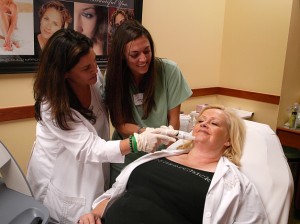 You're ready! Ready for an exciting new career in the medical aesthetics industry. You've said, "enough" with the stale job that doesn't allow you to make your career dreams come true. You want financial and personal success, and you love helping people feel better about themselves. You're ready for laser school training!
If this sounds like you and the only thing stopping you is a legitimate concern of how you're going to pay for the training needed to launch your dream career, then National Laser Institute has some great news for you! To qualified students, we offer 100% financing including airfare and hotel accommodations. We also offer our Graduate Services Department to graduates seeking work in the field and provide 100-200 job leads each month! So what are you waiting for? No more excuses!
Laser School Training – The Best is Available to You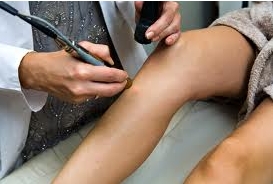 National Laser Institute combines superlative classroom training with both observation and hands-on experience in our sister medical spa, located directly on our beautiful campus. We are knowledgeable of all states' requirements for laser operation and are happy to answer all of your questions. It is our goal to ensure you will be fully and properly trained and ready to jumpstart your exciting new career!
Don't wait another day-contact us at 1-800-982-6817 or fill out our form on the right for more information about our laser school training. You will be glad you did!
You can see what students thought of their training experience at NLI by watching the video below!