Laser Training Institutes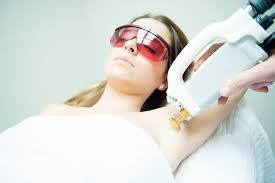 Lasers now have a variety of applications in the aesthetics industry. Everyone is, of course, familiar with their use for permanently removing unwanted hair. What you may not know is that a laser can be used to achieve a variety of cosmetic results on skin.
For example, a laser can be used to tighten skin or brighten it. Wrinkles can be minimized with a laser and blemishes and discolorations can be corrected. Tattoos can even be removed with the right laser equipment. These are just a few of the many ways in which lasers now play a role in improving a person's appearance.
But what about the market?
Over the last decade, the cosmetic laser and medical aesthetic market has grown into a $16 BILLION industry. There are thousands of medical spas open across the United States and many more opening in order to meet client demand. According to the ASAPS, in 2013 there were over 1 million laser hair removal treatments performed in the U.S. alone. Photofacial skin rejuvenation was another 2013 top nonsurgical cosmetic treatment. With such high demand for these treatments, it's no surprise that more people are looking into laser training institutes.
Attend the Top Laser Training Institutes for Comprehensive Training
At National Laser Institute, we know that certified laser technicians have exciting career prospects in front of them. We have our finger on the pulse of the laser training industry, with contacts among the most well-respected practitioners around the country.
In fact, many of these practitioners now teach for us at our laser training institutes. It is our mission to provide our students with the finest laser training available. We know you have a choice among laser training institutes for your career preparation needs. That is why we work every day to earn your respect and trust.
We have a variety of courses for you to choose from, like our Comprehensive Laser course. This course provides hands-on training on a wide variety of cosmetic laser services. You learn treatments like:
Laser hair removal
Laser skin rejuvenation
Laser vein reduction
Laser tattoo removal
Laser wrinkle reduction
Radiofrequency skin tightening
IPL photo facial skin rejuvenation
Cellulite and fat reduction
Laser acne reduction
And many more!
This is a 2-week course that offers hands-on training with state-of-the-art laser equipment. By the end, students have an excellent understanding of safety, equipment and treatments. They will have the confidence and skills to perform a variety of laser treatments in any medical setting!
Among the nation's laser training institutes, we are the oldest as well as the largest. Students from all over the world choose us as their laser training school. Find out why. Call or fill out our form to your right for more information. We can be reached at 800-982-6817.
What are our students saying about their experience at NLI? Find out by watching the video below!