Sciton BBL Offers New Incentive to Attend Laser Training Schools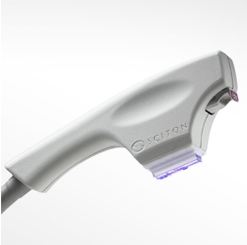 Sciton introduced a revolutionary cosmetic laser treatment that many laser technicians have been raving about: The Forever Young BBL™ laser treatment. This treatment is one of the most effective brands that offers specific skin care benefits, such as anti-aging, anti-lesion, and anti-acne. It is able to turn back the hands of time drastically, riding age spots, sun damage, and other pigment problems that treatments like Botox are not designed to treat. Because the cosmetic laser industry keeps growing and improving, especially when state-of-the-art treatments like this are revealed, many people have taken an interest in cosmetic laser training.
The Forever Young BBL™ Treatment
The Sciton BBL laser treatment is able to improve upon the following skin concerns:
• Pore reduction
• Skin pigmentation
• Uneven skin
• Rosacea
• Fine lines and wrinkles
• Acne, pimples, cystic breakouts
• Dark, red, or brown spots
• Spider veins
• Reduce fine lines
• Skin tightening
• And more!
Let's put this in perspective. For many laser technicians, this treatment only takes between 15-30 minutes to perform. If you're treating 25-30 clients a day, you're not only generating money for yourself, but for business. And because laser training only takes two weeks to complete, many have been taking the time to become laser trained so they can enter the medical aesthetics industry.
Laser Industry Continues to Grow
For the last decade, the cosmetic laser industry has grown. New cosmetic laser equipment is constantly being updated to meet the needs of clients who want safer, faster, and more efficient treatments. In many states, anyone interested in the health and beauty world can attend a laser training school. However, there are a few states out there that only allow medical professionals to attend a laser training course. To learn more about specific state regulations, you can call 800.982.6817.
Take Advantage of Laser Training
National Laser Institute offers students one of the best laser training courses in the nation. We are the ones who pioneered the original laser training curriculum for laser schools across the nation and are recognized as gold standard education. Students who come to our laser school receive didactic lectures from expert laser professionals as well as hands-on training with scheduled clients using state-of-the-art equipment in a luxury medical spa setting.
To learn more about laser training or National Laser Institute, please call 800.982.6817.