Millennials & The Med Spa Business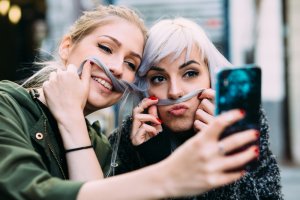 Did you know millennials are the fast-growing segment of clients in the medical aesthetics industry?
If you plan on opening your own business after medical aesthetics school, here's what you need to know about this group.
Millennials & The Med Spa Business
According to a recent American Med Spa Association (AmSpa) study, millennials are driving the medical spa boom!
The medical spa industry is one of the fastest growing with revenues increasing at a double-digit pace since 2010 – and more than 20 percent each year since 2013.
According to the report, the $4 billion industry projects to grow an additional 8 percent by 2020 as more millennials seek non-invasive treatments.
It's evident from recent statistics that medical spa owners are seeing an increase in millennial clients. The rise in Botox treatments, for example, has grown as much as 23 percent for 20 to 29-year-olds between 2011 and 2016.
This is good news if you are considering a career opportunity in medical aesthetics!
Millennials & Aesthetics: An Undeniable Connection
Here are a few reasons why millennials have an increased interest in cosmetic treatments:
Media influence. With the influence of celebrities, models and athletes on pop culture, it's easy to assume that their behaviors have an impact on millennials. And if these celebrities have an endorsement, millennials who are fans will place a higher value on that product.
Social media sharing. When celebs post photos of themselves looking their best, it's easy to see why millennials wish to have similar results. Many med spas, plastic surgeons and physicians are taking advantage of this instant delivery of information by posting pre- and post-op photos on social media.
The rise of selfies. Fifty-five percent of selfies are taken by millennials (compared to 24 percent from Gen Xers and 9 percent from baby boomers). This means that many of these individuals care about their looks, and they are proud to show them off!
What This Means for Med Spas
When it comes to the millennial market, the increased demand for Botox, cosmetic laser treatments and medical spa procedures will only continue to rise. Many med spa owners are looking to hire aesthetics nurses with advanced training to perform Botox and dermal filler injections, and cosmetic laser techs to administer laser hair removal.
Millennials see cosmetic procedures as a preventive treatment to take care of their skin, and they view cosmetic services in a much more mainstream perspective.
When trying to reach the millennial market, an essential thing to do is communicate through the mediums they use. Other ways to reach this crowd include starting your own blog, posting pictures on Instagram or asking your clients to be brand ambassadors for your place of business.
Med spas should also market to millennial men as a significant percentage say they are extremely likely to consider non-surgical cosmetic procedures. Men are generally seeking to improve their eyes, skin and hair.
Medical Aesthetics Training at National Laser Institute
If you want to become a cosmetic laser technician, consider training at National Laser Institute! We offer medical aesthetics training courses that can be completed in just two weeks.
Our Comprehensive Laser Course provides didactic education and clinical hands-on training for the ultimate learning experience.
The first half of the course is spent in didactic education where you will learn things like patient selection, laser physics, patient care and more.
The rest of the course is spent doing clinical hands-on training in a medical spa environment. You will watch comprehensive laser demonstrations from your instructors and perform a variety of laser treatments on clients we schedule for you!
By the end of the course, you will feel comfortable and confident performing cosmetic treatments like laser hair removal, laser tattoo removal, Intense Pulsed Light (IPL) photofacial, fat and cellulite reduction, and more!
And once you complete one of our cosmetic laser courses, you will have access to our Graduate Services Department, which sends out over 500 job leads a month to our alumni!
Prior attendees have found jobs at laser & niche clinics, medical spas, physician's offices, salons, fitness centers and more!
If you would like to learn more about National Laser Institute's course options, fill out the form on your right or give us a call at 1-480-290-7399.