How Much Can You Make Removing Tattoos?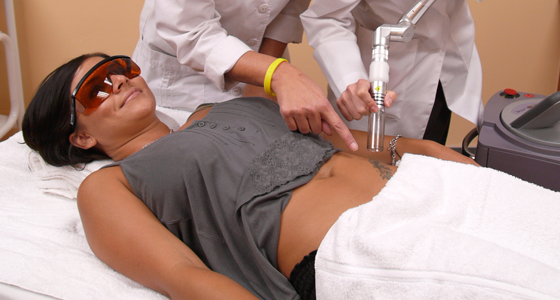 We all know there is money in the tattoo industry, but what about the tattoo removal industry? With the advancement of cosmetic laser technology, laser tattoo removal has become a popular choice of tattoo removal. Lets face it: not everybody ends up loving their ink forever, which is why laser is a preferred way to go.
So how much can you make removing tattoos? It depends on the size, area, and color, but laser tattoo removal can cost a client anywhere from $50 – $300 per session. On average, a client may need 10 – 12 treatments to see full results. This means you have the potential to earn thousands off of each tattoo removal client.
But before you can start performing laser tattoo removal, you have to be trained. Most states require a high school diploma or GED before enrolling in a laser course, but there are a few states that only allow medical professionals to operate cosmetic lasers. National Laser Institute is the way to go if you're interested in obtaining laser tattoo removal training.
National Laser Institute offers a laser course specifically for laser tattoo removal as well as a comprehensive laser training course that teaches you many of the in-demand treatments–like laser hair removal, IPL photofacials, radiofrequency wrinkle reduction, and more. Attendees will learn the importance of laser safety and gain a thorough understanding on laser equipment, proper protocols and procedures, and the best laser techniques.
Taught by industry's leading experts, National Laser Institute's laser tattoo removal course also provides hands-on clinical training in a live medical spa environment. Attendees will have the opportunity to perform laser tattoo removal on real clients and improve upon their laser techniques.
National Laser Institute is the leading cosmetic laser school in the nation and has been around for over a decade. They have trained countless attendees from across the globe. To learn more about laser tattoo removal training, simply call 1-480-290-7399 or fill out our form on the right.