Anti-Aging and Summer: When Sunscreen Doesn't Cut it, Seek Out Cosmetic Lasers!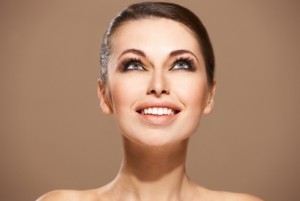 Ah, the joys of summer! Beaches, pool parties, picnics. But what do all of these have in common? You guessed it: the sun.
Now, we know you're smart. You hear on the news and from friends and family that sunscreen is an important part of protecting your skin.
But sometimes we forget. We're only human. And with forgetting comes the consequences of the sun: sunburn, sun damage, wrinkles, and unwanted pigments on the skin.
What you may not know is that there are many cosmetic laser treatments that reverse the hands of time with your skin, wiping away that sun damage to promoting a clear, healthy complexion. Another fun fact? Laser training to perform these treatments only takes two weeks!
Laser Schools for Cosmetic Lasers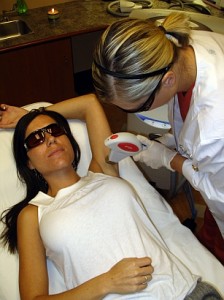 National Laser Institute is the leading laser school in the nation and is dedicated to providing outstanding laser training education for students. With the two week comprehensive laser course, students will learn how to reverse signs of sun damage with photofacial skin rejuvenation treatments on top of other in-demand modalities like laser hair removal, cellulite reduction, acne reduction, laser wrinkle removal, laser stretch mark reduction, and much more.
This course includes hands-on training with scheduled clients within our luxury medical spa facility as well as classroom lectures from experts in the industry. The class size is kept small for an individualized learning experience.
National Laser Institute
National Laser Institute is proud to be recognized as the Harvard of laser schools across the nation and has earned many outstanding reviews. To learn more about laser training or laser school, please call 800.982.6817.