Why All Laser Techs Need Microneedling Training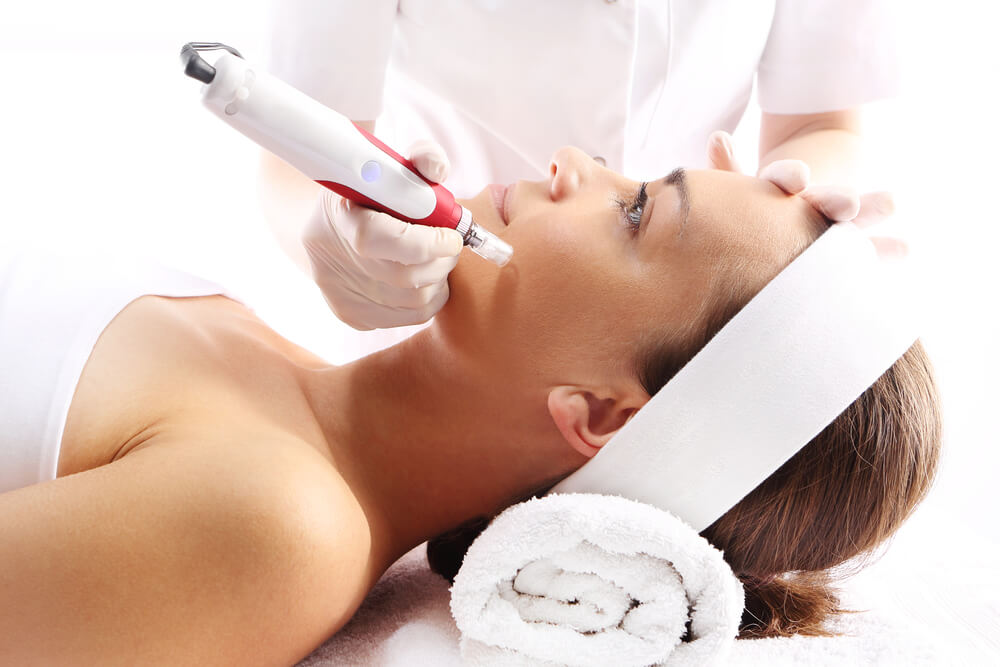 Microneedling has been called the next big thing in skin rejuvenation, and if you're in the skin care industry and haven't been trained to perform this treatment on clients, you might want to listen up!
The practice of microneedling dates back to 1995, but the cosmetic treatment has gained popularity in recent years thanks to new technology — and YouTube.
What is Microneedling?
Microneedling is a noninvasive skin rejuvenation treatment that uses tiny needles to poke microscopic holes into the surface of the skin in order to promote new collagen and elastin.
Typically, serums (wrinkle reducing, acne fighting, etc.) are also added to this process in order to produce healthy, youthful skin.
Microneedling is designed to improve the skin's appearance by ridding acne scars and other types of scarring, reducing wrinkles and providing an overall smoother look.
According to a 2008 study, clients treated with four microneedling sessions spaced one month apart produced up to a 400% increase in collagen and elastin six months after completing treatment.
This anti-aging treatment can be used in conjunction with IPL (Intense Pulsed Light) treatments for exceptional results, which is why cosmetic laser technicians can benefit from becoming trained in microneedling.
During medical aesthetics training, you will learn that the entire process takes about 15 minutes. A topical numbing cream is applied first, then the needles are moved across the skin using a handheld device.
The latest microneedling technology is energized with radiofrequency to help stimulate collagen within the skin. This results in firmer, smoother, even-looking skin.
Why All Laser Techs Need Microneeding Training
National Laser Institute's Comprehensive Laser Course offers MicroPen Microneedling training alongside an enormous amount of other laser training treatments: laser hair removal, IPL photofacials, radiofrequency skin rejuvenation, cellulite reduction, body contouring, and much more.
Advancement in the cosmetic laser industry has blossomed dramatically over the last decade. People now turn to cosmetic lasers because they offer fast, effective, and safe skin care results. Creams and prescriptions can be harsh or dry out the skin, but cosmetic laser treatments offer flawlessly youthful results.
National Laser Institute is the leading cosmetic laser school in the nation. The comprehensive laser training course is taught by the top aesthetic laser experts in the field. Hands-on training is also included in our luxury medical spa environment. To learn more about our cosmetic laser courses, simply call 800-982-6817.