Botox® Laws and Regulations Step Up Their Game for Safety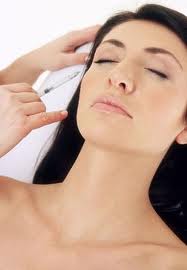 BOTOX® is a product approved by the FDA for cosmetic use. It's remained the #1 non-surgical cosmetic treatment for many years because of its fast and effective results. In recent years, BOTOX® has unfortunately been misused by individuals who are not qualified to distribute it. These are people who don't want to pay full price to receive treatment from a medical professional and, instead, choose to purchase do-it-yourself Botox kits or go to someone who is not certified in BOTOX® injectables. This is especially dangerous and life-threatening, as too much of this product can have devastating results.
This is why the FDA has really cracked down on BOTOX®'s regulations. The FDA has required BOTOX® to come with a black box warning, which means those who are receiving the product should be aware of the risks and dangers. This is especially important in regards to those who administer BOTOX® treatments as well. Medical professionals who are trained to perform BOTOX® treatments are aware of the proper dosages that each individual needs in order to have safe, harmless results.
People prefer to pay a little more to have BOTOX® distributed by a medical professional to ensure their safety. Also, facilities who provide BOTOX® are required to buy 100% authentic BOTOX®, none of the knock-off stuff that can be life threatening. If you know of a practice that isn't abiding by these standards, you have full right to report them.
BOTOX® training has become a popular option for medical professionals who want to add more expertise to their experience while generating more income. Because BOTOX® is a cosmetic treatment, it is not covered by insurance. This means earning more income from a procedure that can take less than ten minutes to perform.
However, it's crucial that medical professionals get their training from a facility that is regulated. This is one of the reasons why so many people choose National Laser Institute. We are a prestigious and reputable name that has earned an A+ rating from the BBB as well as a number of starred reviews. We are an accredited institute and abide by all the laws, rules, and regulations of the state. We also give students hands-on training with scheduled clients and in-depth knowledge from professional laser technicians, doctors, and nurses.
It's imperative that those considering receiving BOTOX® training do it the right way from a school that will take the time to diligently train them. It is a waste of money to gain certification from an unregulated school at the risk of harming somebody or becoming accused of malpractice. National Laser Institute takes pride in making sure every student feels comfortable and confident in their training, are aware of the regulations, and are ready to begin performing treatments on their own clients.
To learn more about BOTOX® training or National Laser Institute, please call 800.982.6817.