Aesthetic Laser & Injection Training for Nurses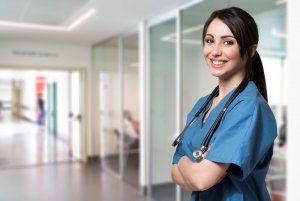 Nursing certainly has its rewards, but it can also be a demanding job.
One of the best things about providing medical aesthetic jobs for nurses is it offers them a career outside traditional settings like hospitals and clinics. Nurses can work flexible hours, typically 9 a.m. to 6 p.m., with their nights and weekends free.
Due to the growing demand of clients who want to look and feel their best, many nurses are looking for medical aesthetics training.
Aesthetic Laser & Injection Training for Nurses
Aesthetic medicine training, which includes things like Botox training and dermal fillers training for nurses, provides medical professionals the opportunity to enter this $16 billion industry and obtain their Botox certification and become a cosmetic nurse.
According to the American Society of Plastic Surgeons (ASPS), in 2016 over 15.4 million non-surgical aesthetic procedures were performed in the United States, and this number continues to grow. This is good news if you are looking to become a nurse injector.
National Laser Institute is helping nurses meet this demand by offering medical aesthetics training that includes dermal filler training, Botox training, cosmetic laser training and more!
Botox (botulinum toxin) is one of the most well-known medical aesthetic procedures (and there are many FDA-approved botulinum toxins including Xeomin and Dysport.) Most clients turn to Botox to treat the most popular anti-aging request: wrinkles and fine lines. Thus, it's important for nurses to receive Botox training courses and Botox certification.
The key to a successful aesthetic nurse career is to not only offer botulinum toxin but also other treatments like laser hair reduction, tattoo removal and non-surgical body contouring (CoolSculpting).
Botox Training for Nurses is the First Step
If you would like to perform medical aesthetic treatments like Botox and dermal fillers, you will need Botox training courses to know proper Botox and dermal filler injection techniques and obtain your Botox certification to become a cosmetic nurse.
When you are researching Botox training courses, make sure classes are led by skin care and medical aesthetics experts. And clinical hands-on training is included.
At National Laser Institute, our instructors have up to 20 years of experience in the medical aesthetics industry. The second half of each course is spent in a medical spa environment where students will gain real-world experience performing a variety of injectable procedures.
If you want to know more about other aesthetic treatments like laser hair reduction, we offer cosmetic laser training for nurses as well. Many beauty treatments can be performed using lasers, including laser hair reduction, tattoo removal, skin rejuvenation and other anti-aging procedures.
Botox Training Course Objectives
Aesthetics overview
The aging process: Why lines/folds occur, and how to treat them
History and science of Botox
Botox and dermal fillers injection techniques and safety protocols
Risks and benefits of Botox
Hands-on Botox training
Combining dermal fillers, Voluma and Botox, upper, mid, and lower face contouring
Off-label uses of Botox and fillers
Medical Aesthetics Training at National Laser Institute
Did you know if you are a physician, nurse or medical professional, you qualify to take our Botox and cosmetic injectable training courses?
At National Laser Institute, we offer CE/CME courses that can be completed in as little as 1-2 weeks! And if you are on-the-go, we have weekend courses, too. Each session is led by some of the industry's leading nurses, physicians, skincare specialists and cosmetic laser techs with up to 20 years of experience in the field.
Our courses include classroom education and clinical hands-on training to provide you with the ultimate learning experience! In the classroom, you will learn things like facial anatomy, Botox injection techniques and pre- and post-patient care.
Attendees will learn some of the most requested injectable treatments, including Botox, dermal fillers, Platelet-Rich Plasma (PRP), PDO threads, Kybella and more.
During hands-on training in our educational setting, you will watch comprehensive Botox and cosmetic injectable demonstrations and perform treatments yourself. We have a dedicated team that works around the clock to schedule clients for you to gain real-world experience.
By the end of your Botox training at National Laser Institute, you will have the confidence and skills to perform Botox and other cosmetic injectable treatments in any medical setting!
To learn more about National Laser Institute's Botox training or CE/CME courses, fill out to form on the right or call 800-982-6817.