Winter is the Best Time for Laser Treatments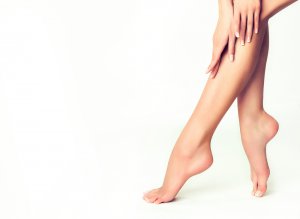 Everyone wants a smooth, hair-free complexion that they can flaunt during the summer, but did you know winter is the best time to experience laser treatments?
During cosmetic laser training at National Laser Institute, attendees will learn why winter is the best time for laser treatments in addition to administering some of the most in-demand light-based therapies!
Winter is the Best Time for Cosmetic Laser Treatments
The winter months lessen our skin's exposure to sunlight since we are often covered up from head to toe. During a laser training course, you'll learn why clients should avoid sun exposure:
Effectiveness. Laser hair removal works best with lighter skin tones and dark hair. During a laser hair removal treatment, the laser targets pigment found in the hair, which damages the follicle enough to stop future growth.
Increased sensitivity. A laser treatment will cause the top layers of skin to peel and new skin to become photosensitive. Sun exposure will cause the skin to darken, freckle or become photo-damaged. In rare cases, excess sun exposure after a laser procedure could cause hyperpigmentation.
Sun damage. Cosmetic laser treatments are often used to slow the effects of aging, and one of the worse causes of skin aging is sun exposure.
It's recommended by cosmetic laser techs to get light-based treatments such as laser hair removal done when the skin is not tanned – this includes a natural tan, spray tan or salon tan. During laser training, you'll learn that the laser focuses on pigmented areas (brown spots, for example). If the body is tanned, the laser may focus on unnecessary spots and miss the areas where the treatment is needed. Even during the fall and winter months, your cosmetic laser tech will remind you to avoid sun exposure two to four weeks before and after your laser treatment for the best results!
One of the advantages of having laser treatments done during winter is the opportunity to show off your amazing results when summer rolls around. Typically, light-based therapies such as laser hair removal and Intense Pulsed Light (IPL) photofacials require multiple treatments for the best results. So, give your laser technician a little extra lead time before going on that upcoming beach vacation.
Laser Training at National Laser Institute
If you're interested in having a career in medical aesthetics, National Laser Institute has a program for you!
We offer a variety of medical aesthetic courses for career changers and estheticians that can be completed in just two weeks! Each year, we teach thousands of attendees with no previous experience in health and beauty how to become cosmetic laser techs.
Our Comprehensive Laser Course is the most popular among attendees. During this course, our knowledgeable instructors – with up to 20 years of experience in the field – will teach you the most in-demand laser treatments, including laser hair removal, laser wrinkle reduction, tattoo removal and more!
The first half of the course is spent in the classroom where you will learn things like facial anatomy, tissue interaction and patient care. The second half of the course will be spent doing clinical hands-on training in our educational setting where you will work on clients we schedule to gain real-world experience.
During hands-on training, you'll watch live demonstrations and get the chance to perform these treatments yourself!
By the end of laser training, you will feel comfortable and confident to administer a variety of laser treatments in any medical aesthetic setting, including medical spas, physician's offices and other medical practices.
If you are interested in learning more about our cosmetic laser courses, please give us a call at 1-480-290-7399 or fill out the form on your right.