Botox Course for Physicians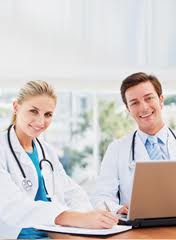 Last year, Botox accounted for roughly 40% of cosmetic treatments performed. It is currently the leading noninvasive cosmetic treatment that offers clients no downtime and fast, effective results.
Not so coincidentally, more physicians have been receiving Botox training over the years. Botox can only be performed by a certified medical professional, which includes MDs, DOs, RNs, PAs, LPNs, etc. Because Botox offers physicians a way to offer services that don't come with the hassle of insurance, help clients feel confident about their skin, and earn more income, more medical professionals have been becoming Botox certified.
How do I gain Botox certification?
It's easier than you might think to earn your Botox certification. All you need to do is attend a Botox course, which can last between 1-2 days (or more, depending on how comprehensive you want to make it). Most Botox courses include CE/CME credits upon completion of the course, as well as hands-on Botox training.
What kinds of Botox courses are offered?
National Laser Institute, the leading medical esthetic school, offers multiple Botox courses depending on what you're looking for. Most of these courses can be complete in as little as a weekend.
National Laser Institute also offers comprehensive courses for physicians looking to include cosmetic laser, skin rejuvenation, sclerotherapy, BHRT, and a variety of other medical esthetic treatments:
Comprehensive injectables (12-day) Botox, dermal fillers, advanced areas, sclerotherapy, skin rejuvenation, cosmetic laser treatments, BHRT, more.

Comprehensive 8-day Botox, dermal fillers, advanced areas, and laser training.
National Laser Institute has been around for over a decade and is recognized as a gold standard of education. Attendees across the globe fly into our training locations to attend our various medical esthetic courses.
If you'd like to learn more about Botox certification, simply fill out the form to your right or call us at 800.982.6817.
Curious to hear what medical professionals are saying about our courses? Simply few our testimonial video below!