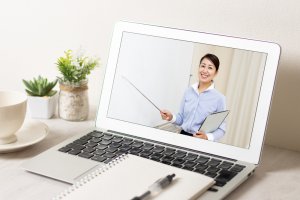 So you're looking to start something new?
Finding classes for career change in AZ is easier than other states, but you still have to know where to look. Arizona's economy has never been stronger, and the state even has a website setup specifically for business research. In 2011, the total gross state product was $259 billion, which is larger than some countries! Big name companies such as PetSmart, Circle K, and On Semiconductor all have headquarters in AZ.
If you've been waiting for a new career opportunity to jump at, the aesthetics industry may be a good place to start. The global aesthetic medicine market size was valued at over 52 billion USD in 2018, and was forecast to expand by 8.9% further at the time. As a result, businesses working under the huge umbrella of Aesthetics are plentiful.
Questions Surrounding Career Change
A simple search for Career Change shows that many people are completely unsure if they CAN change. They wonder if they'll have to return to school for months or even years. They also wonder if they're too old, or too young, to make a career change. In conclusion, it really seems like some just need a little help or direction.
Thankfully, Arizonians have some amazing resources at their fingertips. A company called Arizona at Work provides Innovative Workforce Solutions, and helps residents find new jobs.
Industry In Arizona
In early history, Arizona relied largely on the 'five C's': Copper, cotton, cattle, citrus, and climate (tourism). Now a day, the state includes a bit more diversity, the largest sectors in Arizona are:
health care
transportation
government
Medical Aesthetics falls into health care, and it's currently bursting at the seems. In 2018, Americans spent 16.5 billion dollars on cosmetic plastic surgery alone.
What Does A Career In Aesthetics Look Like?
Career change classes in AZ have been hard to find in the past. But now, thanks to a virtual push, finding courses to take from the comfort of your home is just a few clicks away.
The nice thing about becoming a cosmetic laser technician is that it's open to practically anyone! After completing the proper training, and earning any necessary certificates, career changers will have the following workplace options:
Physicians office
Medical Spa
Day Spa or Beauty Salon
Boutiques
Fitness Centers
So whether you're interested in cosmetic lasers treatments and nothing more, or currently work in the medical industry, aesthetics likely has a place for you! This helps ease the worry often associated with career change, and the more options you have, the better off you'll be.
Career Change Classes in Arizona
If you're looking for career change classes in AZ, the best place to start is with a simple Google Search. Courses with a focus on cosmetic aesthetics are numerous, but only a few stand out among the rest. The National Laser Institute offers Hybrid* Online courses, and is a leader on medical aesthetics training with over 17 years of experience.
Arizona residents can stop by in person at our Scottsdale location, or request to be contacted first. The beauty of our hybrid style class, is that anyone in the state can start their education online as long as they qualify.
For more information on career change classes in az, give us a call at: 480-290-7399
During our Hybrid* Online Comprehensive Laser Course you will receive online classroom laser training with a variety of instructors and live demonstrations with several hours on each modality. Then choose one of our nationwide locations to attend your clinicals for hands-on learning!
Modalities include Laser Hair Removal, Photofacial, Laser Skin Rejuvenation, Radiofrequency Skin Rejuvenation, Coolsculpting, Cellulite Reduction, Tattoo Removal, Radiofrequency Skin Tightening, and Microneedling.