Medical Aesthetics Training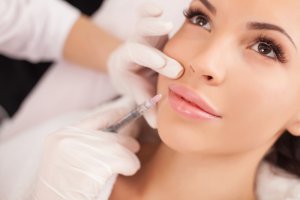 Did you know medical aesthetics is one of the most up-and-coming career fields for the 21st century?
Americans spent over $16 billion on minimally-invasive cosmetic treatments such as Botox, laser hair reduction and dermal fillers last year, according to the American Society of Plastic Surgeons (ASPS). In fact, over 7 billion Botox treatments were performed in 2016!
A Career in Medical Aesthetics
Anyone can become a trained cosmetic laser technician in just two weeks with training from National Laser Institute. After completing medical aesthetics training, you'll have the confidence and skills to work in any medical setting! You may find yourself working at:
A physician's office
Medical spa
Day spa or beauty salon
Niche boutique
Fitness center
The Benefits of Medical Aesthetics Training
Esthetic schools exist all over the world. However, among these schools, very few stand out.
At National Laser Institute, we are one of these rare schools. As the oldest medical aesthetic schools, we have proven staying power in a highly competitive industry. As the largest of these schools, we have the reputation for excellence necessary to attract students from around the globe.
Our meticulous training program is second to none. We provide a thorough combination of classroom and hands-on clinical training designed to give you the best preparation possible for your new career. Our instructors are some of the industry's leading doctors, nurses, cosmetic laser techs and skincare experts with five to 20 years of experience in the field!
If you would like to learn about our cosmetic laser courses, give us a call at 1-800-982-6817 or fill out our contact form on the right of your screen.