Coolsculpting Body Contouring Courses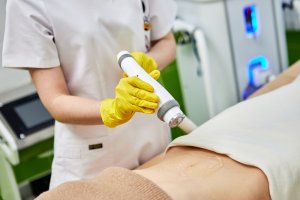 With the right training dispensed by an amazing school (try this one!) the power to change someone's physique will be at your fingertips. Soon, with some practiced movements of your trained wrist, you will eliminate fat, tone muscle and make client dreams come true. Coolsculpting body contouring courses will deliver you into an interesting, rewarding career in the field of medical aesthetics.
What are you waiting for? You won't get any younger or any closer to your goal just sitting there!
Coolsculpting body contouring courses: The details
Maybe you've heard something about laser courses. Maybe you haven't. Either way you've come to the perfect place for details.
With the help of National Laser Institute, you can achieve professional greatness (no, really, we're serious!).
Coolsculpting body contouring courses are ready and waiting for you at NLI. As long as your are 18 years old or older and have a high diploma or equivalent, you are welcome to join our esteemed program!
Enrollment is easy and so is course attendance. In fact, you can attend our Hybrid Online Comprehensive Laser Course from the comfort of your own home.
Just think, you can advance your career in a pair of ratty sweats (though they aren't necessarily mandatory for online coursework, pants are still encouraged for all class attendance) worn on your own sofa.
In our two-phase course, you will learn from medical aesthetics industry professionals who use demonstrations and live interaction to keep material fresh and interesting. Following the didactic phase of the program you will choose one of our many spa environments found across the country for hands on experience.
How exciting does that sound? You will practice your newfound skills on actual clients! You will dazzle them with your skill and laser finesse!
Graduation is around the corner!
Upon graduating from our program as a certified cosmetic laser technician you will be proficient in techniques like laser air and tattoo removal, Coolsculpting body contouring, Microneedling, cellulite reduction, skin rejuvenation, and much, much more. Similarly, you will be prepared to confidently give a skin consultation and will be a pro at operating lasers safely and responsibly.
The job market following Coolsculpting body contouring courses:
This blog is full of awesome news! You'll be happy to learn that the job market for laser technicians is fantastic. You've certainly chosen the right field. Interestingly enough, the field of medical aesthetics is growing daily. In fact, to MarketsandMarkets, the Global Medical Aesthetics Market size is projected to increase to almost $19 billion by 2024.
We certainly don't claim to be mathematicians, but we can say with confidence that $19 billion sure seems like A LOT of money.
There are tons of perks associated with being a certified laser technician!
For starters, jobs in medical aesthetics are really rewarding. You spend your days helping people achieve beauty and renewing their self-confidence. With skills provided by National Laser Institute you are empowered to help people. As a laser technician, you make a real difference with every single treatment that you administer.
Now that is a good workday!
On top of that, once you complete Coolsculpting body contouring courses you can make a great living wage. You will have both financial and job security. As we mentioned before, medical aesthetics is growing as are positions and pay for those operating in the essential positions of the field. Not only will you have a healthy paycheck, but you can rest easy for the foreseeable future. Undoubtedly, with the flood of business, your job will be safe. The services you will provide are in high demand and that makes for job security.
Adding to that security is the 401k plans, health, dental and vision insurance and other benefits offered by many employers. Similarly, your new job will likely afford you the luxury of not worrying if you get sick or have an emergency because many positions for laser techs offer paid time off and vacation as well.
Also, your work hours will be fantastic. Laser technicians don't have to work holidays. They also don't work a ton of weekends and they certainly don't work nightshifts. You will be at the family table at every Thanksgiving and in line for your aunt's dried out ham every Christmas. As a cosmetic laser technician, you will have earned a nice, comfy schedule and won't have to miss out.
Do this now for your future!
 We've given you a million good reasons to contact National Laser Institute at 800-982-6817. If you hate talking on the phone, you can even live chat with one of our advisors (See? There's another reason to like us!).
We can't wait to help you step into your future!
During our Hybrid Online Comprehensive Laser Course you will receive online classroom laser training with a variety of instructors and live demonstrations with several hours on each modality. Then choose one of our nationwide locations to attend your clinicals for hands-on learning!
Modalities include Laser Hair Removal, Photofacial, Laser Skin Rejuvenation, Radiofrequency Skin Rejuvenation, Coolsculpting, Cellulite Reduction, Tattoo Removal, Radiofrequency Skin Tightening, and Microneedling.