What to Know: Coolsculpting Wages Dallas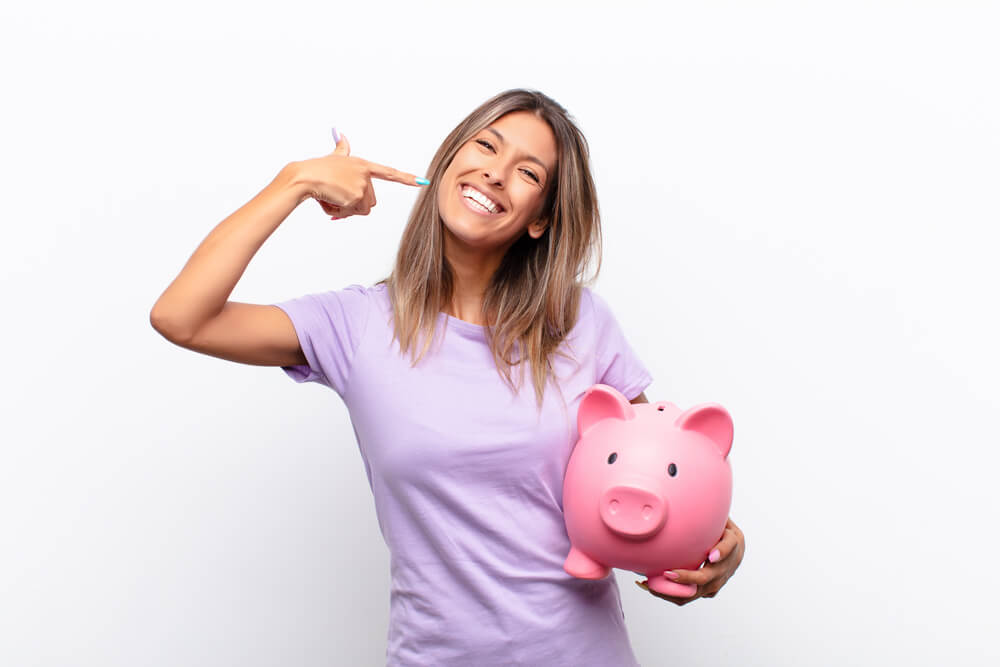 Are you looking for an exciting new career change in Texas? The world of medical aesthetics may have some exciting opportunities for you. In this blog post, we talk about what Coolsculpting is, how Coolsculpting works, average Coolsculpting wages in Dallas, and more.
What Is Coolsculpting?
Did you know that the number of fat cells you have is set during childhood and adolescence? Because there is such little variation once you reach adulthood, many people are prone to pockets of "stubborn fat." These pockets are harder to reduce than fat in other areas. Coolsculpting is a relatively new body contouring technique that addresses these concerns. By using fat-freezing technology, Coolsculpting may reduce stubborn fat in one or more of 9 FDA-cleared treatment areas:
Abdomen

Bra fat

Back fat

Flank

Thighs

Upper arms
Coolsculpting may also target under the buttocks, chin, and jawline.
The practitioner extracts energy from the fat layers during this process. As a result, the fat cells die gradually while keeping the surrounding area safe and unaffected. The body then naturally breaks down the fat cells within a few weeks or months of the procedure. Eventually, the fat cells filter through the lymphatic system and the liver.
How Does Coolsculpting Work?
Also known as cryolipolysis, Coolsculpting is a medical aesthetic procedure that freezes off excess fat cells underneath the targeted area. Each Coolsculpting session is performed primarily via a small handheld device. (Many people believe it resembles a vacuum cleaner.)
The practitioner applies a gel pad and applicator to the targeted area to deliver controlled cooling. Suction and cooling are administered accordingly. Several machines may need to be used to reach the desired results, depending on the areas the patient wants to target.
The process is relatively painless, especially as it is a non-invasive procedure. However, some pulling and pinching are normal. It is also common for the practitioner to massage the treated areas immediately to stimulate the absorption of the destroyed fat cells. Treatment typically takes one to three hours, and patients can carry out basic tasks during the procedure.
Who Can Perform Coolsculpting?
Only cosmetic laser technicians should administer Coolsculpting sessions. Furthermore, each state has its own rules and regulations over who can become a technician. In most of the country, however, the process is simple. You just need to be 18 or older and have a high school diploma (or a GED).
Depending on where you are, you could have a massively successful career as a cosmetic laser technician performing just Coolsculpting — without even having a medical background. Give one of our advisors a call if you're confused about whether or not you can practice in your state. They will be happy to point you in the right direction to start your medical aesthetics career.
What Are the Average Coolsculpting Wages in Dallas?
According to ZipRecruiter, the average annual salary for a cosmetic laser technician is $48,440. These Coolsculpting wages are higher in Dallas, where the average cosmetic laser technician makes $48,466 a year. Plus, the Dallas-Fort Worth-Arlington metropolitan area has one of the highest employment levels across the country for skincare specialists in general. Lucky for you, since this means Coolsculpting wages are higher in Dallas than in the rest of the nation!
The Bureau for Labor Statistics projects an 11% job outlook for skincare specialists until 2028. In comparison, all jobs nationwide see an average of 5%. Additionally, experts predict the global medical aesthetics industry will reach $22.2 billion by 2025. Additionally, the demand for medical aesthetics is only likely to increase as the job market gets more competitive, as employers see beauty and youth as assets. In fact, the last recession saw an uptick in the number of cosmetic non-surgical procedures.
Training for Coolsculpting Careers in Dallas
Cosmetic laser technology is still a burgeoning field, and many technicians love being able to choose just one or two specializations and still making a sizable profit. Still, upskilling can only maximize your income potential. Part of what makes the medical aesthetics field so exciting is the amount of power you have over your earning potential. In other words, Coolsculpting wages in Dallas may be just the beginning for you.
Additionally, you may also still want to consider Coolsculpting training even if you are a medical professional. For example, did you know that the average Coolsculpting session can cost anywhere from $2,000 to $4,000? Coolsculpting is a cosmetic procedure not covered by insurance, meaning patients must pay out-of-pocket. This could be a huge addition to your bottom line!
During our Hybrid* Online Comprehensive Laser Course, you will receive online classroom laser training with a variety of instructors and live demonstrations with several hours on each modality. Modalities include Laser Hair Removal, Photofacial, Laser Skin Rejuvenation, Radiofrequency Skin Rejuvenation, Coolsculpting, Cellulite Reduction, Tattoo Removal, Radiofrequency Skin Tightening, and Microneedling. Then choose one of our nationwide locations to attend your clinicals for hands-on learning!
Best Coolsculpting Classes for You
So, now you have learned about what Coolsculpting is, how Coolsculpting works, who can perform Coolsculpting, and Coolsculpting wages in Dallas. Now, are you ready to take the next step towards your future career?
The National Laser Institute has been an industry leader for nearly two decades. We dedicate ourselves to helping our students advance to the next stage of their careers. Whether you are a medical professional looking to expand your business, a recent graduate entirely new to the workforce, or anything in between, we are here to help.
On top of having multiple locations across the country, we train hundreds of students per month at our Arizona and Texas campuses. We offer a wide variety of courses. Financing options are also available for students in need. If you are interested in working directly with clients to make their visions a reality, medical aesthetics may be the right choice for you. 
Of course, we understand you may be nervous about taking the first steps towards your new career in this booming industry. We would be happy to answer any questions you may have. Call us at 480-290-7399 for more information. We have thousands of happy alumni. Take the first step to join them today.