Dermal Filler Training in Austin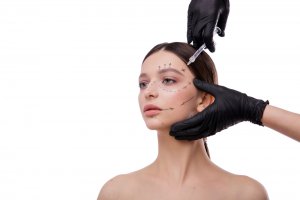 Dermal filler training in Austin Texas is easy to come by – and Austin is just a short drive from Dallas! Two great cities, so close together! Physicians are looking to add to their list of services, and nurses are wanting to sharpen their skills. Further, PA's are interested filler training, because it may open the doors to future opportunity.
What's Considered A Dermal Filler?
If you clicked on this article, chances are you probably already know enough about fillers to get by. So, we won't spend a ton of time here. In general, dermal fillers are gel-like substances meant to alter esthetic appeal. They can be used for anything from lost volume to smoothing facial lines.
Additionally, there are a ton of filler types that all serve their own purpose. You can search through a list of fillers, and find one that fits your specific needs. Once you received training, you will not be restricted to filler type.
What Makes Austin So Great For Fillers?
Austin Texas is home to just under a million people. And if you've never driven through the downtown area, you're really missing out. While some Texans might not like the city life, it does offer it's own unique atmosphere. Moreover, Austin has been one of the fastest growing cities in the state, with a 6.1% growth rate from 2011-2016.
On the same note, if you're looking for a great night life, Austin has one of the best. And, if you're talkin Austin, you'd be crazy not to mention the BBQ. From Blacks off Guadalupe, to Cooper's Old Time, you'll have smoked brisket and Mac N' Cheese aromas coming out of your pores.
So, I know you're probably asking what nightlife and BBQ have to do with dermal fillers. And, we may have been pushing it a bit with smoked food. But, the night and restaurant scene seems to drag in some young beautiful people.
Downtown is full of locals all trying to look there best. In fact it's almost like a mini competition of sorts. In turn, this has driven cosmetic and esthetic services through the roof, as well as a need for trained professionals.
What's Included in Dermal Filler Training?
Dermal Filler Training in Austin will include everything a doctor, PA, or nurse needs to treat with fillers. No only will you learn the latest and greatest in filler technology, but you will also receive hands on instruction.
During our CME Hybrid* Online Cosmetic Injections Course you will receive online classroom and demonstrations on:
– Botox
– Dermal fillers
– Off label Botox and fillers
– PRP
– Sclerotherapy
– Kybella
– PDO threads
Then choose one of our nationwide locations to attend your clinicals for hands-on learning!
Have more dermal filler training in Austin questions? Feel free to give us a call: 800.982.6817
During our Hybrid* Online Comprehensive Laser Course you will receive online classroom laser training with a variety of instructors and live demonstrations with several hours on each modality. Then choose one of our nationwide locations to attend your clinicals for hands-on learning!
Modalities include Laser Hair Removal, Photofacial, Laser Skin Rejuvenation, Radiofrequency Skin Rejuvenation, Coolsculpting, Cellulite Reduction, Tattoo Removal, Radiofrequency Skin Tightening, and Microneedling.