Clients Aren't The Only Ones Who Benefit from Medical Aesthetics!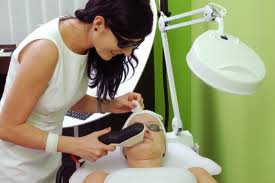 Imagine achieving dramatically youthful anti-aging results without having to go under the knife. You don't have to image now that medical aesthetic treatments are on the rise!
Botox, dermal fillers, laser hair reduction, IPL photofacials, and many other skin rejuvenation treatments are the leading nonsurgical services in the United States.
In fact, nonsurgical treatments like these increase 21% from last year proving that there is a high demand.
The Benefits of Medical Aesthetics Treatments
As a client, you have the option of choosing from many advanced treatments and technologies based on your skincare needs. There is no downtime or recovery. Typically, these nonsurgical cosmetic treatments cost much less than plastic surgery–which is also very risky.
And these treatments don't just work wonders on wrinkles, but also acne, age spots, rosacea, discoloration, unwanted tattoos and hair, stretch marks, cellulite, and more. Even better, some of these treatments have permanent results!
Sounds like every beauty clients dream, right? But clients aren't the only ones who benefit from medical aesthetics. Aestheticians, cosmetologists, medical professionals, and other beauty professionals who attend medical aesthetics training do so because they love helping clients with all of their skin care needs and goals.
They love being around people and, in some cases, perform life-changing skincare results! (One example of this is Kaylee's drastic acne story where she was able to achieve flawless skin!)
Medical aesthetics training isn't the same as aesthetician training. When you attend an aesthetician school, you are receiving an education for six to 12 months. With medical aesthetic school, you can take a two-week comprehensive program to earn your laser certification. For medical professionals, you can also earn your Botox certification, dermal fillers training, sclerotherapy courses, and other cosmetic injectables.
Those who enter the field of medical aesthetics love working with people and being around clients all day performing these types of advanced treatments. Whereas a waxing client may pay $15 + tip for an eyebrow wax, a laser hair reduction client may pay $150+ for one laser treatment + tip. You have the opportunity to capitalize on services that are not only highly in demand, but also have higher price points.
Medical Aesthetics Training
National Laser Institute is the leading medical aesthetic school in the nation and has been around for over a decade! We offer classes for medical professionals as well as aestheticians, cosmetologists, and those seeking out a new career.
Our comprehensive laser training course is a two-week training program that includes hands-on training. We cover everything from laser hair reduction, IPL photofacials, laser tattoo removal, stretch mark reduction, acne therapies, radiofrequency skin tightening, cellulite reduction, and much more!
Our classes are kept small to provide individualized attention and help for those who may need it. Your clinical training takes place in our luxury medical spa where you will gain real-world experience by practicing on clients.
We also understand that everyone's schedule is different, which is why we also offer night classes. These classes take place Monday – Friday from 6 p.m. – 10 p.m. However, are spaces are limited for these classes and fill up fast. You can learn more by filling out the form on your right!
Ready to take the next step–or new step–in an exciting career? Medical aesthetic school is ready for you!
You can learn more by signing up for our free monthly webinars or simply by calling 1-480-290-7399. You can also simply fill out the form on your right, and we will get back to you ASAP!