Medical Esthetician School FAQs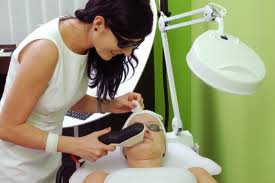 The medical esthetics industry has been steadily increasing over the last decade. As more and more people seek out cosmetic injectable and laser treatments, there is more demand for a market and cosmetic laser technicians across the U.S.
In fact, according to the ASAPS, over 6 million Botox treatments and over 1 million laser hair removal treatments were performed on clients last year alone, increasing Botox by 8% and laser hair removal by 4%.
Because we've continued to see a rise in the market, there has been more curiosity when it comes to esthetician school and medical esthetician school.
Medical Esthetician School Frequently Asked Questions
What does a medical esthetician do?
Medical estheticians' responsibilities primarily include treating clients' skin concerns, like unwanted hair, pigment problems, acne, and wrinkles, using the most advanced, state-of-the-art laser technology as well as cosmetic injectables. Many medical estheticians also get trained in chemical peels and other facials in order to add to their expertise.
Do I need any prerequisites to attend a medical esthetician school?
Yes, you must have your high school diploma or GED. Depending on what state you're in, you may have to be a physician, nurse, or medical professional in order to perform cosmetic laser and injectable treatments on clients. To learn more about your state's regulations, you can give us a call at 800-982-6817.
Do I need to be an esthetician in order to train?
Typically, you do not have to have attended esthetician school in order to train and become a medical esthetician. Because medical esthetician school only takes a few weeks versus months to complete, we often recommend that people receive medical esthetician training before going to esthetician school.
Where are medical esthetician schools near me?
There are many medical estheticians schools across the U.S., but location isn't important when it comes to a good education. You want to be sure the school you attend is reputable and supplies you with the materials and expert instruction you will need to succeed. National Laser Institute is recognized as the gold standard in education, has received a number of excellent reviews, and provides students with both didactic and clinical training to maximize the skill sets needed to succeed.
Will I receive hands-on training?
With National Laser Institute, you will definitely receive hands-on training in many of our cosmetic laser and injectable courses. We believe that clinical learning is just as important as learning in a classroom environment. It gives students to opportunity to gain comfort with equipment and clients as well as gain a real-world understanding of performing treatments.
During our cosmetic laser courses, students will learn a variety of treatments, including:
Laser hair removal
Laser tattoo removal
Fat and cellulite reduction
Non-surgical body contouring (CoolSculpting)
Intense Pulsed Light (IPL) photofacial
And more!
Our CE/CME courses include training with Botox, dermal fillers, Platelet-Rich Plasma (PRP), Kybella, PDO threads and more!
If you're interested in attending a gold-standard medical esthetician school or would like to learn more about National Laser Institute, please call 800-982-6817.