Medical Aesthetician Schools for Physicians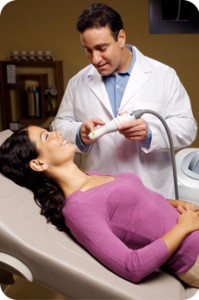 Because the medical aesthetic market has increased over the last decade, more and more medical professionals have been seeking out laser and Botox training. However, it is illegal for a medical professional to perform cosmetic laser or injectable treatments without proper and certifiable medical aesthetic training. There have been many lawsuits and other punishable consequences for medical professionals performing these kinds of treatments without training. Medical aesthetician schools give physicians and nurses the comprehensive knowledge they need to perform safe and effective treatments.
There are many medical aesthetician schools across the nation, but location should not be your main concern. You want to ensure that you're receiving quality accredited and regulated education that meets the standards of the state you reside in. If you receive medical aesthetic training that doesn't meet industry standards, you may be wasting your time and money.
National Laser Institute is a quality medical aesthetician school that pioneered the cosmetic laser curriculum that other laser schools use to this day. We've set the industry standards for education and responsibly train hundreds of medical professionals, laser technicians, and career changers across the globe each month. We also offer a wide range of medical aesthetic courses.
Laser Training
There are many cosmetic laser courses that cover the in-demand laser treatments available to the mass market. National Laser Institute offers training with laser hair removal, laser tattoo removal, photofacials, laser acne reduction, laser wrinkle reduction, and much more. You have the opportunity to choose from laser hair removal or laser tattoo removal only, or a comprehensive laser course that offers a combination of in demand laser treatments. Attendees will receive hands-on training with state-of-the-art equipment and perform clinicals on scheduled clients within a luxury medical spa setting.
Botox has become the #1 nonsurgical cosmetic treatment in the nation with over 6 million treatments performed last year. Because Botox is such a highly demanded treatment, many medical professionals have sought out Botox injection training. With our Botox course, medical professionals will learn advanced techniques, tissue and muscle interaction, Botox history, perform clinical, hands-on injections, and much more.
Dermal Filler Training
Like Botox, dermal fillers are also a popular option. In fact, dermal fillers are ranked as the #2 nonsurgical cosmetic injectable with 2 million treatments performed last year. With our dermal filler training course, medical professionals will learn how dermal fillers interact with the skin, advanced injection techniques, dermal filler history, and much more. Attendees will also experience clinical, hands-on training with scheduled clients and work with different types of dermal fillers.
Laser School at National Laser Institute
National Laser Institute is recognized as gold standard education and has received a number of outstanding reviews from medical professionals, career changers, and aestheticians. We are dedicated to providing you with exceptional education with expert instructors and small class sizes for optimal learning environment.
If you'd like to learn more about laser schools, medical aesthetician schools, or our courses, please call 480-290-7399.