Do Looks Matter When Landing A Job?
Appearance matters when landing a job. In today's blog, we are sharing fascinating blind survey results that will reveal just how much looks matter when landing a job.
Realself asked 400 people to rate images of women based on five traits Glassdoor.com has established that will get you hired: competitive, creative, friendly, motivated, and trustworthy. They gave 200 of the survey takers images of women before they had a procedure done; they gave the other 200 the after images. Both groups had no idea of the other's existence, that plastic surgery was a factor, or that they were looking at a before/after image.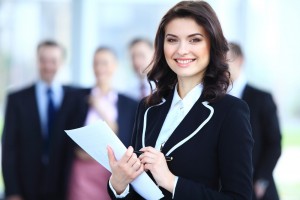 The key results are amazing! Women with a chin implant, nose job, or Voluma dermal fillers were ranked higher in their after photos, especially in creativity, motivation and trustworthiness. After images of women who had received Voluma dermal fillers had the most powerful spike in rankings, appearing more trustworthy, competitive, creative, friendly, and motivated.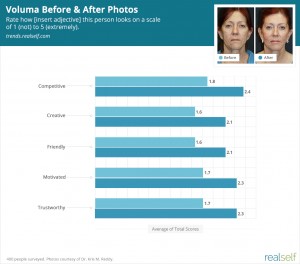 While medical aesthetics are not the primary component to landing a job, it will give you an edge over your competition when done naturally and subtly. The primary motivator for cosmetic treatments is to look refreshed to stay ahead of other applicants who are applying for the same position.  
According to the survey, once you land the job, the goal is longevity through peer acceptance. According to Realself, people are looking for "feeling more comfortable around the water cooler and fitting in, rather than feeling like they're the den mother or father," in the youth-oriented world of business.
We wish you every success in your quest for landing your dream job. Remember, looks matter when landing a job.  Tap into the power of medical aesthetics, and pursue an environment in which you can thrive.   
If you'd like to learn more about National Laser Institute simply call 800-982-6817 or fill out our form on the right.