Medical Aesthetician vs. Esthetician | What's The difference?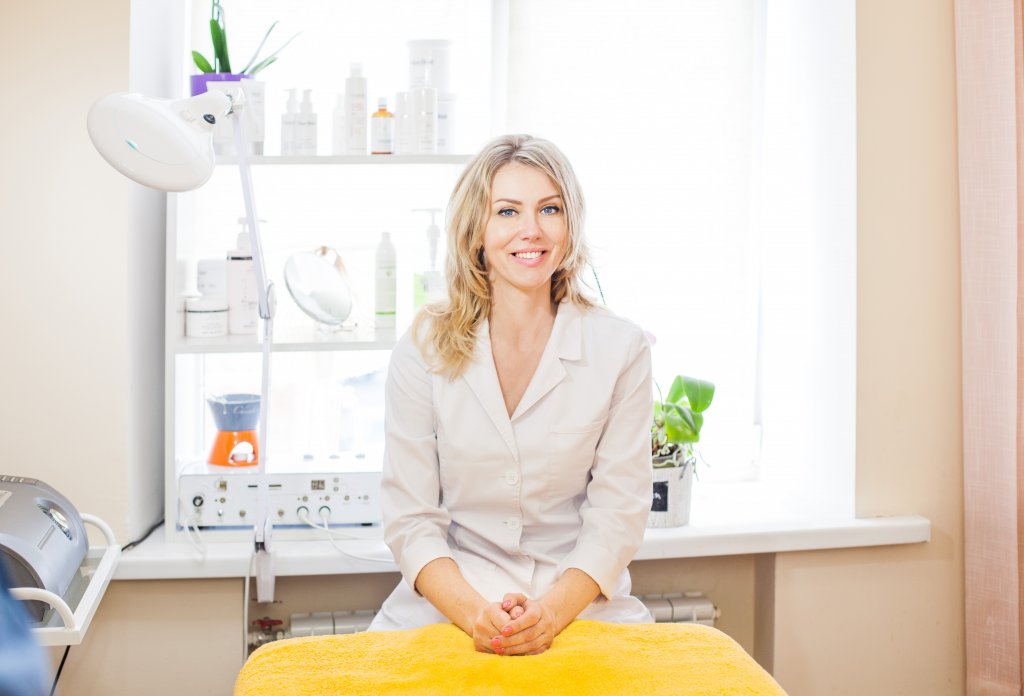 In the skincare industry, it can be confusing to understand what the difference is when it comes to a medical aesthetician vs. an esthetician. Don't they both just work on improving someone's skin? However, it isn't all that straightforward and simple. There are many differences between being a medical aesthetician and being an esthetician. Whether you are considering becoming one of the two or becoming both it is important to know the difference between what each one does and which profession would make more sense for you as a career. Here's an overview of the two careers when it comes to training, treatments each perform, careers, and places of work.
Training | Medical Aesthetician vs. Esthetician
When it comes to training programs and treatments performed there is quite a difference between a medical aesthetician vs. an esthetician. Although both help their clients achieve better skin, they do so in very different ways.
What You Learn In Medical Aesthetics School
Depending on what course you choose to take during your journey in medical aesthetic school you may learn a lot or one very specific skill. Students learn everything about the latest laser treatments and how to properly and safely use lasers on skin. Other treatments such as laser tattoo removal and body contouring are also taught depending on the course that you choose. The goal of the program is that you leave the program feeling confident about going out into the world and performing these treatments on clients.
Here at the National Laser Institute, we have a comprehensive two-week course where students learn an overview of all the most current medical aesthetic treatments. 
Treatments you will learn how to perform:
Skin Tightening
Microlaser Peel
Skin Rejuvenation
Skin Resurfacing
Laser Hair Removal
Laser Tattoo Removal
Body Contouring
Cellulite Reduction
BBL
Photofacial
Our Program
Here at the National Laser Institute, we have many different courses that you can choose from. Courses vary based on length and what is learned. We offer everything from one-day courses to a two-week course and everything in between. Come here gain all the skills you need to start a brand new career in the medical aesthetics industry in two weeks or less!
The Courses
Here are the courses we offer for career changers, beauty professionals, and estheticians.
Laser & Intense Pulse Light Classroom/Didactic
This is a five-day laser training course. During this course, we train our students in the basic fundamentals of how lasers work, describe the clinical applications in the industry, and promote an understanding of laser safety. Students will leave with a thorough knowledge of cosmetic lasers and the education needed to be successful in this industry.
Laser Hair Removal Course
This is an eight-day laser hair removal course. Students will learn everything they need to know about the skills and techniques to perform laser hair reduction. Our laser hair reduction training course includes 40 hours of classroom education that prepares students in the fundamentals of laser and IPL education.
Comprehensive 2-Week Course
This is a comprehensive two-week course. It is jam-packed with in-depth information and hours of hands-on training within a medical spa environment to prepare you to practice safe and effective techniques with your future clients! You will learn non-ablative technologies such as laser hair removal, laser tattoo removal, CoolSculpting body contouring, and so much more.
Core 8-Day Course
This is an eight-day course full of training as well as 2 days of classroom education taught by industry-leading experts with 10 to 20 years of experience in the medical aesthetic marketplace. Throughout this laser training course, students will also participate in hands-on clinical training with a variety of highly popular cosmetic laser treatments
Just Tattoo Removal
This is comprehensive training just for laser tattoo removal. The course provides comprehensive classroom (didactic) education and hands-on tattoo removal training where students will treat actual clients within our luxury medical spa. This course is ideal for those who want to jump start their careers as a Tattoo Removal Technician, specializing in laser tattoo removal treatments.
Microneedling
This is a one-day microneedling course designed to provide you with a basic understanding of microneedling and help you better understand what you can safely do and accomplish with this great tool! National Laser Institute offers a full add-on day of microneedling training so that you can provide this in-demand service to your own clients.
All of our courses are hands-on and learning-intensive! We want you to walk out of our programs feeling confident to enter the job market. We also provide job assistance and post about 600 job leads a month to our thousands of graduates.
Why Choose The National Laser Institute
When it comes to choosing to attend a course at the National Laser Institute you are making an investment in a course that is going to change your future in the medical aesthetic field, otherwise, why invest your time and money into taking a course? At the National Laser Institute, we make sure that your money and time is well worth it! You'll leave feeling confident in your ability to be a practicing professional in the medical aesthetic industry. 
About the National Laser Institute:
Classes lead by dermatologists, cosmetic surgeons, and leading industry physicians and medical aesthetics experts
Train on multiple, industry-leading technologies
Luxury, retail medical spa training center
Staffed with a specific team of 20 customer service/marketing agents whose mission is to provide over 2000 clients per month nationwide so that our attendees receive extensive hands-on training
Medical advisory board with over 100 years of combined experience
Business development/marketing seminars
Featured in the top national health and beauty publications
Industry pioneer for education in Laser, Botox, and Filler training
What You Learn In Esthetician School
You'll learn many things in Esthetician school. Here are some of the core things you will learn:
Skin Analysis
This is where you will begin to learn more about the skin. This is a very important skill to have. As an esthetician, you will be performing a skin analysis on clients all the time and determining the skin type so that you can treat the skin correctly and advise the correct treatment for the client to do at home. 
Skin issues include:
Acne
Oily skin
Dry skin
Sensitive skin
Sun damage
Fine lines
Wrinkles
Whiteheads
Blackheads
Facials
Getting a facial done is what most people think of when they think of an esthetician. This is the bread and butter of what you will be performing on most clients and therefore a very important skill to master. By knowing how to correctly analyze a client's skin you will be able to provide each of your clients with a customized facial that works for their skin. By learning to do facials you will master being able to cleanse and tone the skin, perform exfoliation treatments, and perform face massages (because who doesn't love a good face massage?).
Makeup Application
On top of learning how to care for your future client's skin, you will also learn how to make their faces look amazing with makeup. You'll learn the latest makeup trends and techniques. Applying makeup well is all about matching foundation, correct highlighting and contouring, and knowing the basics such as a smokey eye.
Body Treatments
On top of all things skincare for the face, you will also learn about the body. You'll learn to perform body masks, scrubs, wraps, and aromatherapy treatments.
Hair Removal
You'll also learn all about hair removal! You'll learn waxing, threading, tweezing, and eyebrow shaping.
State Board Prep
Throughout your esthetician program, you will gain all the knowledge you need for your state board prep. You'll have everything you need to pass your state board exam and become a licensed esthetician!
Careers | Medical Aesthetician vs. Esthetician
When it comes to job prospects for medical aestheticians vs. an esthetician the job market for both is looking good. People are willing to spend money on treating themselves to look and feel their best. The beauty industry is an industry that will continue to grow in every sector.
Esthetician Job Market
Between 2018 and 2028 the demand for estheticians is expected to grow by 11%. The number of spas and salons are also expected to grow. This is a great time to get into the industry!
Medical Aesthetician Job Market
The medical aesthetics industry is a field that is growing. It is currently a 16 billion dollar industry that is showing no signs of slowing down (in fact it is only going up!) as new treatments continue to pop up and more and more people are interested in getting nonsurgical cosmetic treatments.
Places of Work | Medical Aesthetician vs. Esthetician
When it comes to places to work there are similarities and differences between a medical aesthetician vs. an esthetician.
Estheticians
Salons/Spas
Working in a salon or spa an esthetician will do facials, waxing, pore cleansing, and exfoliating treatments. As an esthetician, you could work for yourself or open your own salon. This is a great environment if you enjoy working in a relaxed setting while you make your clients look and feel beautiful.
Makeup Artist
During esthetician school, you will learn how to do makeup. This is another area that you could full go into and work in. Work at a place as a makeup artist or start your own business doing makeup for brides and people for formal events.
Medical Aestheticians
Physicians' offices
These days it is now possible to get all kinds of treatments at your normal primary physician. Many physicians, obstetricians, and OB/GYNs are adding all types of medical aesthetic services to their practice. Due to the fact that these services are not covered by insurance, there is less of a hassle about the treatment and many physicians make good money out of offering these services. 
Day spas and beauty salons
While day spas typically focus on relaxation and rejuvenation, they have recognized the need to add these services to deliver more dramatic results. Some businesses have brought in a physician or nurse to provide cosmetic procedures to their clients who might already get laser hair reduction and Botox elsewhere. This is the perfect place to work if you want to be in a beautiful and relaxing environment while you make people look and feel their best.
Niche boutiques
Small businesses focusing on only one type of treatment can decrease overhead costs while providing excellent service. Niche boutiques have become popular for procedures like laser hair and tattoo removal. While these cosmetic treatments typically require multiple sessions to be effective, this can turn new clients into repeat customers. This is the perfect place to work if you are looking for a smaller, more intimate environment with a lot of repeat clients.
Fitness centers
Recently, some national fitness chains have begun to offer cosmetic laser treatments as part of their in-house spa amenities. Fitness centers are capitalizing on their current member base and expanding to non-members to provide a one-stop-shop. This is a great place to work if you want to be around clients who are healthy and fit individuals that want to optimize how their body looks and feels.
So should which career path is right for you when it comes to a medical aesthetician vs. an esthetician? It truly depends on what career path sounds more exciting to you and which path fits your lifestyle. What would you enjoy doing every day? At the National Laser Institute, we also recommend doing both esthetician school and laser technician school. You'll finish our course fast and then you will go on to esthetician school. Knowing both sides of skin treatments allows you to have plenty of job opportunities and knowledge!
Join us for our new online "hybrid" course that you can attend from the comfort of your own home by simply using your phone or computer! During our Hybrid* Online Comprehensive Laser Course you will receive a combination of online classroom laser training and clinicals with a variety of instructors and live demonstrations with several hours on each modality. Modalities include Laser Hair Removal, Photofacial, Laser Skin Rejuvenation, Radiofrequency Skin Rejuvenation, Coolsculpting, Cellulite Reduction, Tattoo Removal, Radiofrequency Skin Tightening, and Microneedling. 
If you are interested in learning more about our courses fill out the form on the right or call us at 855-637-4530 to speak with an Admissions Advisor. We look forward to you getting started on pursuing your dream career!
Check out our podcast all about getting into the medical aesthetic industry! Listen on Apple Podcasts and subscribe!