Medical Aesthetics for Medical Professionals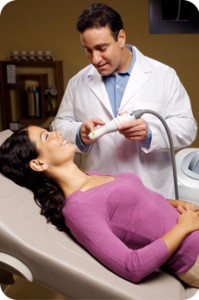 The field of medical aesthetics is constantly growing. In fact, non-surgical cosmetic treatments experienced a 6% growth, which totaled 12.2 million treatments performed in 2011, as reported by the American Society for Aesthetic Plastic Surgery (ASAPS). Because this is such a desirable market for clients who do not want to experience the recovery time or cost that plastic surgery brings, many medical professionals have been receiving medical aesthetic training in order to add marketable skill sets to their clinic or practice.
Some of the top non-surgical treatments can be performed by medical professionals. For instance, Botox premiered as the #1 non-surgical cosmetic treatment in 2011 with over 5 million procedures performed. Medical professionals are able to perform Botox and dermal filler treatments with proper expert training, either basic or advanced. Also, many medical professionals have received laser training as well. Laser training includes working with top of the line laser equipment in order to learn how to perform treatments like laser hair reduction, which was one of the top 5 non-surgical cosmetic treatments performed in 2011, as well as other laser treatments like laser tattoo removal, laser wrinkle reduction, and laser acne reduction.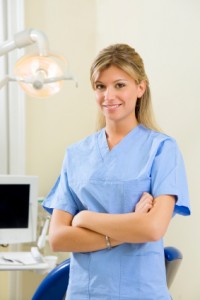 Medical professionals will receive hands-on medical aesthetic training at National Laser Institute. We are the leaders in the medical aesthetic industry and have been in the field for a decade. We are proudly recognized as the "Harvard" in the medical aesthetics industry as well as a gold standard of education. As a training institution, we are dedicated to the attendee's experience, making sure every individual gets enough hands-on training time as well as understands the lectures explained by experts in the field during classroom portions. We also offer graduates support through our career services department.
We offer medical aesthetic courses specifically targeted toward medical professionals, including advanced injectable courses, Botox and dermal filler courses, comprehensive laser courses, and many, many more. Medical professionals have an opportunity to earn CM/CME credits while attending, as well.
To learn more about medical aesthetics for medical professionals or National Laser Institute, please call 480-290-7399.
Read more information on: