Could Social Media Increase Medical Aesthetic Procedures?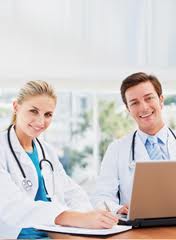 A recent survey by the American Academy of Facial Plastic and Reconstructive Surgery (AAFPRS) found that there was a 31% increase in plastic surgery requests as a result of social media, specifically photo sharing such as Facebook, Instagram, etc.
This survey polled 752 plastic surgeons who commonly treated clients for rhinoplasty and facelifts.
Medical Esthetics & Social Media
If social media is a player in the plastic surgery world, could it correlate to the medical esthetic world? Perhaps.
The same survey also said Botox was one of the top requested treatments as a direct result of social media photo sharing influence, and Botox is considered a medical esthetic treatment due to its nonsurgical properties. And if Botox is already a player in affecting clients who receive treatments due to social media, can cosmetic lasers or light-based therapies be players as well?
We think so. For one, cosmetic lasers are useful on almost any skin problem.
Take the BBL photofacial for instance. This light-based cosmetic laser treatment is designed to treat acne, wrinkles, dark/age spots, sun damage, rosacea, freckles, large pores, scarring, tone and texture, spider veins, and more. People who get up close and personal with the camera for social media are going to be more aware of their irregular skin flaws, which is where cosmetic lasers come into play.
Medical Esthetics Training at National Laser Institute
As a laser school, we've certainly seen an increase in doctors, nurses, estheticians, and career changers want to attend medical esthetics training to help clients with skin concerns by using a laser, injectables, or both. Because the demand for cosmetic laser treatments has increased, the demand for properly trained laser technicians has increased as well.
National Laser Institute is the laser school which pioneered the laser curriculum for medical esthetician schools and laser training facilities across the country. We are recognized as gold standard education and have received many outstanding reviews.
Our comprehensive laser course includes hands-on training on clients with state-of-the-art laser treatments like laser hair removal, photofacials, laser stretch mark removal, laser wrinkle treatments, and much more.
To learn more about laser training or National Laser Institute, please call 800-982-6817 or fill out the form on your right.