By Louis Silberman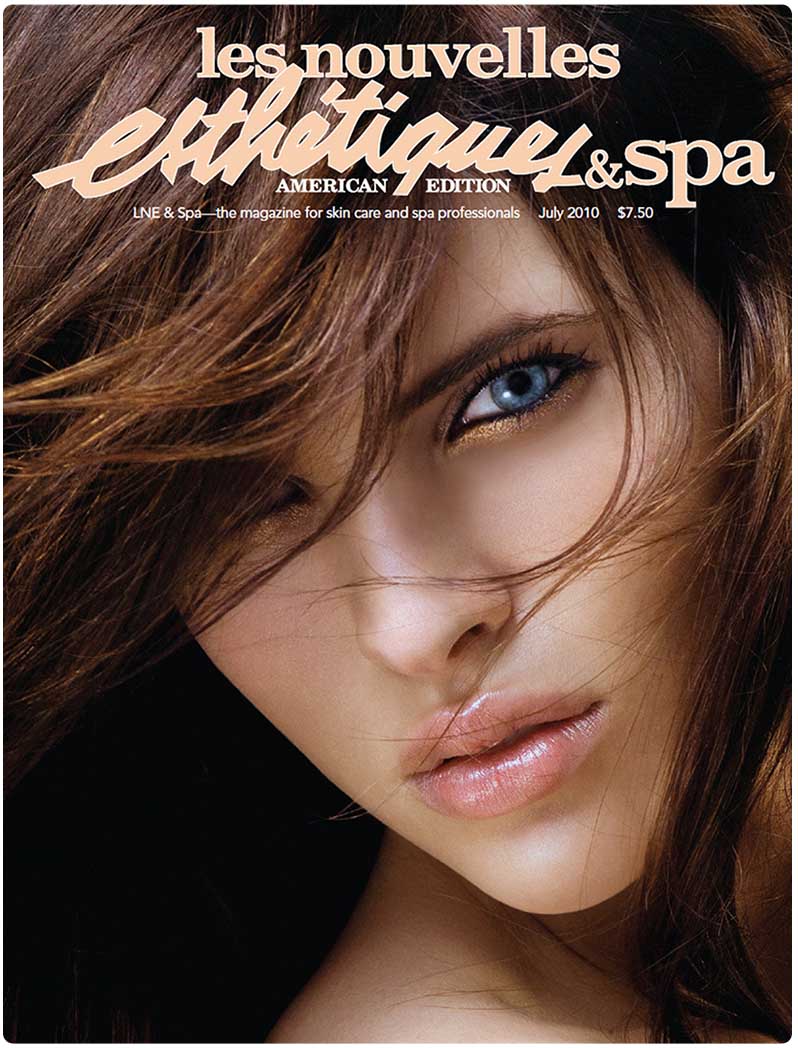 Stand Out From The Crowd
From the iconic art of early Egyptian eye makeup to the skin-enhancing mud scrubs of ancient Morocco, esthetics can be traced back centuries. While many things have changed in the last 1,000 years, one thing that has remained the same is the public's desire to look young and beautiful. The enduring interest in one's appearance has been the driving factor behind the transformation of the beauty industry from an experimental art into an effective science. Let's face it-today's spas is nothing like the spas of past generations. From chemical peels and body wraps to microdermabrasion and cosmetic lasers, 21st-century esthetics professionals have an entire arsenal of advanced and effective treatment tools at their fingertips that provide solutions for every problem.
While the endless cornucopia of modalities may sound exciting, it is quite overwhelming for some. That can make it difficult to decide which treatments to focus on when promoting a spa. To make your spa stand out in the crowd, the first step is to analyze your clientele and identify their needs. After all, there is no point in marketing something they do not want.
Unique treatment packages are the way to go. Instead of simply promoting your individual services as a vehicle to looking better, get creative and group treatments together in ways that relate to specific life phases. It is a proven psychological fact that people are drawn to products and services they can visualize as an immediate solution to a problem they have. With some creative wording, you can group several mainstream services like laser hair removal, a haircut and blonde highlights into "Bikini and Beach Body Makeover." The simple name change immediately increases appeal and encourages clients to buy more services than they otherwise would have.
Need some inspiration? Here are a few examples of how a business can throw some glitter on its existing treatments to make them pop and motivate clients to spend more.
The "Hot Date Makeover"
Dates, particularly first ones, are often nerve-wracking experiences. It is no secret that physical appearances play a significant role in first impressions. Every detail is taken into consideration. From the perfect hairstyle, a flattering outfit and a smooth and radiant complexion, people strive to ensure that they look their best from head to toe.
After putting so much work into their appearance, the last thing people want to worry about on their date is a little red zit popping up and screaming for attention. Here's where we come to the rescue. Create a "Hot Date Makeover" to help these clients look their best, raise their confidence and be ready to go for a night out on the town. The package can include a rejuvenating Intense Pulse Light (IPL) Photofacial, a honeydew and shea butter body waxing treatment, and a manicure and pedicure to make nails and keep legs looking great in those stilettos.
Women are already familiar with the ins and outs of the mani-pedi, as well as the smooth feeling of their skin after a waxing, but many are unfamiliar with the technological advance in skincare called the IPL Photofacial. The procedure is a simple treatment involving an intense pulse light hand piece that emits heat energy into the skin. As the device pulses, the light targets red and brown discolorations in the skin caused by acne, broken blood vessels, and age spots. The light heat damages the acne bacteria and discolored cells, causing skin to begin its natural healing process. The action clears up the complexion and stimulates the production of collagen, one of the key components necessary to keeping the skin looking young and supple. The treatment takes about 45 minutes and the sensation clients experience can be described as a light rubber band snap. Treatments are spaced out every four weeks and maximum results are seen after three to five treatments. The non-invasive treatment requires no downtime and clients are free to go about their daily business afterward. Depending on the size of the treatment area, the cost of a Photofacial is between $300 and $500. That gives technicians an earning potential of up to $2,500 per client.
The "Little Black Dress Special"
The legendary "little black dress" is a fixture in nearly every women's closet. It is the fashion "must" that makes most women feel like a Hollywood starlet they second they step into it. However, while the iconic fashion statement has stood the test of time, our bodies do not have the same staying power. As age sets in, women deal with sagging skin and the horrors of leg-dimpling cellulite. Help clients feel more confident and sexy in their own skin by offering a "Little Black Dress Special." Design the treatment package around services to make the body appear slimmer, the legs more defined and the skin more radiant. Consider offering a body wrap that can help them drop inches quickly, like a painless medical esthetic cellulite reduction treatment to smooth skin texture. Follow it with an ultraviolet-free spray tan for a golden glow. Heads should turn when they enter a room!
For those not currently trained in the modality, cellulite reduction is a non-invasive procedure that uses a combination of electrico-optical synergy (ELOS) bipolar radiofrequency (RF), infrared light energy, and negative pressure to achieve tissue manipulation. The heat produced in the treatment increases oxygen in the body's cells, which works to shrink the excess fat stores in the treatment area. By tightening both the deep tissue and the upper layer of skin, classic problem areas such as the thighs, abdomen and buttocks are no longer and everyday concern. A single cellulite reduction treatment takes no more than one hour to complete and does not require any downtime for a client. Clients simply feel a gentle warmth during the treatment and no pain is involved. Maximum results are often seen in just three to four treatments. Each session costs around $300, allowing cellulite reduction specialists to earn up to $1,200 per client.
Medical Esthetics Training
While the public loves waxing, manicures, body wraps and spray tans, the new technology of cosmetic laser and medical esthetic treatments, such as the ones mentioned above, are quickly taking over as consumer favorites. The proof is in the numbers. Since their initial FDA approval in 1997, the demand for medical esthetic laser treatments has grown 900%, with nearly 1.3 million laser hair removals performed in 2009 alone.
One reserved exclusively for celebrities and the wealthy, treatments like laser acne reduction, laser wrinkle reduction, and laser tattoo removal are now accessible to everyone. Setting yourself apart from the competition is the key to true success for the esthetic professional. In today's market, the trend of professionals adding medical esthetics to their list of services is constantly growing to keep up with consumer demand.
Dealing with advanced laser technology may sound intimidating, but learning how to perform them is a lot easier than one might imagine. Contrary to popular belief, esthetic professionals need no medical background to perform laser treatments. Training rules and regulations are different in each state. However, the industry gold standard that employers look for when hiring staff is a 14-day training program that combines both classroom time and hands-on clinical experience. For tips on ensuring you receive the best education possible, take this handy "School Checklist" with you when reviewing a training facility.
Diversity Is Key
Like everyone else, spa clients are dealing with a myriad of situations in their lives, and they way they look can make or break the moment. Whether it is a wedding, first date, a class reunion or a business presentation, chances are they will be involved in at least one of these events at some point. These occasions can be used to your advantage and ultimately increase your earning potential.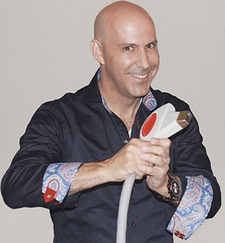 Louis "The Laser Guy" Silberman is is president of the National Laser Institute, which specializes in advanced cosmetic laser and medical esthetics training. He is an expert in laser esthetics education, a medical spa owner, a nationally recognized author, a marketing speaker, and a business consultant. Contact Silberman at 800.982.6827.
School Checklist
·        If there are specific types of treatments you want to learn, make sure your prospective school offers specialized courses on those services.
·        Find out how many instructors teach the course. Learning from a variety of instructors is a plus. It gives you an opportunity to learn from people with expertise in different areas and exposes you to a broad collection of industry perspectives.
·        There are many cosmetic laser platforms on the market, so find out what types of equipment the school uses. Learning skills using a variety of brands and models better prepares you for the workplace and gives you more versatility in your treatment skills.
·        Working with actual clients in your training is helpful in preparing you for real-life situations, so be sure to ask how many hours of hands-on clinical practice are included in a school's program.
·        When entering the "real world" after graduation, it is important to know how to market yourself and your business. Look for a school that offers courses with an emphasis on business development and marketing and you are likely to have the confidence and skills necessary to become truly successful.