Is Medical Esthetician School Right for You?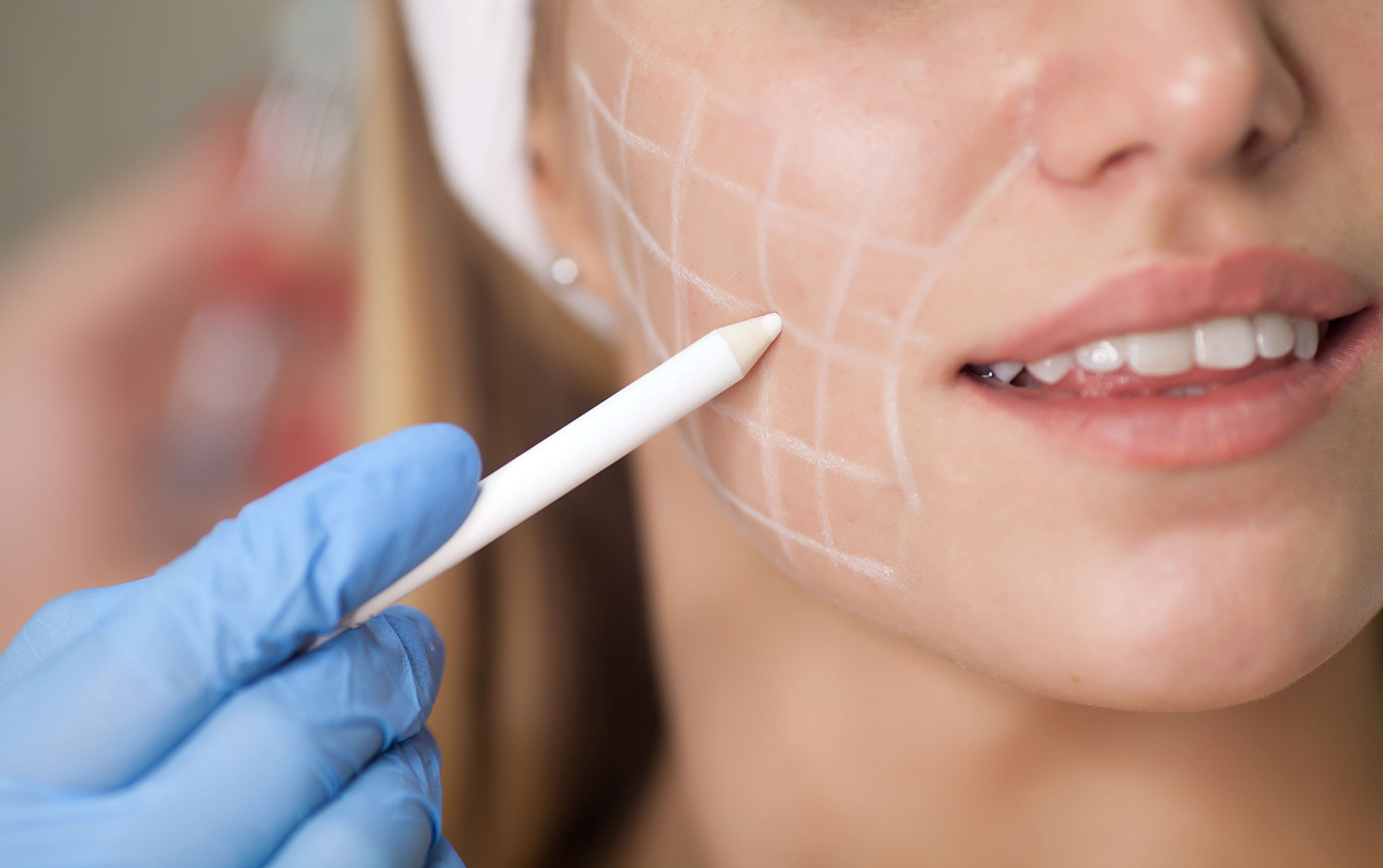 Medical esthetician school can open up many doors for the right candidate. A medical esthetician is someone who specializes in skincare treatments within the dermal and epidermal layers of skin.
Medical professionals may want to consider adding esthetics to their services to maximize their income potential. The esthetics field also welcomes anyone looking for a new career, such as recent graduates or those already in the workforce.
By treating the epidermis and dermis, medical estheticians work to enhance clients' overall appearance. This makes for a rewarding career that involves working directly with clients to help them achieve their vision.
Who Can Go to Medical Esthetician School?
First, medical estheticians fall somewhere between dermatologists and estheticians. All three are dedicated to helping clients with skincare concerns.
Those interested in the field of medical esthetics are usually already working as a dermatologist, esthetician, or skincare specialist. Conseqeuntly, these candidates want to advance their careers by becoming trained in other skincare advancements and technologies.
However, even those without previous medical or beauty training can go on to become estheticians. Despite their similar-sounding names, there is a difference between medical estheticians and estheticians.
No matter who you are, medical esthetician school can be a viable option if you are looking to change or supplement your existing career. If you are interested in unlocking new income opportunities while working directly with clients, medical esthetician school may be the right choice for you.
What Can Medical Esthetician School Teach Me?
To be sure, medical esthetic school is the best place to start if you are considering medical esthetician training. The right program will train you in various cosmetic laser procedures and help you earn your certification to inject cosmetic fillers. These fillers include popular brand names like Botox, Juvederm, Kybella, and more.
Laser Certification
Estheticians can use their cosmetic laser certification to target issues with acne, age spots, crow's feet, droopy eyelids, sagging skin, scars, and sun damage. They may do this through carbon dioxide (CO2) lasers or erbium lasers. There are many different types of laser cosmetic procedures, including:
Laser Hair Removal.

In this procedure, the esthetician

destroys hair follicles

by exposing them to highly-concentrated light beams.

Laser Tattoo Removal.

Estheticians can learn to use lasers to break up tattoo color pigments.

Laser Wrinkle Reduction.

In this procedure, the esthetician uses highly-concentrated beams of light to vaporize damaged skin cells. This process may be part of laser skin resurfacing. 

Laser Skin Rejuvenation.

Like laser wrinkle reduction, this may be part of a larger process of laser skin resurfacing. 
To legally render cosmetic injectables, however, you must be a medical professional and should acquire training from a highly reputable medical esthetician school. Medical professionals can also perform cosmetic laser treatments with the proper training from medical esthetic school.
Training for Botox and Fillers
Medical professionals learn how to operate and use needles in medical school. However, they should undergo different forms of training to administer cosmetic injectable treatments like Botox, dermal fillers, and Kybella. Students at medical esthetician schools must learn about a variety of issues, including but not limited to:
How Botox works in tandem with facial muscles

The history of Botox

Safety issues

Pre- and post-treatment care
Additionally, all estheticians who operate cosmetic laser equipment must be trained in operating cosmetic laser equipment and familiar with its safety functions. This ensures the client's safety while also giving them the most ideal results for their skin type and skin concerns.
Are There Any Prerequisites for Medical Esthetician School?
Most states require you to have at least a high school diploma or GED before enrolling in a medical esthetic course involving cosmetic laser certification. This is true for both estheticians and any newcomers to the industry.
Professionals wanting to become certified in cosmetic injectables must also have a prior medical background. This includes doctors, dermatologists, plastic surgeons, nurses, and physicians' assistants. They can offer their services in their own practices and a number of other settings including spas, medical spas, upscale fitness centers, and more.
Furthermore, licensing and regulations vary from state to state, so it's important to be aware of your home state's requirements. You may also be subject to a certain amount of required hands-on training, and you may be required to pass a test to become certified. 
What Opportunities Will I Have After Medical Esthetician Certification?
Once you become a medical esthetician, you will be entering a whole new playing field. Many income opportunities will await you once you've finished your initial training. We have seen many of our graduates go out and get full-time jobs with:
Dermatology clinics

Doctor's offices

Medical spas

Laser facilities
Some of our students have even started up their own clinics. Additionally, if you are already happy with your current career, adding medical esthetic certification will only increase your income opportunity! National Laser Institute is dedicated to providing our students with top-quality education. We can help you advance to the next stage of your career — whether you are qualified to receive Botox injection training, dermal filler training, laser training, or more!
Choosing the Right Medical Esthetician Training Program for You
Our students learn from some of the industry's leading experts with seven to 20 years of experience in the field. For cosmetic laser training only, we also offer online-only classes, as well as online plus hands-on training. Each course is divided into didactic (classroom) training and clinical hands-on training to provide you with the ultimate learning experience.
In the classroom, you will learn things like facial anatomy, tissue interaction, and pre- and post-patient care. What you learn in the classroom will prepare you for your clinical hands-on training in a medical spa environment. You and your classmates will be broken up into small, intimate groups where you will watch comprehensive demos and have the opportunity to perform treatments on scheduled clients.
National Laser Institute is the leader in the medical esthetics industry. We have been an established name in this business for several years. Between both of our medical esthetician school campuses, we train hundreds of students each month. We have earned an A+ rating at the BBB, received many outstanding reviews, and are recognized as the gold standard in cosmetic medical education.
During our Hybrid* Online Comprehensive Laser Course, you will receive online classroom laser training with a variety of instructors and live demonstrations with several hours on each modality. Modalities include Laser Hair Removal, Photofacial, Laser Skin Rejuvenation, Radiofrequency Skin Rejuvenation, Coolsculpting, Cellulite Reduction, Tattoo Removal, Radiofrequency Skin Tightening, and Microneedling.
During our CME Hybrid* Online Cosmetic Injections Course, you will receive online classroom and demonstrations on Botox, dermal fillers, off label Botox and fillers, PRP, sclerotherapy, Kybella, and PDO threads. Then choose one of our nationwide locations to attend your clinicals for hands-on learning!
To learn more about medical esthetician school courses or National Laser Institute, call us today at 480-290-7399.