Botox Certification for Dentists Can Help Dental Patients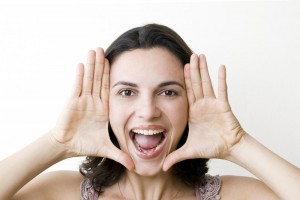 Bringing up the idea of Botox certification for dentists may have them questioning why they need certification for this particular cosmetic treatment.
It's a well-known fact that Botox (botulinum toxin) is mainly famous for it's ability to diminish fine lines and wrinkles, creating a more rejuvenated appearance.
But Botox isn't only for cosmetic purposes. In fact, Botox has been proven to help TMJ patients.
Botox for TMJ
A recent survey indicated that two out of three dentists are in favor of dentists being allowed to offer Botox and dermal fillers.
Dentists know that Temporomandibular Joint Disorder (TMJ) affects many of their clientele. Mouth guards, wisdom teeth removal and therapy help alleviate symptoms, but for some patients it may not be enough.
Because botulinum toxin (Botox) is a muscle relaxer, it is able to reduce the muscle contractions that lead to TMJ. Nobody feels sexy with a mouth guard, and the beauty of Botox for TMJ is that it is able to last up to 5 months for clients.
Even better, some clients reported that Botox injections have stopped their grinding and clenching habits that lead to painful TMJ, which means that even though Botox is a temporary treatment it may not be needed for continual efforts.
But is Botox for TMJ safe? Yes. In fact, this cosmetic injectable was approved as a medical treatment over a decade ago. It is capable of:
Alleviating migraines
Involuntary muscle twitching
Bladder control
And more!
So although Botox is more commonly known as a cosmetic treatment, it is capable of providing helpful medical uses as well.
As a dentist, you may have clients with TMJ. Adding Botox certification can help both you and your clients by offering them another option when it comes to dealing with symptoms of TMJ. The best part? Botox certification for dentists can be completed in as little as one full day of certified training at National Laser Institute.
Therapeutic dental Botox also offers relief from:
Headache pain as a result of muscle tension in the head, face and neck.
Clenching and grinding of the teeth.
"Gummy" smiles due to over-retracted upper lips.
Upside-down smiles.
Lip lines and puckered chins.
Botox Certification for Dentists
National Laser Institute is the leading medical esthetic school in the nation and offers Botox certification for dentists. These Botox certification courses can range from 1 – 12 days, depending on the amount of comprehension you are looking for.
The 1-day Botox course covers both Botox and dermal filler treatments, teaching you the basics of aesthetic practices and injection techniques. We also offer an advanced Botox/Dysport and dermal filler course that covers more advanced facial areas for those looking for a higher range of skill level.
Our most popular medical professional course, however, is our comprehensive 12-day medical professional course, which covers everything from Botox, dermal fillers, cosmetic laser treatments, sclerotherapy, skin rejuvenation treatments and much more.
National Laser Institute is a premiere medical esthetic school and is recognized as gold standard education. Botox courses are accredited by the ARRA and provide CE/CME credits to medical professionals upon completion of the course.
To learn more about Botox certification or National Laser Institute, simply fill out the form on your right or call 800-982-6817.