Non-Surgical Facelift Techniques For Medical Professionals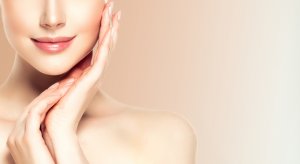 Non-surgical facial treatments have drastically transformed the medical aesthetics industry by offering affordable procedures with minimal recovery time.
When cosmetic injections and laser skin resurfacing no longer provide clients with the same results, PDO thread lifts can provide clients with a minimally-invasive alternative to a surgical facelift to reverse signs of aging.
Physicians and nurses looking to advance their education can enroll in PDO thread lift training for medical professionals where they will learn non-surgical facelift techniques to restore the V-shape in the face.
Non-Surgical Facelift Techniques
A thread lift procedure focuses on targeting the signs of aging by placing absorbable sutures in the face which are pulled to achieve the desired skin lift effect and restore the V-shape of the face. PDO threads can correct eyebrow and cheek sagging; however, the focus is often on the midface, jowl and neck.
The goal of a non-surgical facelift is to reposition the skin tissue, restoring the V-shape of the face. The procedure is administered by a medical professional who inserts a thread bi-directionally through the soft tissue of the face so that it grasps, lifts and suspends the facial area. By creating a "selective inflammatory response," the skin will heal itself by producing new collagen naturally.
During PDO thread lift training, physicians and nurses will learn several non-surgical facelift techniques, such as a "cross-hatch" or "basket weave" pattern to achieve the desired lifting effect and restore the V-shape of the face. They will also have the opportunity to work with several types of threads:
Barbed threads. This type of thread produces more lifting action and is commonly placed near the hairline to life the cheeks and jowls.
Smooth threads. Smooth threads generate less lift but stimulate more collagen. They are placed in problem areas around the face where signs of aging are most noticeable, such as the corners of the mouth.
Twisted threads. Twisted threads provide volume to sunken areas of the skin and are used to create a general face-lifting effect.
Combining Treatments For Optimal Results
When PDO threads are used with other minimally-invasive treatments, clients can achieve a more holistic facial rejuvenation and restore the V-shape of the face. Physicians and nurses will learn several complementary procedures over the course of a CE/CME training course:
Dermal fillers. Facial fillers, such as Restylane®, Perlane®, and Juvederm®, supplement the thread lift results by adding volume to the face.
Botulinum toxins soften and reduce the appearance of fine lines in the crow's feet, glabella and forehead to create a more refreshed appearance.
Platelet-Rich Plasma (PRP). PRP is combined with PDO threads to create a plumped facial appearance.
Microneedling. A microneedling treatment is very beneficial and can soften the appearance of the face by reducing fine lines, as well as promote collagen production.
Skin tightening. Radiofrequency technology can help to tighten lax skin and reduce the appearance of superficial wrinkles.
PDO Thread Lift Training at National Laser Institute
Are you a medical professional (physician or nurse) looking to add cosmetic treatments to your practice? National Laser Institute offers PDO thread lift training for medical professionals that can be completed in as little as a weekend!
With over a decade of excellence, the National Laser Institute has taught physicians, nurses and medical professionals how to incorporate PDO threads and other cosmetic treatments into their practice.
The first half of each CE/CME training course is spent in the classroom where you will cover topics like facial anatomy, contraindications, treatment techniques and patient care. You will spend the remaining days of your course in a medical spa environment where you will receive hands-on clinical training. Here, you will watch comprehensive demonstrations and treat scheduled clients to gain real-world experience.
By the end of PDO thread lift training, you will feel comfortable and confident in administering this non-surgical facelift technique on a variety of clients!
We invite you to check out tens of thousands of National Laser Institute reviews from previous attendees like Dr. Ryan Krch who took several of our CE/CME courses. You can hear about his training experience in the video below!
If you would like to learn more about continuing education for medical professionals, fill out the form on your right or call 1-800-982-6817 for more information.