Learn The Secret To Creating The Perfect Pout During Botox Training!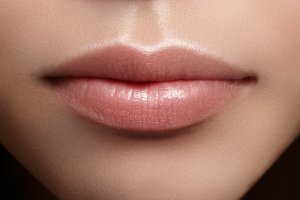 Lip fillers are everywhere these days!
Turn on the TV, and you'll see reality tv stars tell their friends about their quest for sexier lips. Or maybe your best friend recently had a lip enhancement treatment.
Whatever the case might be, the cosmetic injection hype is real, people! And it isn't just millennials getting the treatment either.
From 2000 to 2016, the industry reported a 50 percent increase in lip augmentations for 18 to 55-plus-year-olds.
How exactly do you achieve the perfect pout? An injectable filler can do the trick.
How Lip Injections Can Help
During training to become an aesthetic nurse, you will address the most common lip concerns: asymmetries, lip proportions, smoker's and marionette lines, volume loss and a gummy smile.
Facial fillers can restore volume and structure to the lips, cheeks, chin and other areas experiencing a collagen deficiency. For the lips, they can plump the upper lip and even out lip proportions. Simply put, lip injections add volume, making the lips appear larger by literally making them more prominent.
A lip augmentation is commonly performed with hyaluronic acid-based fillers like Juvéderm, Volbella, Vollure and Restylane. However, did you know you can offer your clients another lip plumping procedure?
A Botox lip flip is the newest lip plumping trend that uses botulinum toxin type A injections to relax the muscles around the mouth (the orbicularis oris muscle), causing the upper lip to roll up and outward. This creates a "poutier look." The treatment consists of strategically injecting Botox to target only the superficial layers of the muscle of the side of the upper and lower lip.
The actual treatment takes five to 10 minutes and involves 10 units (or less) of Botox directly into the muscle groups that are contributing to your client's area of concern. The lip flip is ideal for clients not wanting lip volume but rather a slight poutiness to the top lip.
Advantages of Botox Lip Flip
The main difference between facial fillers and Botox is the fillers add volume while Botox relaxes the muscles around the mouth, creating the illusion of fuller lips without adding volume. Dermal fillers are primarily used to stimulate collagen growth, as well as plump and lift the skin to replace collagen loss.
Since a lip flip requires fewer units of product than other lip augmentation procedures, it will cost consumers less money. There are other advantages of injecting Botox into the upper lip:
It reduces lines from pursing of lips
Lengthens the upper lip, reducing the gummy smile
Decreases and removes the upper and lower lip area creases
Raises the corners around the mouth
Botox Training for Medical Professionals
If you are ready to learn advanced injection techniques to enhance your clients' smile, enroll in a Botox training course at National Laser Institute.
A pioneer in the medical aesthetics training industry, National Laser Institute offers CE/CME training courses that can be completed in as little as a weekend up to two weeks of training.
Each course includes didactic (classroom) education and clinical hands-on training for the ultimate learning experience!
In the classroom, you will learn things like facial anatomy, types of fillers and botulinum toxin type A products, patient selection and more. What you learn in the classroom will help prepare you for clinicals in our training environment. You will be placed in small, intimate groups where you will watch comprehensive demonstrations and administer treatments on a variety of scheduled clients to gain real-world experience.
By the end of medical aesthetics training at National Laser Institute, you will feel comfortable and confident in performing cosmetic treatments like Botox, dermal fillers, platelet-rich plasma (PRP), Kybella, sclerotherapy and more!
If you would like to learn more about continuing education for medical professionals at National Laser Institute, fill out the form on your right or call 1-800-982-6817.