Laser Training Procedures and Laser Technicians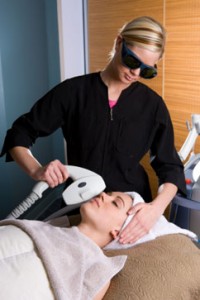 Over the past decade, laser training treatments have become increasingly popular. From laser hair removal to laser tattoo removal, people are demanding these high quality treatments. However, many people aren't seeking out doctors or nurses to perform these treatments–they're seeking out laser technicians.
In fact, according to a Harris Interactive poll, "two in five adults who had laser treatment say the procedure was performed by a medical doctor (22%) or another medical professional (17%)" and "61 percent say the procedure was performed by a technician."
This may be because it is a cosmetic treatment rather than a medical or health issue, but medical spas across the country and benefiting from their clients.
Many clients trust laser technicians because, like most fields, laser technicians are required by most states to gather a number of professional, hands-on training hours before they can begin working on their own clients. This gives laser technicians the proper training they need to perform a number of laser treatments, know what laser settings are best for certain skin types, and know the latest and most advanced laser techniques for utmost comfort for their clients.
Laser technicians have the opportunity to make tons of money. From salary pay to hourly pay to commission, there are many flexible gateways for laser technicians to earn their keep. Also, laser technicians have the opportunities to work full or part time.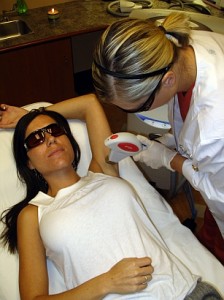 One of the great things about laser training is the almost anyone can become a laser technician. As long as you meet your state requirements and have a GED or high school diploma, you may be eligible for laser training. With us, you'll be ready to start a new career in just two weeks. National Laser Institute offers a comprehensive laser training course for those wanting hands-on training with some of the most popular laser treatments, including laser hair removal, laser tattoo removal, laser wrinkle reduction, laser acne reduction, and many more.
National Laser Institute is considered one of the most prestigious laser schools in the nation. We've been around for years and have earned an A+ rating at the BBB as well as a number of starred reviews. On top of our exceptional course criterium, students have access to a graduate services department as well as in-depth lectures.
To learn more about laser training or National Laser Institute, please call 480-290-7399.
Read more information on: