Cosmetic Procedure Courses in Arizona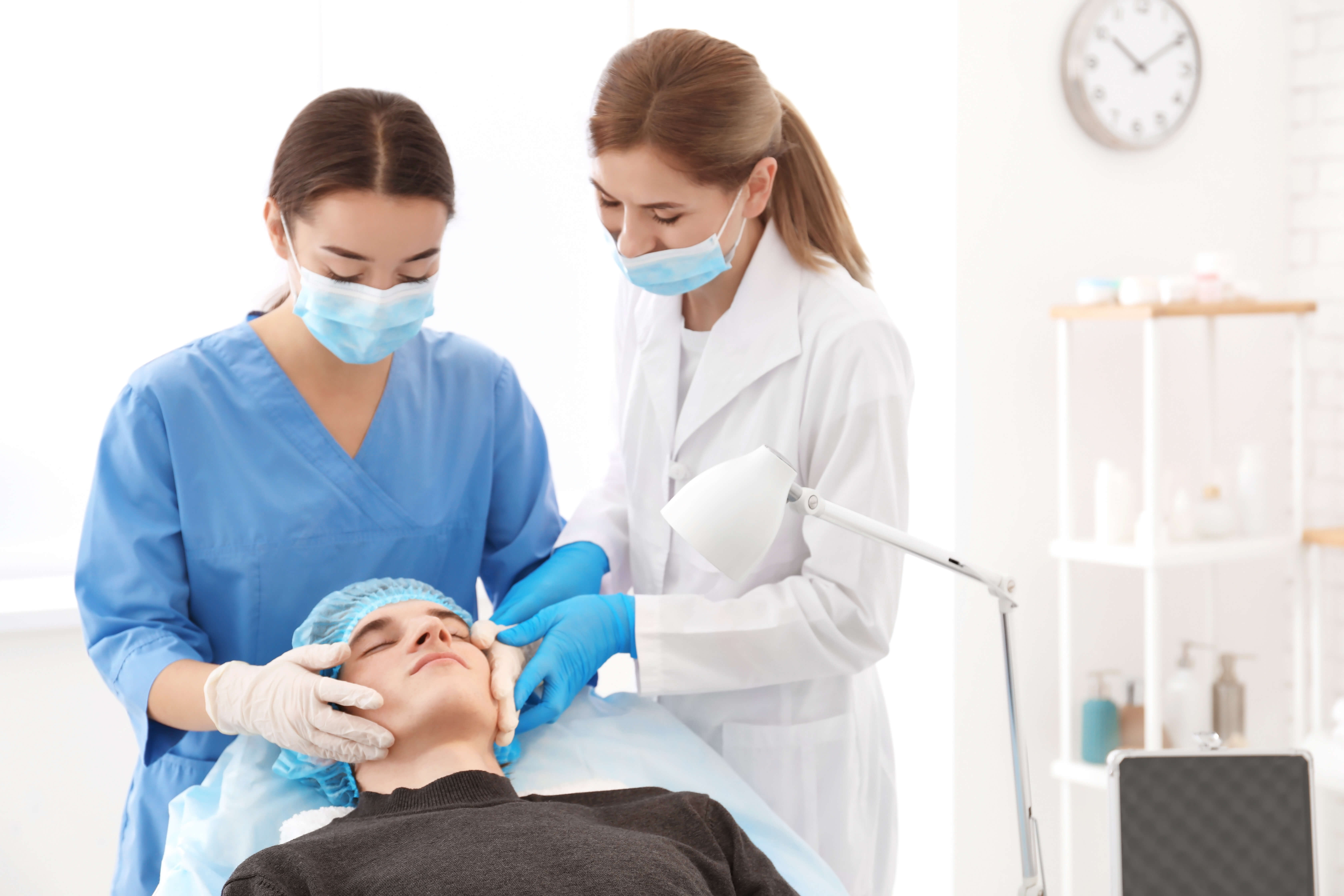 Even in uncertain times, the demand for people to look their best hasn't disappeared. As a result, big names like Allure magazine, a leader in health and beauty, are forecasting trends in everything from filler to body contouring procedures. In Arizona, more Phoenix area residents are seeking out cosmetic procedures than ever before. It's no wonder medical aesthetics training companies like NLI (National Laser Institute) are offering Hybrid* Online classes to keep up with demand.
Searches for Botox treatments have spiked to breakout numbers, with questions like "what does Botox do" up 250%, and "Botox Injections near me" up 450% (Google Trends). Similarly, tattoo removal queries, a non-invasive cosmetic laser procedure, have spiked 200% from previous years.
What's even more surprising is that the US is not the only one leading the charge. Searches for tattoo removal in the UK have increased by 250%! There's no doubt about it, if you're in-between careers, you may never see a better opportunity to get into the field of Aesthetics.
What is a Cosmetic Procedure?
Anyone who's ever watched a Netflix or Hulu series has likely seen the results of cosmetic procedures first hand. Simply put, cosmetic procedures focus on enhancing appearance and improving aesthetic appeal, symmetry, and proportion. Many institutions worldwide categorize these procedures as either invasive or non-invasive.
Where Can I Go To Receive An Education In Aesthetics?
If you live in Arizona, you'll have many training options, and narrowing your choices will likely be the hardest part. Subsequently, you'll want to keep quality of education in mind, and realize that not all programs are designed the same. NLI has been a leader in Medical Aesthetics Training in Arizona, and offers a Hybrid* Online Course that help you reach your goal.
Arizona residents who are looking for a Cosmetic Procedure course to take, can also visit our website.
Cosmetic Procedure Trends For 2020
Searches for Cosmetic Procedure courses in Arizona have been skyrocketing. And, let's be honest, looking your best plays a big role in the professional world. Anyone tired of 8+-hour days stuck in a cubicle need not worry; at-work gyms, team building outings, and Zoom meetings are becoming the new norm. When Allure asked board-certified plastic surgeons and dermatologists to predict trends for 2020, their answers were spot on. Everyone seemed convinced that cosmetic treatments were being "Hollywood-ized" by celebrities at a rapid rate, and that others were following suit.
Predictions for trending procedures in 2020, with Botox ranking #2, and Cosmetic Tattooing #4:
Jawline Fillers
Preventative Botox
Chin Fillers
Cosmetic Tattooing
Body Contouring
A Close In Breast Implants
Nowadays, treatments are more accessible than ever, and new non-invasive procedures are popping up regularly. Anyone interested in keeping up should seriously start considering training in cosmetics.
Arizona Cosmetic Procedure Courses are easy to find, for help getting into a class soon, call: (480) 222-4397
Training In Arizona
Perhaps the best part about Laser Training in Arizona is that people from all walks of life are encouraged to start courses. Career changers have taken advantage of top programs in the area, and have started focusing on the future. In the Grand Canyon state, as long as you're 18+ and have your high school diploma or G.E.D, you can start a continued education in Cosmetic Lasers. Only Medical Professionals including Physicians and Nurses, can enroll in NLI's course on Cosmetic Injectables.
Cosmetic Procedure Courses in Arizona can be found through a quick Google search.
During our Hybrid* Online Comprehensive Laser Course you will receive online classroom laser training with a variety of instructors and live demonstrations with several hours on each modality. Then choose one of our nationwide locations to attend your clinicals for hands-on learning!
Modalities include Laser Hair Removal, Photofacial, Laser Skin Rejuvenation, Radiofrequency Skin Rejuvenation, Coolsculpting, Cellulite Reduction, Tattoo Removal, Radiofrequency Skin Tightening, and Microneedling.