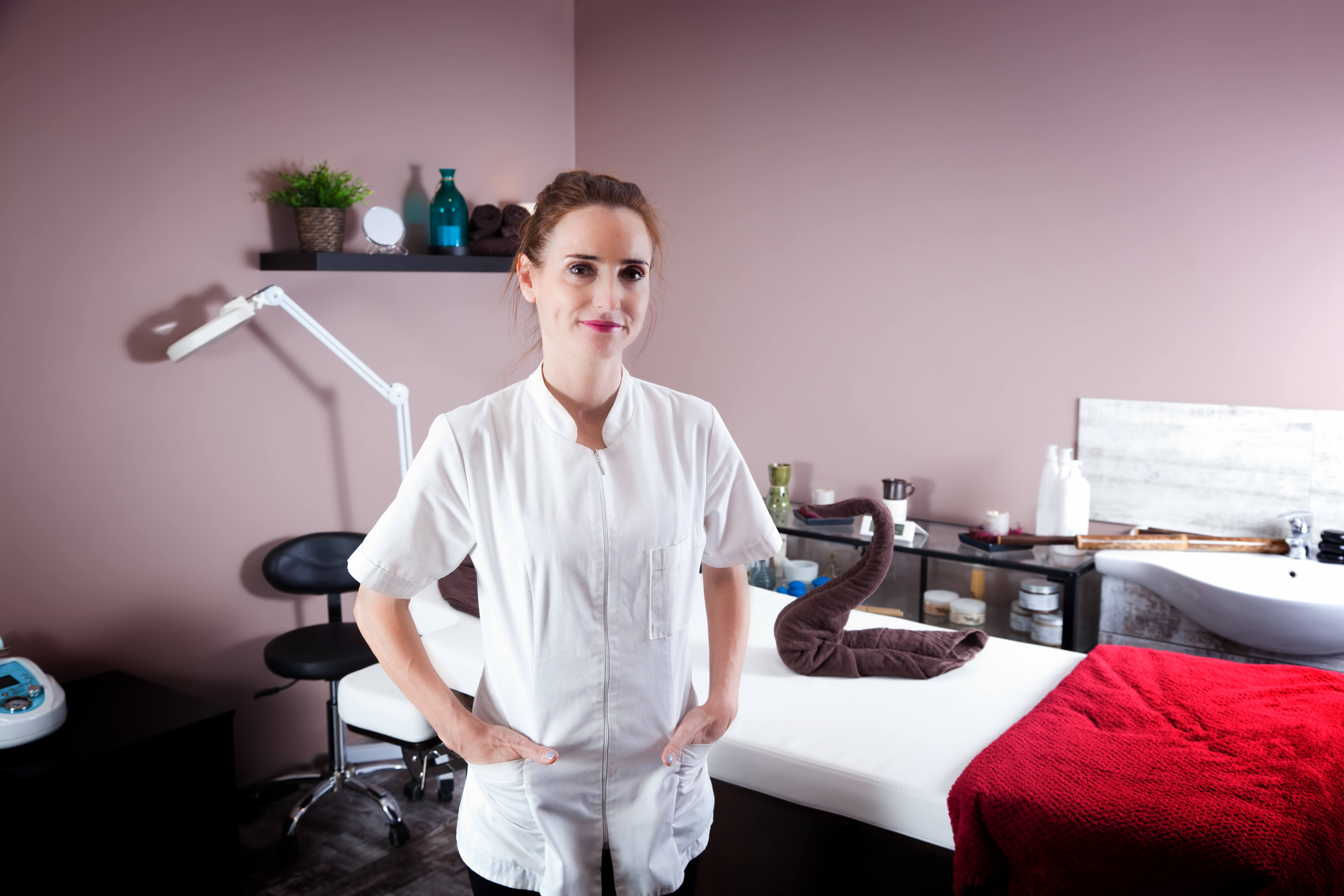 Are you an aesthetician looking to get training to become a laser technician? Maybe you are a stay at home mom. Or you work in a field that is completely unrelated to beauty and aesthetics. Either way, you can now qualify to take a course here at the National Laser Institute. Here at the National Laser Institute, we offer hands-on training as well as classroom lecture-style training that leaves you prepared for the real world. You'll walk away feeling confident and comfortable in your ability to get a job. 
Who can take aesthetician classes at NLI?
As we mentioned before you don't have to have any prior career qualifications to take our laser technician training course. The only requirements we have are that you must be at least eighteen years old and have a GED or high school diploma. Other than that we welcome anyone from any professional background. If you are serious about getting into the field of cosmetic lasers then this program is for you! In just two weeks you could be on a whole new career path and into a completely new field!
What will you learn in laser aesthetics classes?
Our program is comprehensive and hands-on. We pride ourselves in being one of the few schools in the medical aesthetics industry that allows you to practice on real, paying clients. You'll be guided by our world-renowned instructors as you practice cosmetic laser treatments on clients and your fellow classmates. This gives you the confidence to go out into the real world and get a job right away as you'll feel comfortable knowing that you've already done treatments on clients. We believe that learning through doing is the best approach.
Treatments
Here's an overview of some of the treatments you'll learn in your aesthetician classes during the program:
Laser hair removal

Intense Pulsed Light (IPL) photo facial

Laser spider vein reduction

Laser acne treatments

CoolSculpting body contouring

Laser wrinkle reduction

Radiofrequency (RF) skin tightening

Laser skin tightening

Cellulite reduction

Laser tattoo removal
These treatments are the latest in the industry and the most in-demand.  The demand for medical aesthetics treatments is only growing! This is a sixteen billion dollar industry that is booming! Take the leap and get into it now! You won't regret it!
Where can you work as a Laser Technician?
Once you've taken all your laser aesthetician classes with us and you've completed your course, now comes the fun part! You graduate and you go out into the real world to get a job! Where do you go though? The exciting answer is you can work in a range of places as a laser technician. If you only want to specialize in one area such as laser tattoo removal you could work at a tattoo shop.
On the other hand, if you want to do a range of treatments on clients and be surprised every single day, then working at a medical spa as a laser technician may be the perfect fit for you. This industry is all about change with new treatments popping up regularly. You'll never have to worry about being bored! There is always something new coming along and every client's situation and treatment is different. Working in this industry also gives you the ability to have a flexible schedule and make more money than you would as a normal aesthetician. Truly, the possibilities are endless!
Why choose the National Laser Institute?
So why come to the National Laser Institute for laser aesthetician classes? Here at the National Laser Institute we truly care about our students and their long term success in this industry. We've created our program to reflect the latest treatments, technology, and skills needed to succeed in the cosmetic laser industry as a laser technician. We guide you throughout the entire process from applying to come here to taking our course and sharing job postings with you upon graduation. You will be fully guided throughout our program and you'll walk away with the confidence and skills you need to truly thrive as a laser technician. 
Here are a few things that make our school stand out:
Classes led by dermatologists, cosmetic surgeons, and leading industry physicians and medical aesthetics experts

Training on multiple, industry-leading technologies

Luxury, retail medical spa training center

Staffed with a specific team of 20 customer service/marketing agents whose mission is to provide over 2000 clients per month nationwide so that our attendees receive extensive hands-on training

Medical advisory board with over 100 years of combined experience

Business development/marketing seminars

Featured in the top national health and beauty publications

Industry pioneer for education in Laser, Botox, and Filler training
Testimonials
The most important part of our whole program is our students and how they feel about their experience with us. Want to know what other students thought of their laser technician classes versus aesthetician classes? Here's what a few of them have to say:
"I found a job just 1.5 weeks after graduating! So I used to work as an admin assistant for a car dealer for years. BORING LOL. I got tired of that and decided to go to aesthetic school. I enjoyed it but needed a little more. Technology seemed way more cutting edge and fun! I found NLI online. Loved my experience, my teachers and students. I found a job just 1.5 weeks after graduating and worked for a doctor for 1.5 years. Then I opened my own clinic 9 months ago! I am super busy and booked out. National Laser Institute forever changed my life, I could not be more grateful!! So happy I stepped outside my comfort zone and am now living my dreams!!"
Courtney Moiser
"This program blew me away! I had no idea what to expect with the Hybrid* Online course But WOW!! NLI really has their act together! The online 9 days was not only great information but I loved how it was live instructors and totally interactive! I am SO pumped up to take my hands on the clinical portion soon! I did a ton of research and knew NLI had the best reputation but they exceeded my expectations so THANK YOU!!!"
Miranda K.
Get started on your dream career!
If you've been dreaming of taking the leap and becoming a cosmetic laser technician, please don't hesitate any longer! Reach out to us today, we'd love to talk with you about your exciting future!
During our Hybrid* Online Comprehensive Laser Course, you will receive online classroom laser training with a variety of instructors and live demonstrations with several hours on each modality. Then choose one of our nationwide locations to attend your clinicals for hands-on learning!
Modalities include Laser Hair Removal, Photofacial, Laser Skin Rejuvenation, Radiofrequency Skin Rejuvenation, Coolsculpting, Cellulite Reduction, Tattoo Removal, Radiofrequency Skin Tightening, and Microneedling.
If you're ready to get started in the medical aesthetic industry then give us a call at 855-637-4530 to talk with one of our admission representatives. They'll answer all your questions and guide you through the whole process.