Do You Really Need Aesthetician School?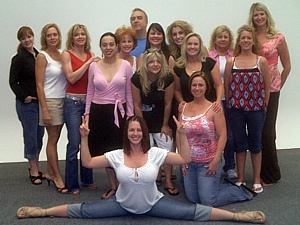 One of the most frequent questions we get from those who want to enter the medical aesthetic industry is, do I have to attend aesthetician school first?
Although we do train tons of aestheticians and cosmetologists, you do not need to have previously attended aesthetician schools in order to meet the prerequisite for medical aesthetics school. In fact, in most states, you only need your high school diploma or GED in order to qualify to enroll.
Aestheticians who have come to National Laser Institute have applied the knowledge they gained by attending one of our many laser school courses. It's a great way to advance your career within the skincare industry. Think about it! Facials and peels retail between $50-$100, but photofacials and other advanced laser treatments can fall anywhere between $200-$500! When you offer products at a higher price point, your earning opportunities also increase.
We've also talked to people who are debating on attending aesthetician school before a laser course. Of course, this is completely up to you, but we do recommend attending laser training first. You can graduate in only two weeks and then take the knowledge of skincare that you've learned here and applied it to aesthetician school. One isn't better than the other, and treatments do go hand in hand, but one does have treatments at a higher price point, and that falls within cosmetic lasers.
We also know that money is important when deciding on your career. It's typically for laser technicians to be paid hourly (between $20-$25) with a set commission (between 10%-30%) but it varies on different scenarios. For example, you have to take location into consideration, what price point you're offering treatments, how busy you are, if you're upselling, if you also sell skincare products, etc. As with any career, the harder you work, the more beneficial the outcome!
One of the amazing things about becoming a laser technician is changing people's lives. When people feel really down about how their skin looks–maybe they have REALLY bad acne–they feel depressed. Maybe they take that depression out on others. Laser technicians have the knowledge and skills to improve client's skincare with advanced laser technology, giving clients clear and beautiful skin. We've seen it happen! And when you feel good about yourself, your confidence skyrockets. As a laser technician, YOU have the skills to give that gift to your clients.
In two weeks, you'll have earned your laser certification and have the knowledge and skills to work in the skincare industry. So ask yourself this–do you really need aesthetician school to do what you love in this industry?
National Laser Institute offers our comprehensive laser training course for those interested in the world of cosmetic lasers. In this two week course, you'll receive classroom education from experts in the industry as well as hands-on clinical training in a retail medical spa environment where you'll work with tons of scheduled clients. We truly believe in giving you excessive amounts of hands-on training so that you can treat different skin concerns, use a variety of our different state-of-the-art lasers, and gain experience with different clientele!
To learn more about our course options or our school, simply fill out the form to your right or give us a call at 800.982.6817.