Laser Hair Removal Technician Training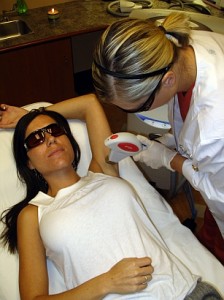 Last year, there were over 7.5 million non-surgical cosmetic treatments performed in the U.S. Laser hair removal treatments brought in exactly 1,452,880 treatments performed, a 15% increase from the year before. It's clear that laser hair removal, on top of other cosmetic treatments, is rising in popularity.
Laser hair removal technician training has become a career of interest for those who want a change in their life. Unlike a typical office environment, laser technicians get the opportunity to work in a medical esthetic setting, build relationships with their clients, provide quality laser treatments, and receive the joy of helping someone gain confidence in their skin and appearance. It's a very rewarding industry with many benefits.
For those seeking a career change, pay is a large concern. Let's break laser technician pay up as an example. Let's say you open your own medical spa and decide to charge $150 for laser hair removal treatments. If you have 7 laser hair removal clients, that's $1,050 cash that you earned in just one day for those clients. And because laser hair removal isn't covered by insurance since it's a cosmetic treatment, you keep 100% of those earnings.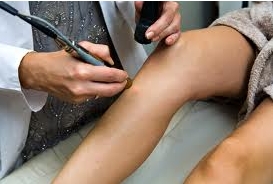 More and more people have decided to seek out laser hair removal technician training, but many don't know that there's a variety of other cosmetic laser treatments they can become trained in. Laser tattoo removal, laser wrinkle reduction, and laser acne treatments are just a few of the popular cosmetic laser treatments available on the market.
With National Laser Institute's comprehensive laser course, attendees will learn the ins and outs of the cosmetic laser industry, including hands-on training with the most advanced laser equipment. Attendees also have the opportunity to perform clinicals on scheduled clients in order to continue to improve their skill sets. The comprehensive laser course covers many of the sought-after cosmetic laser treatments on the market as well as a business seminar.
National Laser Institute is the leader in the medical esthetics industry and has earned an A+ rating at the BBB as well as a number of starred reviews. They train hundreds of students every month and even offer graduates access to a career services department to aid them in their job search.
To learn more about laser hair removal technician training or National Laser Institute, please call 480-290-7399.
Read more information on: