Life After Laser School: Where To Go From Here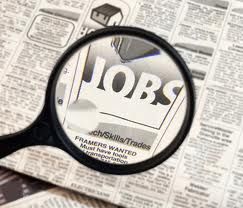 After graduating laser school and becoming a laser technician, the world holds many possible opportunities for you. But if you're new to the field or don't have any connections, it can be a little bit intimidating. To help aid you throughout your job search, we've put together three of the most helpful tips for navigating life after laser school.
1. The Big Clean Up.
Now that you've received your education, it's time to clean up and update your resume. Not only that, but be sure you have at least one professional looking interview outfit in order to make a great impression. It's been studied that the more prepared and better you feel about prepping for interviews, the better you tend to do.
2. Find Your Niche.
Don't resort to posting on your timeline with a vague post that reads: is anyone hiring?! Discover your niche market. Do you want to work in a doctor or dermatology clinic, or do you see yourself in a medical spa setting? Laser training offers you many options, so be sure and seek out places in your area that are the environment you want to be in.
3. Utilize National Laser Institute's Career Center.
As a laser school graduate, you're able to have access to National Laser Institute's Career Center. Our career centers allows graduates access information regarding resumes, interview questions, and where to find job openings in their area. We are committed to going above and beyond for our newly trained laser technicians, which means helping them out in any way we can.
Just because your medical esthetics training is over doesn't mean that you're on your own. National Laser Institute is dedicated to students beyond their initial education. In fact, National Laser Institute is the leader in the medical esthetics industry and has been recognized as a gold standard in education. We have received many great reviews as well as an A+ rating at the BBB.
To learn more about laser school or National Laser Institute, please call 800.982.6817.