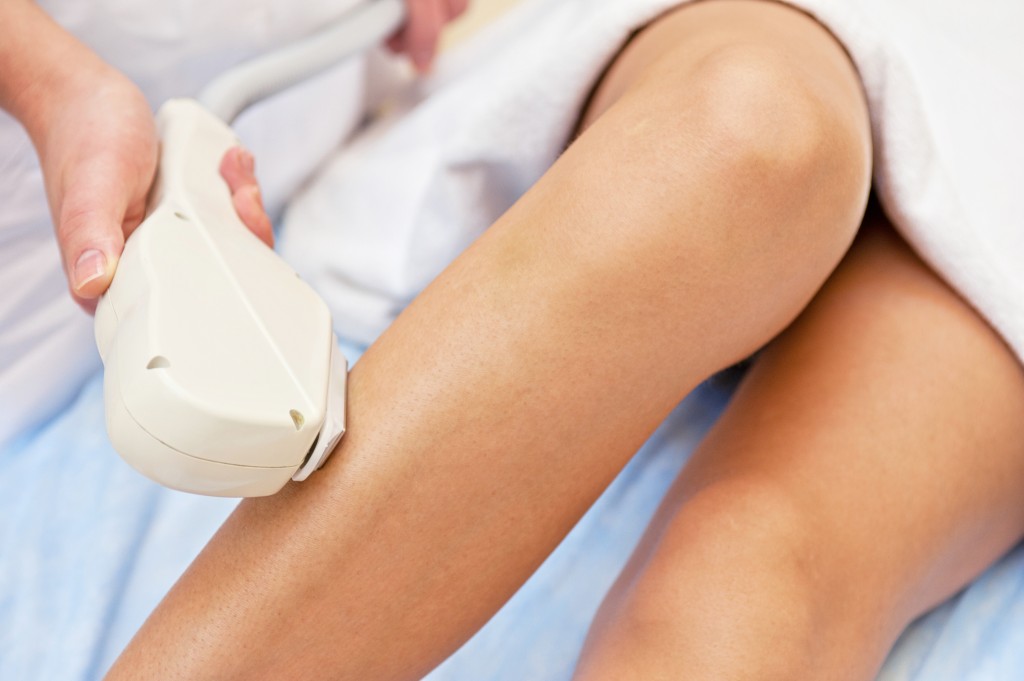 It's officially the holiday season, which means 2015 is right around the corner. If you're considering making some big changes for the new year and are passionate about the health and beauty field, then you're in luck. The medical aesthetics industry is a billion dollar industry. Because of continuing advancement of technology, cosmetic laser treatments have grown and progressed more than ever before. In fact, laser hair removal and photorejuvenation were two of the top nonsurgical cosmetic treatments performed last year, according to the ASAPS.
Laser technology has become a beauty staple in many people's routines. Laser hair removal offers long lasting results and may be preferred over waxing. IPL photofacial skin rejuvenation is capable of removing a variety of skin imperfections–age spots, sun damage, certain acne scars, etc. With these treatments averaging around $100, estheticians, laser technicians, and even cosmetologists are benefiting from the return.
You can begin a new career in the cosmetic laser industry in as little as two weeks with National Laser Institute, the leading laser school in the nation. National Laser Institute offers hands-on laser training for those seeking a new career and even those wanting to advance their career. With our two week comprehensive laser training course, attendees will be able to perform a variety of in-demand treatments like laser hair removal, IPL photofacial skin rejuvenation, radiofrequency skin tightening, cellulite reduction, laser tattoo removal, and many more.
This comprehensive laser training course is taught by leading experts and medical professionals in the field who have all had years of experience in this industry. We teach you safety protocols and processes, the understanding of skin and tissue interactions, cosmetic laser equipment and functionalities, hands-on training with clients, and much more.
When attendees complete our laser training course, we offer them access to our Graduate Services Department, which sends out between 200-500 job leads each month for career opportunities across the nation. We want to see you succeed, which is why we also offer you access to our online medical aesthetics library. This holds thousands of pages of resources from clinical studies, marketing materials, videos, and much more.
Start your 2015 by attending laser training with National Laser Institute. For more information about courses, simply fill out our form on the right or call 800.982.6817.