Practice Marketing: Run With Radio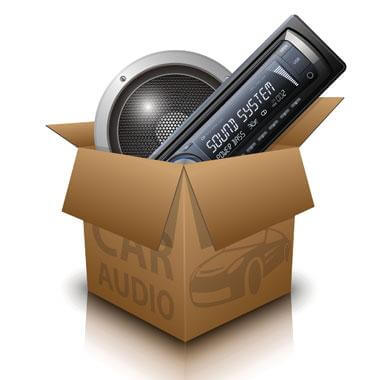 That's because radio pairs perfectly with whatever else we're doing, whether it's working, driving or just relaxing. With the flick of a dial, we have instant access to our favorite music, interesting interviews, sports and commentary. As a practice owner, you can have a lot of fun while building your business with radio advertising and marketing.
Types Of Radio Promotion
You can market your business through radio in two ways: paid advertising and interviews. Paid radio advertising has its pros and cons. On the positive side, it allows you to reach thousands of people in mere seconds. But it can be expensive, especially in areas with larger populations. Per Strategic Media—a company that specializes in TV and radio advertising—weekly rates can range anywhere from $200 in a small market to more than $5,000 in large markets.
It also requires patience. While radio advertising can help you build your brand locally over time and is good for creating an overall awareness of your products and services, people rarely pick up the phone the minute they hear an advertisement.
If your budget is too small to run paid ads and/or you're looking for faster results, interviews are an excellent marketing tool. Radio talk shows and morning shows are always looking for good content on health and beauty, and interviews give you instant credibility in the public's mind because you are presented as an expert.
The key to landing interviews is to pitch a unique angle. No one is interested in what you're doing if it's the same as every other cosmetic practice or medspa in the area. However, if you can present a unique angle, such as a special type of chemical peel combined with an IPL acne treatment, and a success story including a client who suffered for years because of breakouts and now looks fantastic and feels great about herself, you're much more likely to get an interview. Think about what makes you stand out in your industry and pitch that story or topic.
Getting Results
In the absence of visual images, there are a few essential components of successful radio advertising. One is consistent branding. In the aural world of radio, this means you want to maintain consistency with the announcer's voice, background music, the structure of the radio spot and any taglines or jingles.
I prefer when business owners voice their own commercials rather than using a stock announcer, but whichever you choose, your radio spots should always reflect you and your practice's unique attributes. If you love sharing success stories, be sure to include those. If you're really good at teaching people new things, then include an educational angle. If you and a colleague have a great rapport, both of you should be in the commercial or interview.
Your advertising representative should be able to provide demographics, such as gender, age, income and location of the station's audience during various times of day. Ask the station to provide you with those listener demographics so you can choose the best times to air your ads and reach your target audience.
In general, the most effective—and most expensive—times of day to run ads include the morning commute (6 a.m. to 10 a.m.) and the evening commute hours (3 p.m. to 7 p.m.).
In a guide to advertising for small business owners commissioned by the Small Business Administration, marketing consultant Edmond A. Bruneau of Creative Consultants notes that the number of radio listeners increases in the spring and summer, an important consideration when developing your annual marketing plan.
Radio advertising is typically bought in bundles, where your ad runs several times per day and/or week. Bruneau recommends a high-frequency, concentrated campaign with three spots in the morning and four spots in the evening Tuesday through Thursday vs. three spots each day.
Additional tips offered by Bruneau to increase the efficacy of your ads include:
Simplify your address by stating, "On the corner of Fifth and Pine," as opposed to "Located at 12345 Pine Ave."
Combine radio advertising with other advertising media. For example, tell listeners to "See our ad in the Town Crier."
Compare price differences between 60-second and 30-second spots. (60-second spots are often the better buy.)
While you should strive for consistency in the sound and feel of your ads, you also want to create variety to capture listeners' attention and appeal to a wide range of potential patients. Think about seasonal services and promotions as well as your full range of services and providers. Create a calendar of topics to guide your advertising efforts and interview pitches throughout the year.
Getting The Best Deal
As mentioned above, radio advertising rates vary significantly depending on the size and demographics of the listening audience, time of day and time of year. But remember, advertising rates are negotiable. The price you are quoted is not set in stone. Let the advertising representative know that you're just getting started in radio and offer a lower price. They may or may not accept it, but at least it's an opening point to reach a better deal.
You also can negotiate the amount of assistance the station will provide in creating your ads. Some businesses work with an outside firm to create their advertising, but radio stations can help you do this in-house. This may save you money, and most stations are happy to assist, as the quality of your ad reflects what they're putting out into the airwaves.
A third option is bartering, says Bruneau. Radio stations like to give away prizes to their listeners and are often willing to barter ad spots for free tickets, gift cards or services.
Whether you choose to run paid ads, pitch yourself as an interview subject or both, be sure to track your results. Ask prospective patients who call your practice how they heard about you to make sure your efforts are paying off.