Making a career change at any age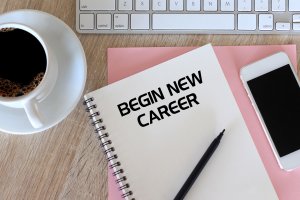 People go through career changes at different ages. Some people go through a career change in their twenties as they are trying to figure out who they are and what they want. Other people switch to a new career in their fifties or sixties. No matter what your situation or career background, the National Laser Institute has a course that is perfect for you! Our courses are hands-on, informative, and fast – no need to go back to school for four or five years. You can gain the skills to make a career change in a matter of two weeks or less! 
The world of medical aesthetics is incredibly versatile and here at the National Laser Institute, we offer a variety of courses ranging from a full CME comprehensive course to a laser cosmetics course. Whether you are a registered nurse that is looking to get into injections and fillers or you're a stay at home mom looking to get back into the workforce and want to work as a cosmetic laser technician – we have something for you! Here's a breakdown of some of our most popular courses and what you can expect post-graduation!
14 Day CME Course
Our fourteen day CME course is perfect for current medical professionals such as nurses or doctors. This two-week course gives you a comprehensive overview of everything that the medical aesthetics industry offers. You'll leave the course feeling confident in your ability to administer everything from Botox injections to laser cosmetic treatments. This is a great option if you are looking to transition fully into the medical aesthetics field and want to work at a medical spa or other places of employment focusing on administering medical aesthetic treatments. 
14 Days Of Cosmetic Laser & Injectables:
Day 1: CME Laser Didactic
Day 2 – Day 5: CME Laser Clinical Hands-On *
Day 6: Botox Training and Hands-On Clinical Practice
Day 7: Dermal Filler Training and Hands-On Clinical Practice
Day 8: Intro to Advanced Injectable Training and Hands-On Clinical Practice
Day 9: Advanced Injectable Hands-On Clinical Practice
Day 10: Platelet Rich Plasma Training and Hands-On Clinical Practice
Day 11: Advanced PRP Training and Hands-On Clinical Training
Day 12: Body / Vein Training and Hands-On Clinical Training
Day 13: Intro to PDO Threads Training and Hands-On Clinical Practice
Day 14: PDO Threads Hands-On Clinical Practice
2 Week Comprehensive Laser Course
If you're someone who doesn't come from a medical background, don't worry we have courses that are perfect for you as well! Anyone can perform cosmetic laser treatments after proper training and certification. Here at the National Laser Institute, we offer a two-week comprehensive laser course that covers everything you need to know to become a cosmetic laser technician. You'll learn topics such as:
Treating different skin conditions and types

Evaluating skin types using the Fitzpatrick scale

Skin physiology and tissue interactions

How to perform the consultation process

Laser settings and functionalities
During the two-week course, you will also learn Laser Safety Officer training. Over the span of the course you'll learn through hands-on training on how to perform the following procedures:
Laser hair removal

Intense Pulsed Light (IPL) photofacial

Laser spider vein reduction

Laser acne treatments

CoolSculpting body contouring

Cellulite reduction

Radiofrequency (RF) skin tightening

Laser wrinkle reduction

Laser skin tightening

Laser tattoo removal
Why Choose The National Laser Institute
When it comes to choosing to attend a course at the National Laser Institute you're making an investment in a course that is going to change your future in the medical aesthetic field, otherwise, why invest your time and money into taking a course? At the National Laser Institute, we make sure that your money and time is well worth it! You'll leave feeling confident in your ability to be a practicing professional in the medical aesthetic industry. 
About the National Laser Institute:
Classes lead by dermatologists, cosmetic surgeons, and leading industry physicians and medical aesthetics experts

Train on multiple, industry-leading technologies

Luxury, retail medical spa training center

Staffed with a specific team of 20 customer service/marketing agents whose mission is to provide over 2000 clients per month nationwide so that our attendees receive extensive hands-on training

Medical advisory board with over 100 years of combined experience

Business development/marketing seminars

Featured in the top national health and beauty publications

Industry pioneer for education in Laser, Botox, and Filler training
  Working in the Medical Aesthetics field you'll be able to work at places such as:
Dermatology offices

Skincare clinics

Laser care facilities

Medical spas

Laser Hair Removal clinics

Plastic surgeon offices

Physicians offices incorporating cosmetics rooms

Destination spas

Day spas
Why Work In The Medical Aesthetics industry?
The Medical Aesthetics industry is booming and will only continue to grow! With Millennials continuing to grow as customers in the medical aesthetics field with treatments such as Botox and anti-aging cosmetic laser treatments, this industry is only going to continue being in high demand! If you want to work with happy clients and have a schedule that fits your lifestyle in an industry that is constantly evolving then the Medical Aesthetics industry is definitely the career change that you need to make! Make this year the year that you start your dream career! 
Student Testimonials
"When you enter a new direction in life, you have certain expectations and hopes for the outcome. National Laser Institute was so well-staffed and carried balanced attitudes about their professions… which instilled a different passion in me than I could ever hope or expect. THANK YOU!" – Katelyn Wernsing
"As I told my husband, friends, and family, coming to National Laser Institute was the best choice I've made in my career life. The staff at NLI is the best, and I hope I am fortunate enough to work with a group that is just as amazing. They really are the heart and foundation of the school. The love for what they do shine thoroughly and their generosity is apparent every day!" – Krys Givens "I came to this school with a lot of anxiety but after the first day, I knew my education was in good hands! I went from feeling overwhelmed to feeling VERY overprepared for this industry. The teachers are absolutely amazing and I am blown away by the amount of knowledge they give us. Money well spent! Best decision I've ever made!" – Courtney Overbaugh
As the leading cosmetic laser training school in the country, the National Laser Institute has created a new cutting-edge online experience to enable you to continue on your journey towards your exciting new cosmetic laser career. During our
Hybrid* Online Comprehensive Laser Course
you will receive a combination of online classroom laser training and clinicals variety of instructors and live demonstrations with several hours on each modality. Modalities include Laser Hair Removal, Photofacial, Laser Skin Rejuvenation, Radiofrequency Skin Rejuvenation, Coolsculpting, Cellulite Reduction, Tattoo Removal, Radiofrequency Skin Tightening, and Microneedling. 
If you're interested in learning more about the different courses that we offer then give us a call at

855-637-4530

to speak with an academic advisor! 
Check out our podcast all about getting into the medical aesthetic industry! Listen on Apple Podcasts and subscribe!