Need A New Career Fast? | Quick Career Change Programs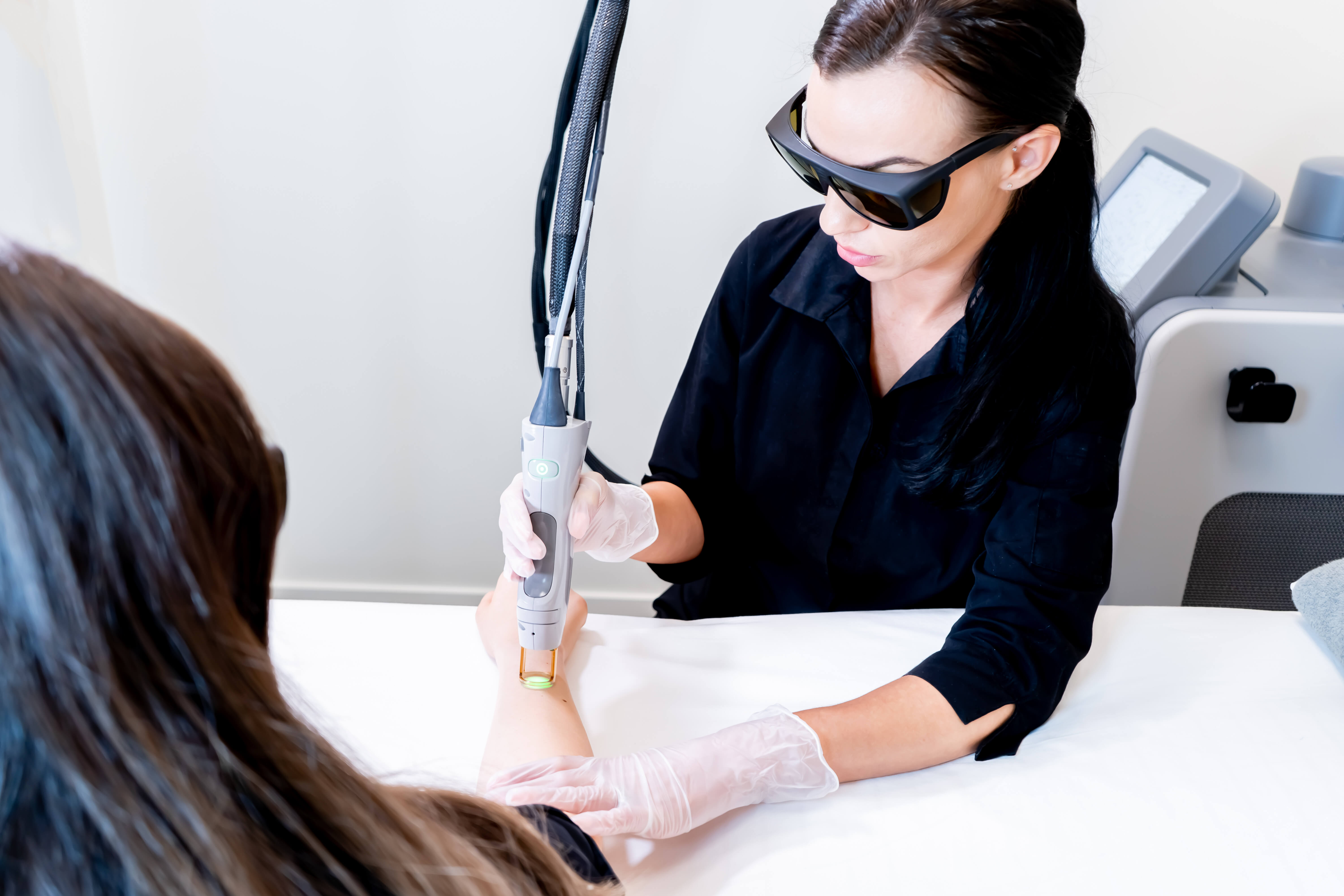 Are you looking to change your career fast? Maybe you don't have time to do a four-year degree program or go to a 2-year technical school. If you're looking for quick career change programs then you should definitely look into taking one of our courses here at the National Laser Institute. The medical aesthetics field is a booming industry and one that is only continuing to grow. You can get trained to become a cosmetic laser technician and be on the path to a completely new career. You may be thinking this is too good to be true, but we promise it isn't. We've had graduates go from being a stay at home mom or working in retail to becoming a laser technician and later getting into the corporate side of the beauty industry. There are endless opportunities in the medical aesthetics industry! If you're looking for quick career change programs, you've landed in the right place.
One of the scariest parts about getting into a new career field is making sure that there is a job demand in the field that you want to get into. When it comes to the medical aesthetic industry you don't have to worry about that! This industry is booming! The job growth for skincare specialists is expected to grow by 12% by 2024. This industry is only becoming more in-demand as baby boomers look to cosmetic laser treatments to preserve signs of youth and Millennials are obsessed with staying young.
The National Laser Institute Experience
Join us for our new online "hybrid*" course that you can attend from the comfort of your own home by simply using your phone or computer! During our Hybrid* Online Comprehensive Laser Course you will receive a combination of online classroom laser training and clinicals with a variety of instructors and live demonstrations with several hours on each modality. 
You'll walk away feeling confident in your ability to go into this industry and treat clients. Depending on what you are wanting to learn and how much time you have we also have programs that are shorter and more specialized such as our tattoo removal course. If you're interested in learning more about our quick career change program then keep reading!
Hybrid* Online Comprehensive Laser Course
During our Hybrid* Online Comprehensive Laser Course you'll focus on topics such as:
Treating different skin conditions and types
Evaluating skin types using the Fitzpatrick scale
Skin physiology and tissue interactions
How to perform the consultation process
Laser settings and functionalities
You'll walk away from the program knowing how to do the following treatments:
Laser hair removal
Intense Pulsed Light (IPL) photofacial
Laser spider vein reduction
Laser acne treatments
CoolSculpting body contouring
Cellulite reduction
Radiofrequency (RF) skin tightening
Laser wrinkle reduction
Laser skin tightening
Laser tattoo removal
Looking To Specialize In One Thing?
If you come to our program and find out that you prefer one treatment over all the others, don't worry! This is the perfect industry to specialize in one thing. You can specialize in just doing laser tattoo removal or laser hair removal and still make a good living and have a flexible schedule.
For example, you may sign up for the program and not expect to love laser tattoo removal. But you will hear from our experts about how being a laser tattoo removal technician is a very lucrative and flexible career. Laser tattoo removal treatment sessions are fast and easy so you can see more clients in a shorter span of time. Also, with clients needing more than one session, you'll have repeat clients for months.
Alternatively, if you are someone who prefers more variety in your work, then you may be looking to get into doing a variety of treatments when it comes to laser cosmetics.  We have a course that will work with your goals when it comes to quick career change programs.  If you're serious about getting into a new career then now is truly the best time to get into the booming medical aesthetic industry as a cosmetic laser technician!
If you are interested in getting into the booming med spa industry and feel as though you've finally found the perfect quick career change program, then check out our courses and give us a call at 855-637-4530 for more information!
Check out our podcast all about getting into the medical aesthetic industry! Listen on Apple Podcasts and subscribe!