Melt fat as a medical aesthetician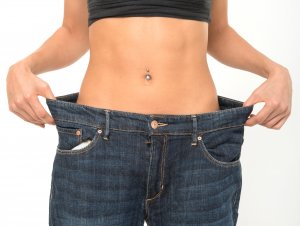 Think there is only one way to melt fat on people? Think again! You don't have to be a personal trainer or a nutritionist to help people lose stubborn fat on their bodies. You can melt fat as a medical aesthetician using the latest body contouring treatments on the market. These treatments target fat by either cooling or heating fat and ultimately dissolving it. The results of these treatments are outstanding! Patients see long-lasting, lifetime results as the fat never returns to the original problem area. Rather than having to go to the gym or take on a new diet that may or may not lead to fat reduction in their problem areas, people can now come in and get noninvasive body contouring procedures done to look and feel better about themselves. We all want to make other people feel good and by using these procedures you'll know how to melt fat as a medical aesthetician.  
Let's Talk About Fat
According to government data from 2018, there are 100 million overweight Americans today. Forty-one percent of women and thirty-seven percent of men in the United States are overweight. More people than ever are struggling with their weight. It isn't surprising when you think about the fact that we are living busier lives than ever before and people are eating out more than ever before. Other reasons that people are overweight are due to eating bigger portions, having poor diets, and not getting enough exercise. Many people spend the majority of their day sitting at their desks and spend little to no time exercising every week. Being overweight can also lead to depression and low self-esteem. Here are more of the side effects of being overweight:  
type-2 diabetes

heart disease

high blood pressure

high blood cholesterol levels

gall bladder disease

Some cancers

arthritis

sleeping problems

sexual health problems.
 Ways Clients Can Improve Their Weight:
Have a good variety of healthy foods from the five food groups each day

aim for two serves of fruit and five serves of vegetables each day

only occasionally eat sugary, fatty and salty foods, and then only in small amounts

drink fresh, clean tap water instead of sugary drinks

make time for regular healthy meals, including having breakfast every day

avoid eating too quickly and stop eating when just comfortably full

avoid crash diets

make the healthy changes to your shopping, cooking, and eating habits permanent ones

start sitting less and moving more

try these great tips to help you get active and stay active.
Many people who are overweight are unhappy with the way they look, but feel helpless in their ability to change their situation. What if you could be the person to help them? You could melt fat as a medical aesthetician and change the way that people feel about their bodies and their life in general. 
The Treatments  
Coolsculpting
Coolsculpting is a fat-freezing procedure that is noninvasive and nonsurgical. The treatment uses controlled cooling of fatty areas in order to eliminate stubborn fat that can't be gotten rid of through diet and exercise. Once the fat is frozen during the procedure, it is then gradually eliminated through the body's natural elimination process. The fat is eliminated from the body for good and will not return to that area ever again. That is what makes this treatment so ideal. 
The Procedure
The first step for a client getting Coolsculpting done is to come in for a complimentary consultation. During their consultation with you, you'll go over what area they are looking to target and how many treatments they may need.  Both procedures are noninvasive and require little to no downtime. Coolsculpting however, can lead to a few side effects following your treatment such as:
redness

swelling

Tenderness

All of these side effects will subside over time relatively soon following the appointment.
  Benefits Of Coolsculpting:
The treatment is noninvasive unlike other procedures such as liposuction.

The procedure is relatively quick and simple.

You can treat areas all over your body.

The results are long-lasting so you never have to worry about the fat coming back.
  Coolsculpting Treatment Areas:
upper and lower abdomen

inner and outer thighs

flanks (or love handles)

arms

chin area (or double chin)

bra and back fat

underneath the buttocks (or banana roll)
No matter where your client is looking to get rid of stubborn fat, Coolsculpting is most likely the best option for them. It is a great way to melt fat as a medical aesthetician. 
Velashape
Velashape is a body contouring treatment that uses intense infrared rays to target fat below the skin. It is not a replacement for weight loss but it does contour the body and eliminate mass, giving your body a thinner appearance. The treatment also targets cellulite. So as your body is being contoured the skin is also being worked on below the surface resulting in smooth and well-toned skin. Velashape takes four to six treatments on average for the best results. All treatments are spaced one week apart for cellulite reduction and four to six weeks apart for body tightening.
Velashape Can Be Done On The Following Parts Of The Body:
Arms
Thighs
Buttocks
Flank
Abdomen
Kybella
An area that many people struggle with when it comes to fat is the chin. This can often be very frustrating as many people have no clue how to get rid of this unwanted fat. Nobody goes to the gym to workout their chin after all! That's what makes the Kybella treatment so amazing! Finally, a solution for all the people out there struggling with excess chin fat. Kybella is identical to deoxycholic acid, which is a naturally occurring substance in the body that supports fat absorption. When Kybella is injected into the client their fat cells are permanently destroyed and are then naturally absorbed into the body. The fat is then processed out through the person's kidneys and lymphatic system. About two to four treatments of Kybella are needed for the best results. Treatments can be spaced apart about six to eight weeks from one another. Following the treatment clients may experience swelling and tenderness at the injected area. Bruising, slight stinging, and numbness may also occur. 
Program
If you're interested in being able to perform body contouring procedures as a medical aesthetician then consider our Hybrid* Online Comprehensive Laser Course. Over the course of the program, you will learn through hands-on and in-classroom training, how to perform such treatments as Coolsculpting and Kybella, among others. 
Join us for our new online "hybrid*" course that you can attend from the comfort of your own home by simply using your phone or computer! During our Hybrid* Online Comprehensive Laser Course you will receive a combination of online classroom laser training and clinicals with a variety of instructors and live demonstrations with several hours on each modality. Modalities include Laser Hair Removal, Photofacial, Laser Skin Rejuvenation, Radiofrequency Skin Rejuvenation, Coolsculpting, Cellulite Reduction, Tattoo Removal, Radiofrequency Skin Tightening, and Microneedling. 
Would you love to get into this industry and melt fat as a medical aesthetician? If you are interested in getting the education you need to perform such treatments as coolsculpting or Kybella, fill out the form on the right or give us a call at 855-637-4530 to speak with an Admissions Advisor.
Check out our podcast all about getting into the medical aesthetic industry! Listen on Apple Podcasts and subscribe!