Injection Training in Arizona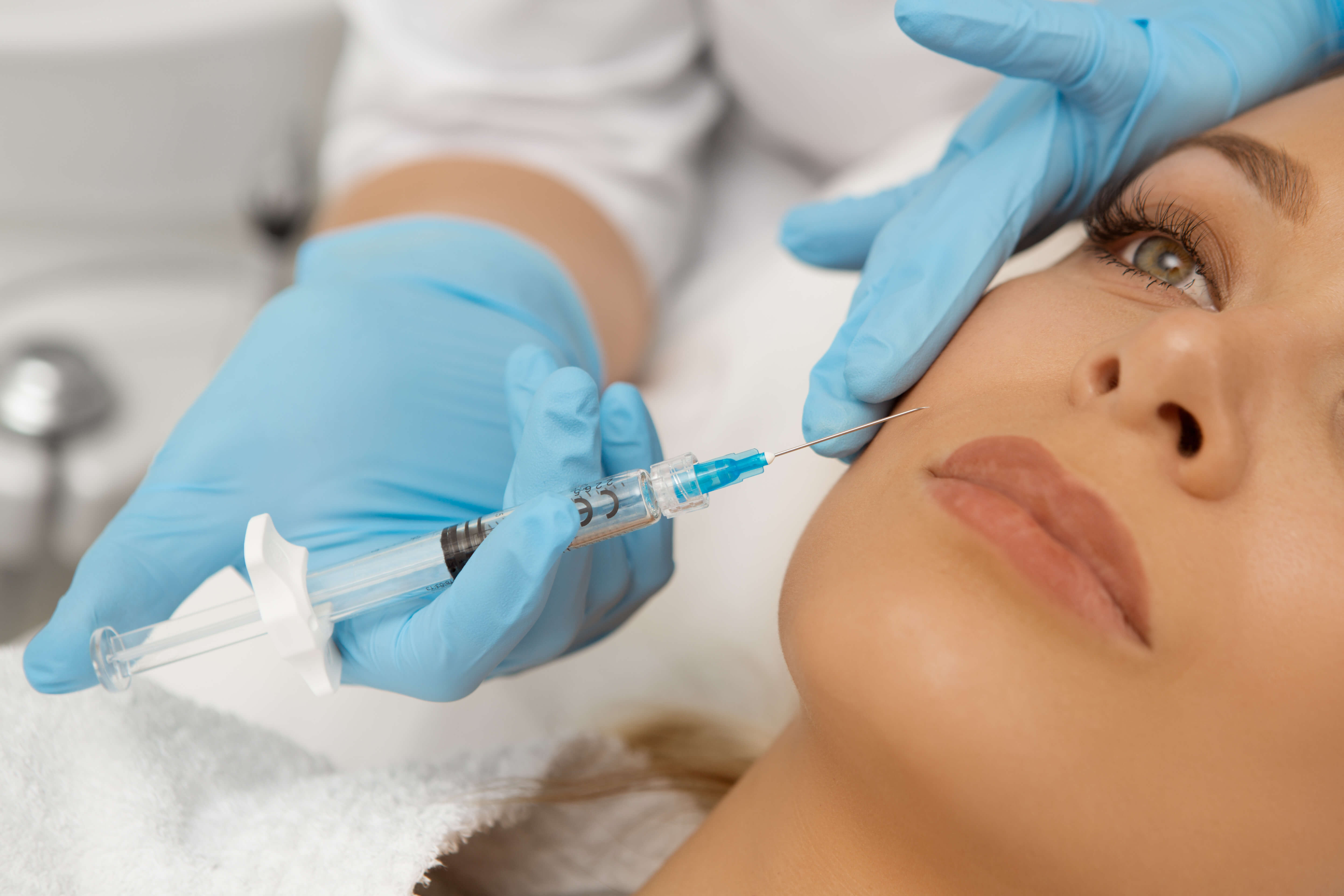 Are you interested in the booming industry of Botox and filler injections? Botox and fillers are becoming as common as getting your nails done or having a haircut. Now more than ever Millennials are getting Botox and fillers. Baby boomers are looking to reverse signs of aging. The demand for injections is only growing. If you are looking at getting into the medical aesthetics industry, then injection training in Arizona at the National Laser Institute is the perfect thing for you!
What Is Botox?
Botox is a drug that weakens the muscles in the face. How does it help to reduce the appearance of lines and wrinkles? Botox blocks signals from the nerves to the muscles. The muscle that has been injected with Botox is then unable to contract. This leads to wrinkles and lines that are relaxed and softened. It is essentially temporarily paralyzing the facial muscles that are the cause of wrinkles. Clients receive treatment every 3 months to avoid wrinkles.
Botox Relaxes Wrinkles In The Following Places:
Upper Face:
Brows
A brow lift with Botox can give a client who looks tired or has hooded drooping lids look refreshed. The art of Botox is subtle – at National Laser Institute we train for natural results that will keep your clients coming back for years to come.
Forehead Lines
This is one of the most common reasons to get Botox done. Everyone has forehead lines and overtime those lines can deepen. Botox can cause those muscles to stop contracting and lead to a smooth, wrinkle-free forehead, taking years off of your clients appearance.
Bunny Lines
Bunny lines are the fine wrinkles that your clients get around their nose when they smile or laugh deeply. This is an easy area to fix with a little Botox and leads to a smoother look when they laugh or smile.
Frown Lines
Frown lines are the area between the eyebrows on the forehead. This is an area that can make your clients look angry and distressed. Using Botox in this area will give the appearance of someone who is more relaxed and approachable.
Lower Face:
Upper and Lower Lips
For lips that appear to be paper-thin or could look a bit fuller all around, Botox injections can relax the area around the lip to give your clients the look of fuller lips that they've always wanted.
Masseter (Jaw Muscle)
Botox for the jaw is perfect for clients looking to thin out the face. When injected into the jaw Botox can thin out the face and lead to a more heart-shaped face.
Chin
Dimpling in the chin can make your client look older or worried. With injections, the chin can return to its smooth appearance for a more youthful look.
DAO (Corners of the mouth)
If the corners of the mouth have gotten saggy it can look like your client is frowning. Botox injections are the perfect fix. Botox can lift the sagging sides of the mouth and lead to a more youthful, refreshed, and happy appearance.
Jawline/Neck
Injections can be used in the jaw to give the face an overall look of a more "v" shape. If your client has struggled to achieve the face shape that they want this is the best way to get fast results that will last for 3 months.
Gummy Smile
When your client smiles do their gums show? Many people feel self-conscious about their smile in general, whether it's the way their teeth look or their gums showing. This treatment causes the lip muscle to relax creating a gum-free smile!
Eyes:
Crows feet
Crows feet are a common issue that many people face as they age. If your clients want to get rid of wrinkles at the corner of their eyes, Botox will relax the lines.
Under-eye
If your clients are looking to reduce the look of wrinkles under their eyes, Botox will give them a more youthful and energetic appearance.
Who Can Administer Injections?
In order to administer injections,  one must be a physician, nurse, physician's assistant or another qualified health professional. This is a great way to get into the medical aesthetic field and get out of working in a position in the medical industry that isn't fulfilling you.
By the end of our Botox and Filler course, you will be able to:
Identify who is a candidate for Botox and facial fillers
Understand the aesthetic consultation process
Explain why lines and folds occur and how to treat them using various cosmetic injections
Explain the indications and contraindications of dermal fillers and Botox injections
Demonstrate proper cosmetic injection technique for various anti-aging services
Explain the anatomy and musculature of the face
Understand the different types of cosmetic fillers (Juvederm, Restylane, etc.)
Identify the risks and benefits of various anti-aging services
Explain the risks, benefits, and pre- and post-care protocols
Our Botox & Filler Course
If you're looking to get injection training in Arizona, then our Botox and filler courses are for you. You'll get specialized instruction from our expert instructors that will guide you as you learn how to administer injection treatments. Our NEW cutting-edge hybrid* online experience will enable you to continue on your journey towards learning injections and more.  During our CME Hybrid* Online Cosmetic Injections Course you will receive a combination of online classroom and clinicals, including demonstrations on Botox, Dermal Fillers, Off Label Botox & Filler Injections, PRP, Sclerotherapy, Kybella & PDO Threads. 
If you are interested in getting injection training, then check out our courses and give us a call at 855-637-4530  for more information!
Check out our podcast all about getting into the medical aesthetic industry! Listen on Apple Podcasts and subscribe!