How Much Do Medical Directors Make?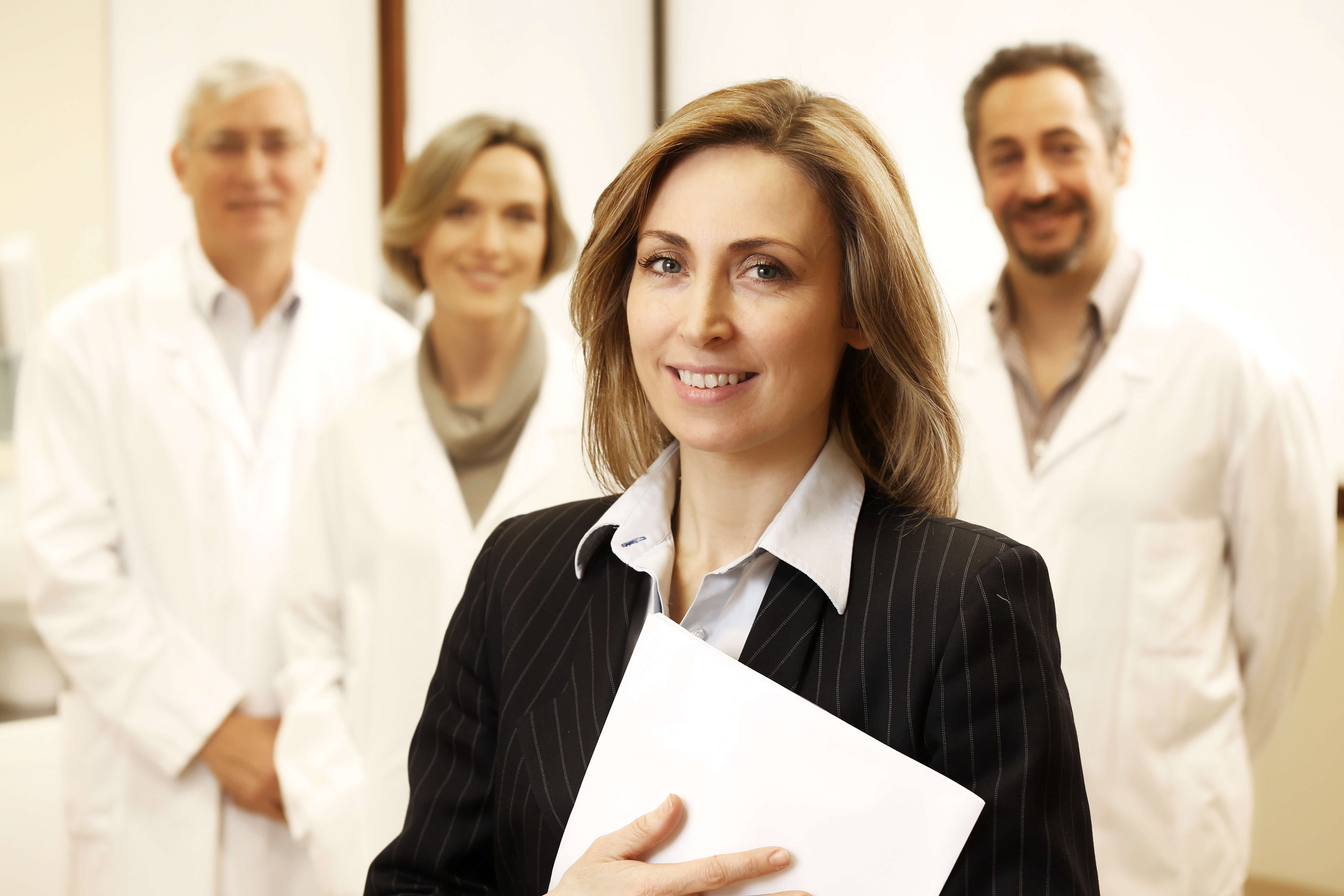 Admit it, you want to know: How much do medical directors in the field of medical aesthetics make per year?
Let's be honest, we are all curious about how much money medical directors actually make. Undoubtedly, there exists a whole new world of opportunities for physicians in the field of medical aesthetics. Likewise, there are ample spots to fill within the burgeoning industry. In this ever-evolving business of innovation and brilliance there is real money to be made by forward thinking physicians who desire a comfortable financial future built by a lucrative practice. Consequently, at National Laser Institute we can help provide the training needed to become an authorized Medical Director. 
Learn how much time and training is involved in becoming a medical director and the benefits of pursuing such prestige in your career.  
For starters, what is a medical director and why would I want to be one?
First and foremost , in a medical aesthetic setting, a medical director wears many different hats. As is the case of any person serving in such a facet, the medical director of a medical spa oversees all aspects and operations of the facility. As a rule a medical director supervises general processes and procedures and monitors safety. Besides the traditional duties of a general medical director, physicians that serve in a medical spa setting may have additional responsibilities and obligations to the facility. On the whole, medical directors are in tune with their duties  and can easily manage the assigned tasks.
Why would you choose to become a medical director in a medical aesthetic setting, you ask? Well, the answer is in the numbers, the comfort of flexible hours, and the soothing temptation of financial health. Additionally, the answer can be found in the refreshing feel of an entirely new branch of your career. Not only that, medical directors in medical aesthetic settings have the satisfaction of knowing that they are helping their clientele in a truly fulfilling way. Because the work is fulfilling it makes it all the more worth the required time and energy.
A flourishing market is good business!
Without a doubt, the medical aesthetic industry is flourishing as are its practitioners. According to a recent article by Practical Dermatology the annual revenue for the industry as a whole was estimated to approach or surpass $10 billion in 2019. The staggering number is a shocking upsurge of more than 919 percent from 2010. In the same time period, the number of medical spas in the United States more than quadrupled. As a result, the numbers continue to skyrocket, thusly making the industry incredibly fortuitous and an ideal forte for physicians looking for innovative opportunities. 
Today, the medical aesthetics industry generates more than 16 billion annually. Come on in, sit down, and take a slice of the pie. 
Quite naturally, the answer to the aforementioned question varies for different reasons. According to Payscale the average pay for medical spa directors is $66,000 annually. The annual pay on the lower end is $48,000 yearly. Medical spa directors earning the topmost money garner as much as $90,000 per year from their booming business.  
Undoubtedly, there is no shortage of job availability in the field either. Hundreds of positions boasting healthy salaries line the internet as per a recent search of Indeed. Furthermore, in a field with so many vacancies, the money and opportunities are ripe fruit ready for picking. Medical spas need authorized medical directors and will often pay a handsome price to recruit them. 
Both location of the medical spa and experience of the practitioner ultimately factor into the sum that the medical director receives. Medical Spa Directors with the greatest years of experience and wealth of information to bring to the table, tend to reap the highest pay in the industry. 
Positions for medical spa directors may be found far and wide. As a medical director in the aesthetics industry, practitioners can work in medical spas, fitness centers, day spas and salons, specialty boutiques, and medical facilities. 
Qualifications for becoming a medical director:
Only health care practitioners with medical degrees focused in occupational health, family medicine or emergency care may become medical directors. Generally, employers prefer to hire medical directors with several years of medical practice experience in addition to medical management experience. Additionally, physicians with experience within the realm of medical aesthetics is always considered a bonus. 
How much time and training are involved?
We have all the answers regarding how long it will take and how much training is required to become a Medical Spa Director. As a result of the high demand for medical directors, National Laser Institute offers a convenient, comprehensive course that lasts just three days. Upon leaving the brief course, students fully understand the ins and outs of the medical aesthetics industry. Moreover, enrollees exit the program fully equipped for their future role as Medical Spa Director. 
Just a trio of days stand between you and your future career! 
Three Day Detailed Breakdown of National Laser Institute's Medical Director Course:
Day 1: Medical Director Overview
8:30 am – 10:00 am Intro to all aesthetic procedures & Safety/common adverse effects.
10:00 am – 12:00 pm OSHA/Clean Field Overview: Bloodborne pathogens and health department safety and compliance.
12:00 pm – 1:00 pm Skin conditions/Safety precautions.
1:00 pm – 2:00 pm Lunch Break
2:00 pm – 4:00 pm Medical Director Overview: Logistics and compliance for all boards, protocols and setup, contracts and insurance.
4:00 pm – 5:30 pm Business Development: Setting up an aesthetics practice, choosing the right procedures for your practice, & tips and tricks to grow your practice.
Day 2: Intro To Cosmetic Laser & Anti-Aging Technologies
8:30 am – 11:00 am Laser consultations & Contraindications, Laser Light and Tissue Interaction, Benign pigmented and vascular lesions.
11:00 am – 12:00 pm Importance of skin typing.
12:00pm – 1:00pm Lunch Break
1:00 pm – 3:00 pm Reviewing consent forms and post-care for each treatment.
3:00pm – 5:00pm Tour of the medical spa & live demonstrations.
Day 3: CME Laser Didactic – A Deeper Understanding
8:30 am – 1:00 pm Hair and Skin Anatomy/Fitzpatrick Scale, & Laser BioPhysics
1:00pm – 2:00pm Lunch Break
2:00pm – 6:00pm Intense Pulsed Light & Laser Safety/Classification
Why should I choose National Laser Institute's Medical Director Course?
Our institute and program are unique in so many ways. We proudly offer the gold standard of education in the cosmetic laser and medical aesthetics industry. As a prestigious institution, we are pioneers and innovators in our own right and want nothing more to boost your future and career.
Altogether, you will get more knowledge, professionalism, and information out of our course than any other. Led by nurses, doctors, skin care specialists and experts in the field of medical aesthetics, the classes are small in size to allow for individualized training and maximal support. 
Additionally, we offer CE/CME credits for physicians, nurses and other medical professionals.
The time is now! Join us to step into the next exciting phase of your career!
For additional details on our medical director course, please give us a call at 1-480-290-7399 or fill out our form on the right.
During our CME Hybrid* Online Cosmetic Injections Course you will receive online classroom and demonstrations on:
– Botox
– Dermal fillers
– Off label Botox and fillers
– PRP
– Sclerotherapy
– Kybella
– PDO threads
Then choose one of our nationwide locations to attend your clinicals for hands-on learning!