Train for Halo treatment in Scottsdale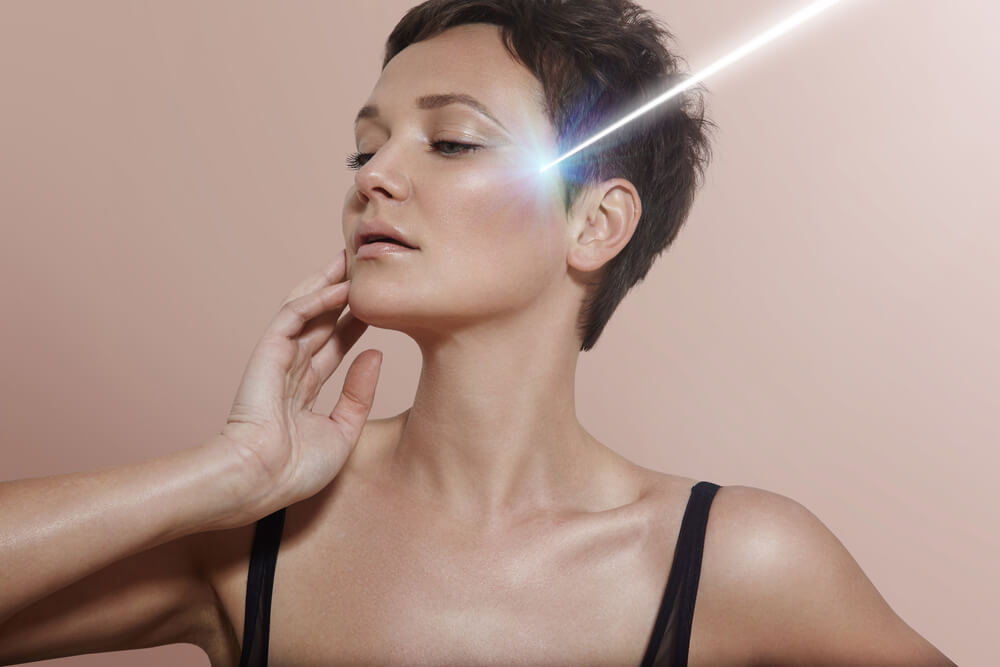 Are you an esthetician looking to expand your knowledge in the skincare world? At the National Laser Institute, we offer comprehensive programs that cover a variety of treatments that are in demand in the medical aesthetic world when it comes to cosmetic lasers. Now you can give your clients treatments that work underneath the skin to penetrate issues such as wrinkles and hyperpigmentation where they start. At the National Laser Institute, we offer training for the Train for Halo treatment in Scottsdale.
What background do you need to get training for the Halo treatment in Scottsdale?
You may be thinking that you need to have a medical background in order to perform laser treatments but that is just simply not the case. Apart from states such as California, Georgia, New Jersey, Ohio, and Florida, you do not need to have any medical background or even be an aesthetician in order to get training in cosmetic laser procedures. As an aesthetician, it is an added benefit that you'll already know a lot about the skin and how to treat clients, but anyone can come to the National Laser Institute and learn how to do the Halo treatment in Scottsdale. You can be a stay at home mom or someone who works in retail, it doesn't matter! As long as you are at least eighteen years of age and have a high school diploma or GED then you too can become a cosmetic laser technician!
What treatments can you perform as a laser technician?
If you are already a laser technician you may be wondering what types of treatments you will be able to add to your list of how you treat your clients. If you are someone who is a complete career changer you also may be wondering what treatments you will learn when you take a course at the National Laser Institute. Apart from learning to perform a Halo treatment in Scottsdale when you take our comprehensive course, you'll learn a variety of the most in-demand treatments in the world of cosmetic lasers. Here are some of the treatments:
Photofacials

Skin Tightening

Skin Rejuvenation

Laser Tattoo Removal

Skin Resurfacing

Laser Hair Removal

Body Contouring

Cellulite Reduction
All these treatments are a great way to bring in more clients as an aesthetician while increasing your skills and making you more competitive in the job market. If you are someone who is looking to make a career change this is a booming industry that is only continuing to grow!
What is Halo treatment?
A Halo treatment is a fractional laser that is the best of both worlds when it comes to laser treatments for the skin. It is both an ablative and a non-ablative laser that provides ablative results with non-ablative downtime. The treatment targets the following skin issues:
Wrinkles

Enlarged skin pores

Hyperpigmentation from sun damage

Uneven skin tone

Age spots

Acne scars

Skin blemish and freckles

Melasma
Where can you work as a laser technician?
Once you have gone through our comprehensive program and learned a range of treatments such as the Halo treatment in Scottsdale at our school you'll graduate with many opportunities when it comes to where you want to work and what you want to do! You can work at a variety of places including:
Tattoo Shops
If you ended up loving one specific treatment when it comes to lasers you can always specialize! Many people end up really enjoying laser tattoo removal and specialize in that one treatment. If that is you, then getting a job at a tattoo shop would be the perfect option for you.
Physicians' offices
A decade ago, cosmetic treatments were primarily performed by plastic surgeons and dermatologists with several years of training. Now, primary care physicians, obstetricians, and OB/GYNs are adding different aesthetic services to their practices because they are cash-based, and there are no insurance hassles.
Medical spas
Cosmetic lasers compliment non-laser treatments like Botox and dermal fillers. With recent advances in technology, medical spas are expanding their offerings to include aesthetically- and medically-based services.
And more…
Day spas and beauty salons
While day spas typically focus on relaxation and rejuvenation, they have recognized the need to add these services to deliver more dramatic results. Some businesses have brought in a physician or nurse to provide cosmetic procedures to their clients who might already get laser hair reduction and Botox elsewhere.
Niche boutiques
Small businesses focusing on only one type of treatment can decrease overhead costs while providing excellent service. Niche boutiques have become popular for procedures like laser hair and tattoo removal. While these cosmetic treatments typically require multiple sessions to be effective, this can turn new clients into repeat customers.
Fitness centers
Recently, some national fitness chains have begun offering cosmetic laser treatments as part of their in-house spa amenities. Fitness centers are capitalizing on their current member base and expanding to non-members to provide a one-stop-shop.
Want to get started?
If this is a career that you feel you are interested in then now is the time to take the leap! Don't wait any longer to make a career change and get started in this exciting field! We have plenty of admissions representatives who would love to assist you with any questions you may have about our comprehensive laser cosmetics program. Get in touch with us today!
During our Online Comprehensive Laser Course you will receive online classroom laser training with a variety of instructors and live demonstrations with several hours on each modality. Then choose one of our nationwide locations to attend your clinicals for hands-on learning!
Modalities include Laser Hair Removal, Photofacial, Laser Skin Rejuvenation, Radiofrequency Skin Rejuvenation, Coolsculpting, Cellulite Reduction, Tattoo Removal, Radiofrequency Skin Tightening, and Microneedling.
If you're ready to get started in the medical aesthetic industry then give us a call at 855-637-4530 to talk with one of our admission representatives. They'll answer all your questions and guide you through the whole process.