Laser Hair Removal Training Scottsdale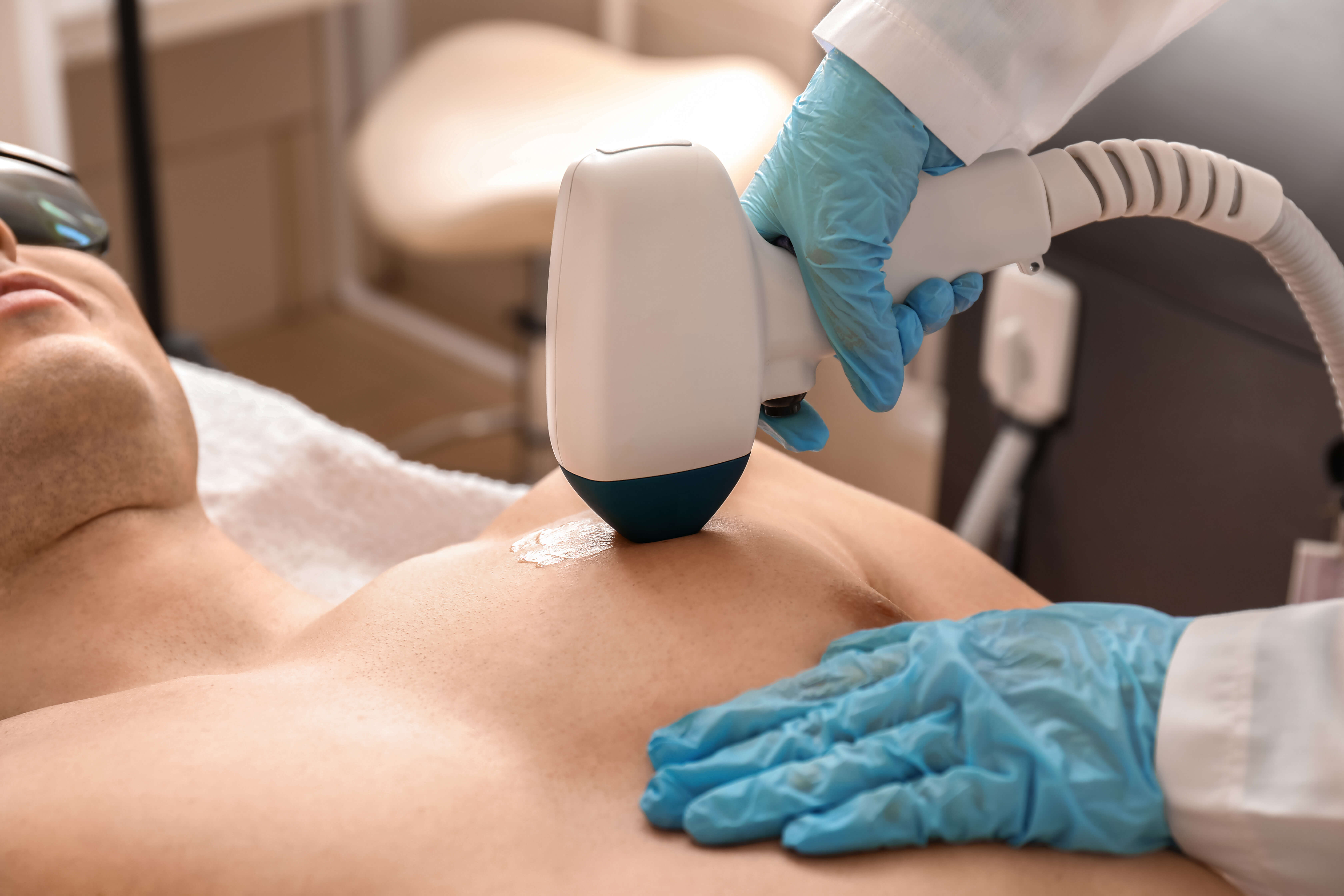 Laser hair removal training Scottsdale has saved many a person from some truly unsightly hair problems. Refer to them as hairy situations, if you will.
It might not be the kindest thing to mention, but we've all seen people that could benefit from such services. In the grocery store or at the DMV, they can be spotted. People wearing four-inch-long whiskers where you know they didn't intend to grow them. Maybe you've experienced your own unpleasant growth and know how uncomfortable and self-conscious it makes you.
If you are especially in tune with such sightings, if you can commiserate or wish there was something you could do to help the population of whisker-growers, you're in luck. In fact, laser hair removal training Scottsdale might actually be your match made in heaven.
Scottsdale is perfect for a job as a cosmetic laser technician!
Scottsdale is known for a lot of things. It goes without saying that the posh spas, expensive restaurants, art galleries and general country club living are all local hallmarks to the city in the eastern part of Maricopa County.
With the spa scene so alive in Scottsdale, it's the place to be for professionals working in medical aesthetics. Laser technicians are in demand in the area. They can easily find positions amongst the many online listings at the countless day spas, medical spas, fitness centers, niche boutiques, and physicians' offices.
Scottsdale laser technicians are in high demand—especially the well-trained ones.
To stand out amongst the others, the spas in the area vie for the top position and highest reviews. Word of mouth is everything and quite naturally each spa wants the best reputation in the area. As a result, the professionalism and ability of staff members can make or break a business.
Be the best cosmetic laser technician by going to the best school:
If you want to be listed amongst the cream of the crop of Scottsdale's laser technicians, you must enroll in a school that can train you accordingly. You also want to graduate from an institution that holds the same reputation that you seek: one of sheer excellence.
National Laser Institute can promise to give you the best laser hair removal training Scottsdale has to offer. Our world-renowned school is famous for both its leadership and innovation in the field of medical aesthetics. In the same that you want to be a remarkable laser technician, we strive to be extraordinary too.
NLI was one of the forerunners in the field. We believed in the potential of cosmetic lasers before most of our peers. In fact, we offer training on the most advanced technology available. We are happy to boast that we were the first school in the nation to offer courses on Fractional Wrinkle Reduction, Radiofrequency Skin Tightening, Stretch Mark Removal, and Ultrasound Fat Reduction.
Laser Hair Removal Training Scottsdale: The Details
National Laser Institute can help you get the laser hair removal training that you need to start your career. You'll be happy to know that the corporate headquarters for National Laser Institute School of Medical Aesthetics is in Scottsdale. Students from near and far enjoy our local campus, our luxurious med spa and all of their highlights.
In our Hybrid* Online Comprehensive Laser Course you will learn a plethora of information about cosmetic lasers, how to operate them safely and all of their modes and functions. In a course lasting two weeks or less, you will gain a wealth of information on the industry. You'll also learn how to become the best cosmetic laser technician you can be.
Moreover, our coursework is available online and may be taken from the comfort of your own home. Didactic work taught by industry professionals is live and interactive. You will remain engaged with our live demonstrations and content-rich material. After you complete the classroom work, you will join us at our med spa of your choice for hands-on clinical work. Under the supervision of a seasoned laser technician, you will apply the skills that you learned in class on actual clients.
You have to admit that that sounds pretty fun, right?
In our cosmetic laser course, you will learn modalities including laser tattoo removal, laser hair removal, Photofacial, Microneedling, cellulite reduction, Radiofrequency skin tightening and rejuvenation, and much, much more.
Contact us today!
You can't start laser hair removal training Scottsdale until you enroll. As long as you are 18 years or older with a high school diploma or equivalent, you are welcome to take our course! Please call us today at 1-480-290-7399. You can also live chat with one of our knowledgeable advisors.
During our Hybrid* Online Comprehensive Laser Course you will receive online classroom laser training with a variety of instructors and live demonstrations with several hours on each modality. Then choose one of our nationwide locations to attend your clinicals for hands-on learning!
Modalities include Laser Hair Removal, Photofacial, Laser Skin Rejuvenation, Radiofrequency Skin Rejuvenation, Coolsculpting, Cellulite Reduction, Tattoo Removal, Radiofrequency Skin Tightening, and Microneedling.