Laser Hair Removal Training Phoenix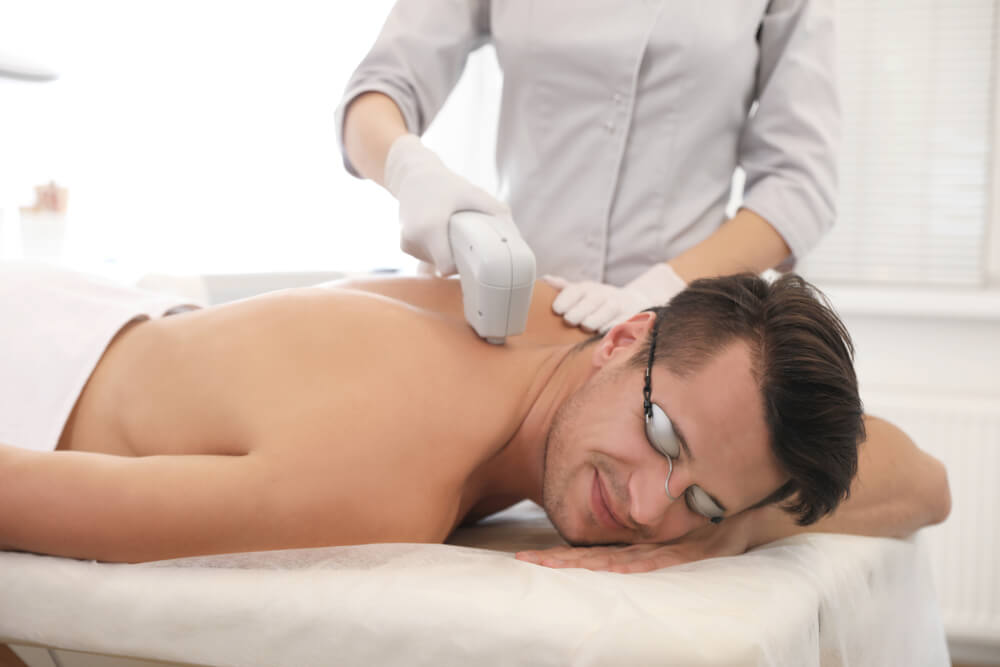 Laser hair removal training Phoenix could be just thing to deliver you from the monotony and annoyances of your current job.
Every single job under the moon has its fair share of bad days. At daycares your currency is crying babies and melted crayons. In the restaurant business you sling burgers and fries for many an ungrateful customer. Working in a salon means a lot of hair clean up. Department store work can be fun but working hours can be unreliable. And sure, the popcorn is a bonus at your movie theater job, but the butter is bad for your skin and the gum under the seats is far from a perk.
Why not look into something completely different from what you've been doing? Perhaps a complete shift in gears is exactly what you need to find a career you'll love!
With laser hair removal training Phoenix, you will have the education and training to make a change so drastic you won't even miss the diapers or sneak peek early showings.
Why Phoenix?
Phoenix is the perfect place to train and work in the field of cosmetic lasers. There are so many reasons why this is true.
For starters, there are a ton of open positions online for laser technicians in the area. Phoenix is known for its swanky resorts and full offerings of entertainment and extraordinary food. When people visit the Arizona metropolis, they do so with the expectation of being pampered and treated. Visitors and residents alike enjoy the sunshine and the outdoor offerings but also desire the indulgence of being well taken care of.
(That's where you, a new laser technician at an elite med spa or laser clinic, come in.)
Also, according to ZipRecruiter, as of Jun 1, 2020, the average annual pay for a cosmetic laser technician in Arizona is $36,433 a year. That is a lot more than you will make at most of the previously mentioned jobs! In addition to a decent living wage, when you complete laser hair removal training Phoenix, you will qualify for a host of positions that offer other fantastic benefits.
Many laser technicians in Arizona have their pick of positions and land prime jobs. Many of them even provide medical, health, vision and life insurances and ample paid time off.
Laser hair removal training Phoenix:
If you're looking for laser hair removal training Phoenix, reading this post is exactly what you should be doing. The next step is finding a program that fits your style of learning, your schedule and your expectations.
We know just the program! At National Laser Institute, we promise to meet your standards and criteria as the best provider for laser hair removal training Phoenix. We set the gold standard in the realm of cosmetic laser training and are proud of our deserved reputation.
Our Hybrid* Online Comprehensive Laser Course offers all of the skills and knowledge you need to be successful as a cosmetic laser technician. Moreover, you can complete the course from beginning to end in two weeks or less.
We make the transition to attending class as smooth as possible for our students. We understand that you are still working. Therefore, we make sure to make classwork and clinicals as convenient for you as possible. With that in mind, you can complete the first five days of your classwork online. After that you can join us in our med spa location of your choice to continue your learning. With close supervision, in the med spa you will enjoy hands-on experiences with real clients!
Contact us today!
We are so thrilled to help you enroll and can't wait for you to receive your laser technician certificate! Call us at 1-480-290-7399 for more information today!
During our Hybrid* Online Comprehensive Laser Course you will receive online classroom laser training with a variety of instructors and live demonstrations with several hours on each modality. Then choose one of our nationwide locations to attend your clinicals for hands-on learning!
Modalities include Laser Hair Removal, Photofacial, Laser Skin Rejuvenation, Radiofrequency Skin Rejuvenation, Coolsculpting, Cellulite Reduction, Tattoo Removal, Radiofrequency Skin Tightening, and Microneedling.