Maker Of Botox Is Sold To AbbVie In $63 Billion Deal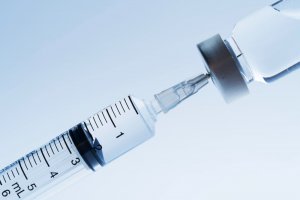 The drugmaker AbbVie, owner of the top-selling drug Humira, announced on Tuesday, June 25, it will buy Allergan for $63 billion, which makes this the second-biggest takeover in the pharmaceutical industry this year!
Allergan is the parent company of some of the most popular cosmetic injections and devices on the market, including Juvederm, CoolSculpting and Botox, the drug used to treat muscle spasms, migraines and skin wrinkles.
The maker of Botox has another reason to celebrate, too! Allergan's CoolTone, the cousin of CoolSculpting, also received FDA clearance for strengthening and toning the abdomen, buttocks and thighs.
Using magnetic muscle stimulation (MMS), CoolTone technology penetrates the underlying muscle layers and induces involuntary muscle contractions to strengthen muscle fibers, resulting in improved muscle conditioning.
What does this mean for you? As the medical aesthetics industry continues to grow and new technologies hit the marketplace, more businesses are looking to hire individuals who can perform these cosmetic treatments.
Benefits of Medical Aesthetics Training
Since treatments like Botox and CoolSculpting are considered cosmetic, medical aesthetics training is a must! With over 15 years of excellence, National Laser Institute offers medical aesthetics courses for those interested in jumpstarting an exciting career in this multi-billion-dollar marketplace. Whether you are looking to become a cosmetic laser technician or a cosmetic injector, medical aesthetics courses have several benefits:
More job opportunities. Businesses that offer anti-aging services like Botox and laser hair removal are always in search of new talent to add to their staff. In fact, the U.S. Bureau of Labor Statistics projects that approximately 6,600 jobs will be added to the medical aesthetics marketplace by 2024.
Confidence boost. Hands-on training in a medical spa environment allows you to put your new skills to the test, giving you a confidence boost, so you can provide your future clientele with awesome treatments – and feel like you have been doing it for years!
Expand your professional network. It is essential to surround yourself with like-minded people. Medical aesthetics training provides you with the opportunity to meet new people who share the same passion for helping others look and feel their best. These new connections are beneficial as you start your career in this exciting marketplace. Who knows, you may even decide to start your own business together!
Short training courses. Did you know you can complete a medical aesthetics course in as little as a weekend? If you are looking for a comprehensive learning experience, longer course options are available. These courses provide students with classroom education and hands-on training in a medical spa environment for the ultimate learning experience.
Medical Aesthetics Courses at National Laser Institute
Are you looking for a new and exciting career opportunity? How about a way to supercharge your earning potential? National Laser Institute offers medical aesthetics training for those looking to jumpstart a new career in the health and beauty marketplace!
Our Comprehensive Laser Course is the most popular among estheticians, cosmetologists and complete career changers. It combines classroom education and hands-on training for the ultimate learning experience and will prepare you for a career as a cosmetic laser technician. During this two-week course, you will learn how to perform treatments like laser hair removal, laser tattoo removal and body contouring (CoolSculpting)!
For the physicians, nurses and medical professionals, we offer comprehensive Botox training, which includes hands-on instruction with Botox, dermal fillers (Restylane, Restylane Lyft and Juvederm), PDO threads, platelet-rich plasma (PRP) and so much more. These courses are a wonderful opportunity for medical professionals who want to expand their practice by increasing their revenue stream. Many RNs take these courses to broaden their skill set, earn supplemental income or start a new full-time career as a cosmetic nurse.
Join us for our new online hybrid* course that you can attend from the comfort of your own home by simply using your phone or computer!  During our CME Hybrid* Online Cosmetic Injections Course you will receive online classroom and clinicals, including demonstrations on Botox, Dermal Fillers, Off Label Botox & Filler Injections, PRP, Sclerotherapy, Kybella & PDO Threads. 
For more information on National Laser Institute's medical aesthetics course options, fill out the form on the right or call 1-480-290-7399 to speak with an Admissions Advisor.