About our MD/RN Course's Unmatched Reputation!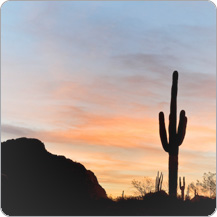 Nationally recognized as an industry leader, National Laser Institute's management team has over 100 years of combined experience and is comprised of physicians, nurses, certified laser experts, skin care specialists, and guest speakers from various industries. Our program provides top-level instruction from knowledgeable and engaging instructors on state-of-the art equipment. Our courses have earned respect from physicians, nurses, and other health professionals.
Our Mission
National Laser Institute provides Academic Excellence in Laser and Medical Aesthetics education. Our mission is for National Laser Institute students to acquire the confidence, skill set, and knowledge base necessary to deliver the highest quality, safest, and most effective services to their clients.
National Laser Institute's Corporate headquarters is located in Scottsdale, Arizona. The institute is the first training program in the state to meet the stringent regulatory requirements of the Arizona Radiation Regulatory Agency and known for its intimate hands-on training. With both weekend courses and week long training seminars National Laser Institute offers the most comprehensive clinical training available.
In addition, National Laser Institute's corporate headquarters shares a 10,000 square foot facility with its sister company, Physicians Skin Institute (PSI). This relationship allows our students to receive unique opportunities for in-clinic observation and hands-on training. National Laser Institute is the only training program to offer this level of comprehensive, hands-on education.
What Makes Us Unique?
Dermatologists and plastic surgeons lead our continuing medical education courses, and we bring a great amount of both technical, business, and marketing expertise to our courses. National Laser Institute performs its clinical/hands-on portion of the course at a retail medical spa housed on the same campus. National Laser Institute was the first laser school in the country approved by the ARRA (regulatory agency) and the Arizona State Board for Private Post Secondary Education as well as the Nevada state board for private Post Secondary Education. National Laser Institute offers CME credits to physicians approved by ACCME and CE credits approved by ANCC.
National Laser Institute is also the first laser institute in the country to offer a course on Fractional Wrinkle Reduction and Radiofrequency Skin Tightening. National Laser Institute has the nation's most comprehensive course both in terms of length of course (one week) and in terms of different modalities offered. It's the only laser training school in the country that includes a comprehensive course on laser/spa marketing, taught by nationally recognized marketer, Louis Silberman, who has been featured in Entrepreneur and Fortune Small Business Magazines.