Medical Director Overseeing Injections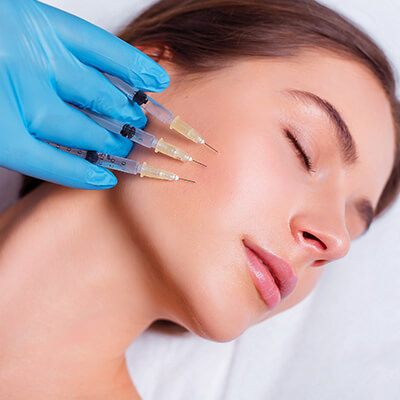 You've seen your peer, a doctor you once worked grueling hospital or clinic hours with, now serving in a position as a medical director overseeing injections. As a result of their new career, they seem happy, relatively relaxed and work much better hours than you manage. Moreover, they don't receive text messages from nightshift hospital staff or take call every other weekend. They don't intubate in the middle of the night or do calculations for ventilator settings during dates with their spouses.
On the other hand, you continue to wake for emergent calls about declining patients. Because of your former coworker's more flexible hours, they enjoy Christmas with their family. Meanwhile, you scrape ice from your SUV windshield while cursing the buzzing pager in your hand. 
Try medical aesthetics on for size!
The business of medical aesthetics has ignited in popularity in recent years. An industry that was once a low hum, has had the volume turned up to a roar. More and more people are rushing to get cosmetic procedures done. While the number of invasive, surgical procedures has declined in recent years, the amount of nonsurgical treatments such as chemical peels, Botox injections and dermal fillers have rapidly increased.
In 2018 alone, patients spend more than $16.5 billion on treatments in the medical aesthetics industry. With no end in sight, the outlook is good for the future too.
The upsurge of noninvasive procedures has created a vigorous job market for medical aesthetics professionals. In this day of cosmetic pampering,  medical directors of medical spas have become a hot commodity. As a result of the upswing of business, medical director overseeing injections have claimed a comfy spot within the industry.
In 2018, Botox injections (botulinum toxin injections) were among the most performed cosmetic procedures. In fact, more than 7.4 million people received the popular injections in the United States.
That's great news for doctors because where there is Botox, there is a need for an overseeing medical director!
Tell me more about being a medical director overseeing injections…
According to the National Institute of Health, medical directors of healthcare facilities (or medical spas for that matter) are board certified physicians charged with medical supervision and overall regulation of the facility. They serve as superintendents of the business's operations and its employees. The duties of a medical director range from managing disciplinary matters to implementing policies and the system's agenda. 
The primary focus of a Medical Spa Director isn't much different than the focus of a medical director of a hospital or a long-term facility. As a Medical Spa Director, physicians oversee the practices, policies, and procedures of the business with the goal of keeping patients safe.
Though regulations vary by state, there are safety nets when it comes to the management and operation of medical spas. For a medical spa to run, it must have a medical director appointed to oversee day to day operations.
Medical directors overseeing injections of Botox and dermal fillers are an integral piece to the medical aesthetics puzzle. These physicians, some of whom work in house, closely with the staff, and others who are remote and readily available for a phone call or video chat, are liable for what happens within the facilities they oversee.
Aesthetic nurses administer the Botox and other injectables but must have a physician resource at hand for consult and in case of emergency. While the medical director may not be at the bedside, leaning over the patient, watching the application of injections and laser treatments, they are responsible for the procedure being performed, the protocols used, and the safety of the client. 
The Rewards:
In the case of a medical director overseeing injections, there are a lot of moving parts. But there's little doubt that he responsibility of being a medical spa medical director is handsomely rewarded. Not only do such physicians have the satisfaction of knowing that they help promote self-esteem, they also make a generous salary! 
A report from PayScale explains that a medical spa director, with industry experience, can make as much as $110,000 annually.
As a medical director overseeing injections you will have great potential to earn a fantastic living!
The Plan:
If you are a physician interested in being a medical director overseeing injections, National Laser Institute would love to help you make the aspiration a reality. With our exclusive training taught by leading medical aesthetics professionals including plastic surgeons, dermatologists, advanced practice nurses, and more, you will learn all that you need to know to be a successful medical director of a medical spa. 
Please contact us today at 800-982-6817 or complete the attached form on this page. We look forward to hearing from you and helping you become the best medical spa director that you can be!
During our CE/CME Online Cosmetic Injections Course you will receive online classroom and demonstrations on:
– Botox
– Dermal fillers
– Off label Botox and fillers
– PRP
– Sclerotherapy
– Kybella
– PDO threads
Then choose one of our nationwide locations to attend your clinicals for hands-on learning!