Botox Course for Physicians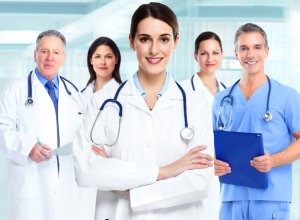 Last year, botulinum toxin (Botox) accounted for roughly 40% of cosmetic treatments performed in the United States.
Currently the leading noninvasive cosmetic treatment, Botox offers clients little to no downtime and outstanding results in as little as 15 minutes!
Cosmetic injections offer physicians, nurses and medical professionals a way to administer anti-aging treatments and earn additional supplemental income.
How Do I Earn My Botox Certification?
It's easier than you might think to earn your Botox certification!
All you need to do is attend a Botox and dermal filler training course, which can last between one to two days — or more, depending on how comprehensive you want to make your cosmetic injectable training.
At National Laser Institute, we offer a variety of CE/CME courses to train physicians on Botox, dermal fillers (Juvederm, Restylane, Voluma), Kybella, Sclerotherapy, PDO threads and more.
Botox injections are one of the most popular medical aesthetics procedures to address fine lines and wrinkles on the face. The most common areas of the face treated with Botox include frown lines, crow's feet and forehead furrows. Botulinum toxin treatments also have several medical uses and can address hyperhidrosis and chronic migraines.
What Will I Learn During Botox Training?
What's great about our Botox training courses is we offer didactic and clinical hands-on training for the ultimate learning experience. We are the only medical aesthetics school in the country that spends millions of dollars each year to find and book real clients for you to work on!
In the classroom, you will learn things like facial anatomy, Botox injection technique, patient care, contraindications and more! The work you do in the classroom will prepare you for your hands-on training in our medical spa setting.
During clinicals, you will be broken up into small, intimate groups where you will have the chance to watch comprehensive Botox and dermal filler demonstrations and perform these injectable treatments yourself.
What Kinds Of Botox Course for Physicians Are Offered?
At National Laser Institute, we offer multiple Botox certification courses depending on how much medical aesthetics training you are looking to receive. Most of these cosmetic injectable courses can be completed in as little as a weekend!
National Laser Institute also offers comprehensive laser and cosmetic injectables courses for nurses, physicians and medical professionals looking to include cosmetic laser, skin rejuvenation, sclerotherapy, laser tattoo removal and a variety of other medical aesthetic treatments:
Comprehensive injectables (12-day): 5 Days Laser Training, Botox/Dysport, Dermal Fillers, Advanced Botox/Fillers, Platelet-Rich Plasma (PRP) Injections, CoolSculpting Body Contouring, Sclerotherapy, & PDO Threads

Comprehensive 9-day: Laser Training, Botox/Dysport, Dermal Fillers and Advanced Botox/Fillers
Training Objectives for Botox Course for Physicians
If you are looking for a Botox course for physicians, expect to learn things like:
Patient assessment and consultation for botulinum toxin (Botox) and dermal fillers (Juvederm, Restylane and Voluma).
The aging process: Why lines/folds occur and how to treat them.
The history and science of Botox, injection techniques and safety protocols.
The risks and benefits of Botox treatments.
Types of neurotoxins and their uses.
Combining Botox and dermal fillers.
Off-label uses of Botox and dermal fillers treatments.
And more!
Botox and dermal fillers training at National Laser Institute is the perfect opportunity for medical professionals looking to add new cosmetic procedures to their business. The medical aesthetics industry is cash-based, which means there are no insurance hassles. The health and beauty industry also lends itself well to part-time schedules – you can choose when you want to work.
If you'd like to learn more about a Botox course for physicians, fill out the form to your right or give us a call us at 800-982-6817.