8 Things You'll Learn During Dermal Filler Training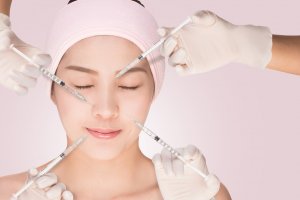 Did you know that many visible signs of aging can be traced back to volume loss?
As facial tissue thins out, fine lines begin to appear around the nose and mouth. And the cheeks appear to look hallow.
Dermal fillers can replace lost collagen, which helps smooth wrinkles and plump the lips.
If you are a medical professional, here are eight things you will learn about dermal fillers during a Botox and filler training course.
8 Facts About Dermal Fillers
1. Dermal fillers are a non-surgical procedure. Fillers are considered "non-surgical" – meaning you can have the lips you have always dreamed of without surgery, and the downtime is minimal.
2. Every injector has their preferred filler. Your cosmetic injector is like an artist. And while every artist has his or her preferred medium, each injector has their preferred facial filler. There are a variety of FDA-approved injectable filler products, but hyaluronic acid is the most common.
3. Hyaluronic acid naturally occurs in the body. A naturally occurring substance in the body, hyaluronic acid keeps the skin hydrated and plump. The soft and gel-like fillers typically last between six to 12 months.
4. You control how much product you want. With fillers, it is easy to control the amount of product used. Your nurse injector will discuss what is achievable, and what will look best for your face. Typically, one syringe of dermal fillers will keep that natural look without going over the top.
5. Fillers are reversible. If you do not like what you see post-treatment, do not send out an S.O.S. quite yet! Your nurse or doctor can inject hyaluronidase, an antidotal enzyme, to dissolve dermal fillers.
6. Swelling is possible. There may be some initial swelling after your treatment, but this should start to fade by the following day to reveal fuller, plumper lips.
7. Preparation is key. It is important to avoid things painkillers, Vitamin E, fish oil or alcohol as they are blood thinners and can increase the risk of bleeding.
8. Pain is minimal. Many people have said getting dermal fillers feels like a pinprick – or nothing at all! A numbing cream is applied topically before your treatment to minimize any discomfort while the injections are administered.
Dermal Filler Training at National Laser Institute
National Laser Institute offers the most comprehensive medical esthetic course options in the country!
Many nurses, physicians and medical professionals are flocking to medical aesthetics because it provides additional income and there are no insurance hassles.
We offer a variety of CE/CME training courses to fit your learning goals that can be completed in just two weeks. You will learn some of the most in-demand cosmetic injectable treatments, including Botox, platelet-rich plasma (PRP), Kybella and more!
Each course is divided into classroom education and clinical hands-on training. During classroom instruction, you will learn from up to 13 different expert instructors who will teach you things like facial anatomy, proper injection technique, patient care, and more!
The second half of the course will be spent in a medical spa environment where you will do your hands-on training. You will be placed in small, intimate groups as you watch comprehensive injectable demonstrations. You will also have the opportunity to work on a variety of scheduled clients to gain real-world experience.
By the end of your course, you will feel comfortable and confident to perform injectable treatments in any medical setting!
To learn more about continuing education courses, call at 1-800-982-6817 or fill out the form on your right.