Advanced Injection Training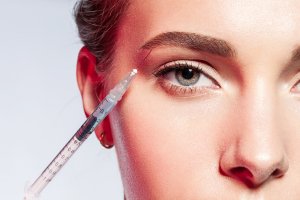 Picture this: You are a nurse who has been working in medical aesthetics for six months and feel comfortable administering Botox and dermal filler injections. As you treat clients, you find yourself wanting to learn more about the medical aesthetics industry.
This thirst for knowledge drives your search for advanced injection training.
As the industry continues to grow, so does the demand for cosmetic injectors with advanced Botox and facial filler training skills.
Advanced Injection Training
National Laser Institute offers advanced training courses for physicians, nurses and medical professionals who have experience injecting or those who have taken a weekend injection training course.
During injection training, attendees will learn:
A review of the muscles of facial expression.
The history, safety, side effects and possible contraindications of Botox and dermal fillers.
The artistic aspect of facial sculpting and using advanced Botox and dermal filler injection techniques.
The different fillers are available to use for facial rejuvenation.
How to use Botox and dermal fillers to treat cosmetic concerns.
How to perform a non-surgical brow lift.
Combining Botox and dermal fillers for maximum results.
Training To Fit Your Learning Goals
We like to keep our continuing education courses small and intimate so that instructors can spend the necessary time with each attendee and answer any questions they might have. Our instructors have up to 20 years of experience in the field and share their "pearls" of wisdom with attendees.
The advanced courses expand the uses for Botox and dermal fillers while showing how these injectables can work together to produce successful results for your clients. It will cover multiple injection sites, including:
Glabella
Lateral brow
Temporal volumization
Nose augmentation
Marionette lines
Secondary smile lines
Chin augmentation
Hand rejuvenation
After the didactic (classroom) portion, attendees will gain experience performing advanced injectable treatments during clinical hands-on training. Attendees will sit down with the model, go over history and consent forms, conduct a skin analysis while understanding what outcome the model would like.  The instructor will assist in determining the appropriate type and amount of product and supervise the injections.
To learn more about National Laser Institute's CE/CME training courses, please give us a call at 1-480-290-7399, and one of our admissions advisors will be happy to assist you!